Chart Requested !!
Does anyone who has "real" charts have a lower time frame chart of this spike high at yesterdays high? I'm looking for something like a 10 second chart which would show volume.
My el-cheapo free
IB
charts just don't go lower than one minute and I'm too frugal ( It's my scottish heritage) to pay for more charts....
Thanks....
A failure at this spike high will target the 90 area again and then the 81 area....so far the overnight seems to be pointing to the 90 retest
No rush on this as the market opens in 15 minutes but I'd appreciate it when someone has time.
Bruce
Click image for original size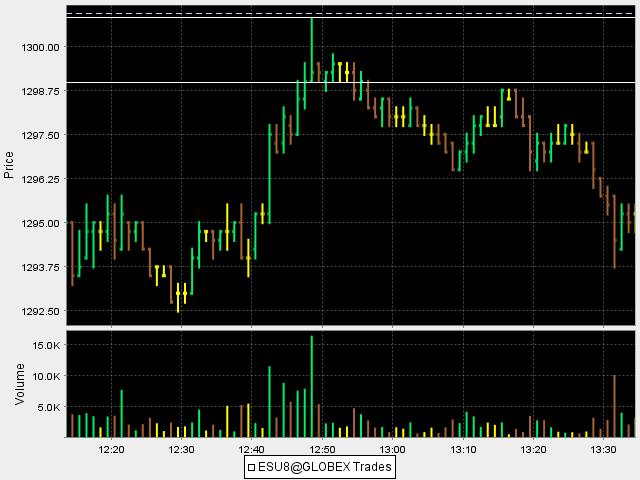 now I know who is taking all my money when I lose....It's you folks with the great charts....cool stuff.....LOL

I like the way the Ask Volume is so strong at the tops compared to sell Bid Volume......that makes sense...lots of promise there......

I would assume on key lows with high volume thrusts we will see the BId volume over powering the ASk...I've been around a long time and this is a path I seem to shy away from.....probably time for me to make a chart upgrade...thanks again

Bruce