It's a Girl !!!
We welcomed our new baby into the world at 6 p.m eastern time last night. My wife went into labor at 3 a.m. She decided to actually use an epideral this time so things where much less stressful and obviously not as painful as the last two births. Mother and child are doing well.

She's 8.7 lbs and 20 inches long. We haven't named her yet. I was routing for "E-MINI" but my wife wouldn't go for it....

I want to thank all of you for your prayers and good wishes. It means so much.

Bruce
Well done friend...just think now you get to start another 529! Better put another contract on
Congratulation Bruce. I have 3 princesses. 1, 4 and 5. What can I say? I am a ladies man. Have fun, girls sure steals daddy's heart.

Celebrations and Congratulations Bruce.

God bless and All the Best to YOU and your Family.


thanks to all for the good wishes...here's one of the first photo's ..she's about two hours old here. Lots of hair for a scottish/belgium mix !!!
She's still un -named.......but we are working on it.......
Click image for original size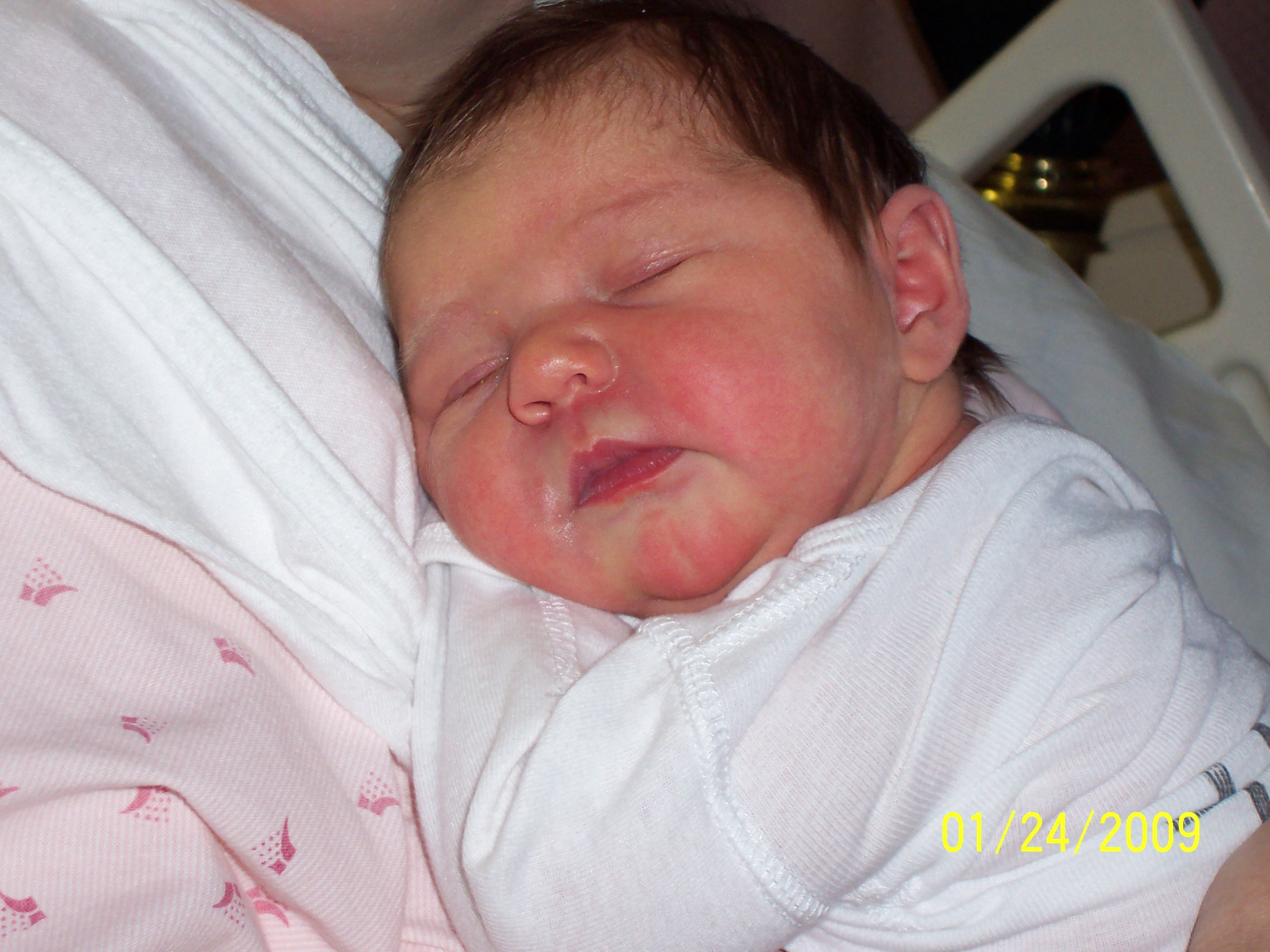 How about "Tammany" as a name. I always thought that would be a good name for a girl. Don't know your last name so don't now if it fits with it or not. Plus it sounds a little Scottish.
Congratulations to you and the family Bruce. Always a great time in a family when a new little one comes along.
May she be a real blessing to you.