Weekly Chart Summary 2-14-09
Weekly Chart Summary 2-14-09
VO
or anyone - do you remember watching CNBC maybe 2-3 weeks ago with a trader who traded off astrological cycles.
Anyone remember his name????
PDQ we are indeed in a C wave in what the Elliott Wavers term "Grand Supercycle", unfortunately it is from several degrees higher. Here are the standardized cycles:
Click image for original size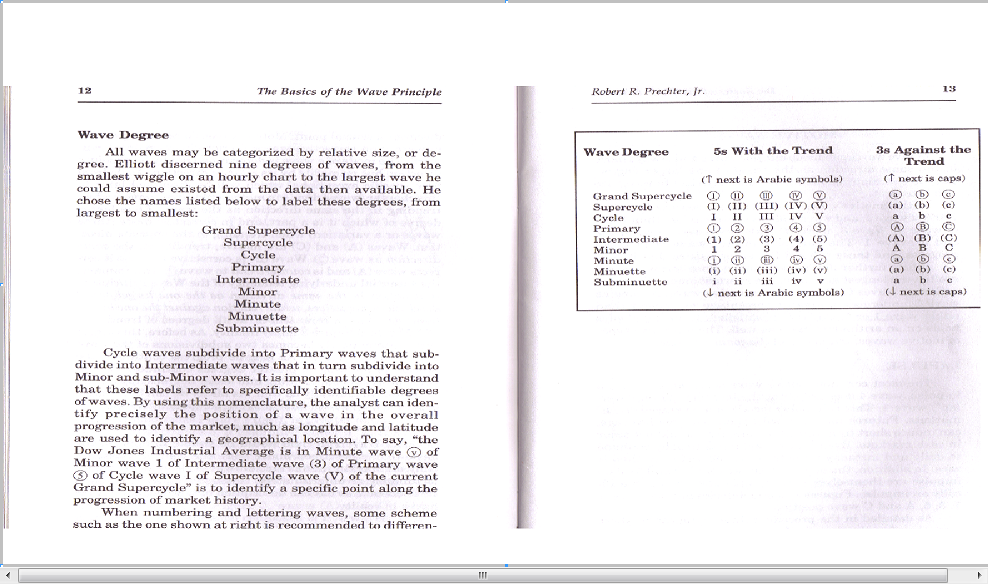 You will see that we are talking about the Intermediate and Primary cycles.
Thanks
VO
----I actually have owned this book for about 4 years now and I was just now reviewing the characteristics of E waves on
pp
83-84. (I think we may be in a little E wave move up to maybe 853 or so before heading south again.)
Let me point out that I'm not really bullish here, just cautiously bearish since that projection on the SPX has already been met. :-)
If it weren't for corrective waves the wave count would be a breeze...those complex corrections are a sob to figure out! I gave up trying to decipher the zigzags, flats, triangles, combo's ect. its not worth the headache. All I know is that when waves overlap we are in a corrective process.