Questions on Harmonic Patterns
Questions on Harmonic Patterns
This is for
VO
.
This is the 610T chart with a Bearish Butterfly.
Those in pink are the "ideal" numbers stated in the Harmonic Trader book.
I know that the D point 778 will make it a stronger butterfly but will the 771 do since the 1.27 requirement is made.
BR
,
LordAlfa.
Click image for original size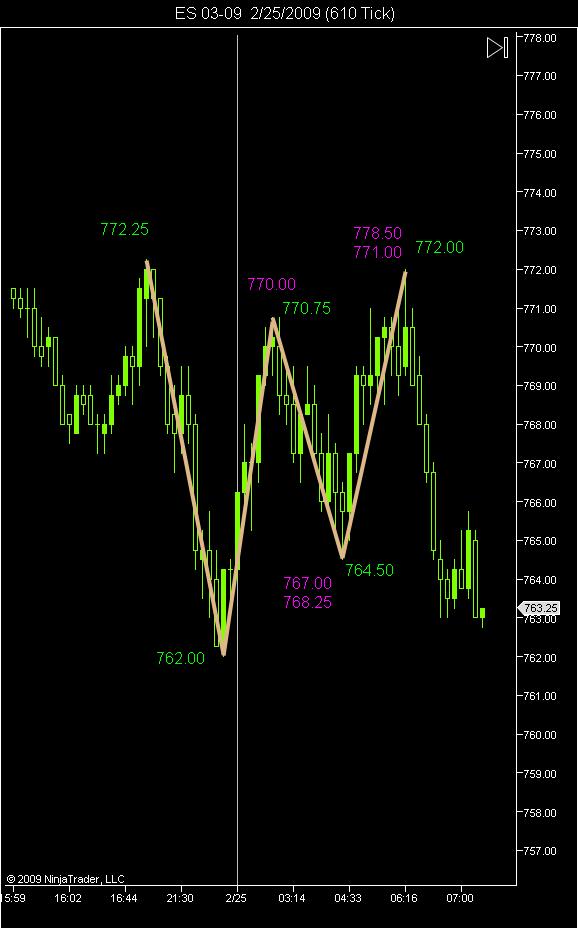 LA this is how I would have drawn the pattern. Is this a Gartley? Depends on who you ask. Just because it does or doesnt "qualify" for a specific pattern does not exclude it from having or exibiting harmonic relationships.
Click image for original size