$VOLD
This is the
NYSE
up volume minus the down volume.
Something very interesting about this
$vold
, this is what trend days look like. That is very very few bars crossing the previous bars hi/lo. You can spot a trend day VERY quick with this.
Click image for original size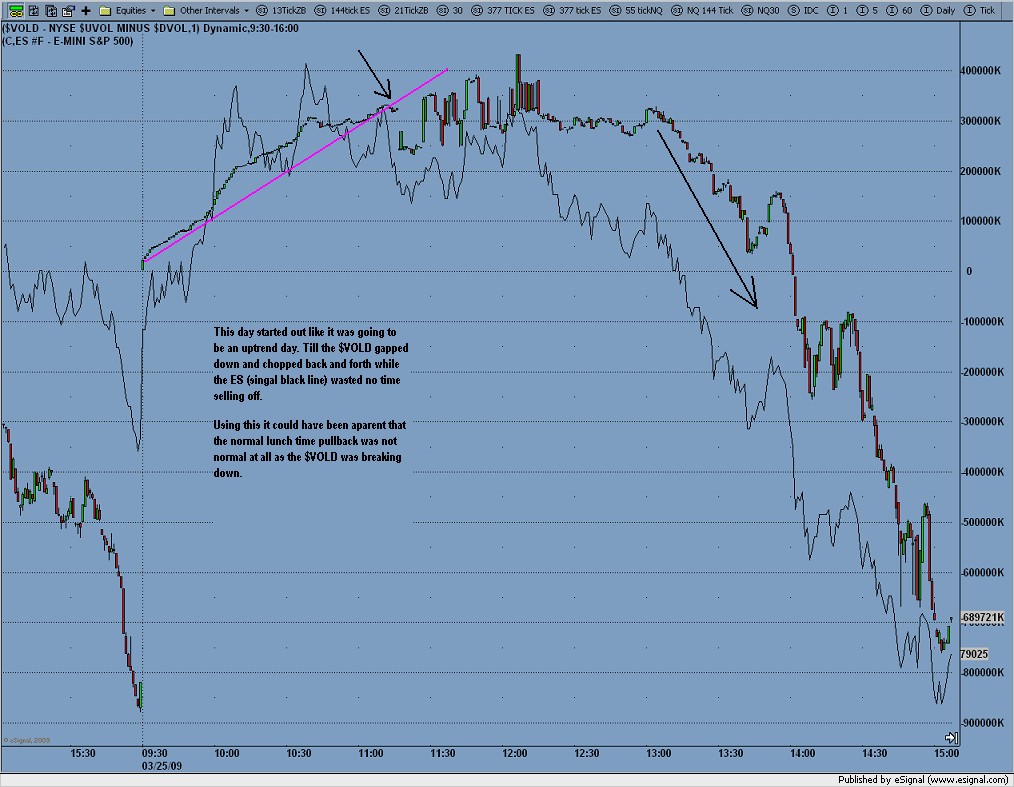 Click image for original size
The last chart is typical trend day indicator according to what I am seeing.
Its
esignal
, you can intergrade your trading platform thru there software. I no longer use them, I had problems with lots of data freeze. So I wouldn't use them as a stand alone. fwiw I havn't yet found a platform that I like 100%
esignal
was great for longer term though. I ran lots of
tick
charts...but normal charts wouldn't bog it down.
I contacted
esignal
and they said it was my computer, so I let a pro look at my computer and he said I was only running like .03% of my CPU's so it wasn't on my end.