Charts 4-24-09
it is also called a 3 step pattern, it is prone to return to the bottom of the 1st step ,around 855, if ti makes a 4th steo it will not hold 855 on the way down,it;ll just blow right thru, the dow in 87 made this pattern right before black monday,and fell to bottom of 1st step, the nikkei made it in 90 or 91 and continued to make a 4th step and then fell and fell
Summary of Friday's action.
I traded poorly even though I had my projections correctly and bingo. Daughter was sick with a fever, I have to tend to her in the middle. Loss of concentration and focus.
Should not have traded. I have already sat out 3 days, should have sat out on Friday as well.
Here are the charts.
Click image for original size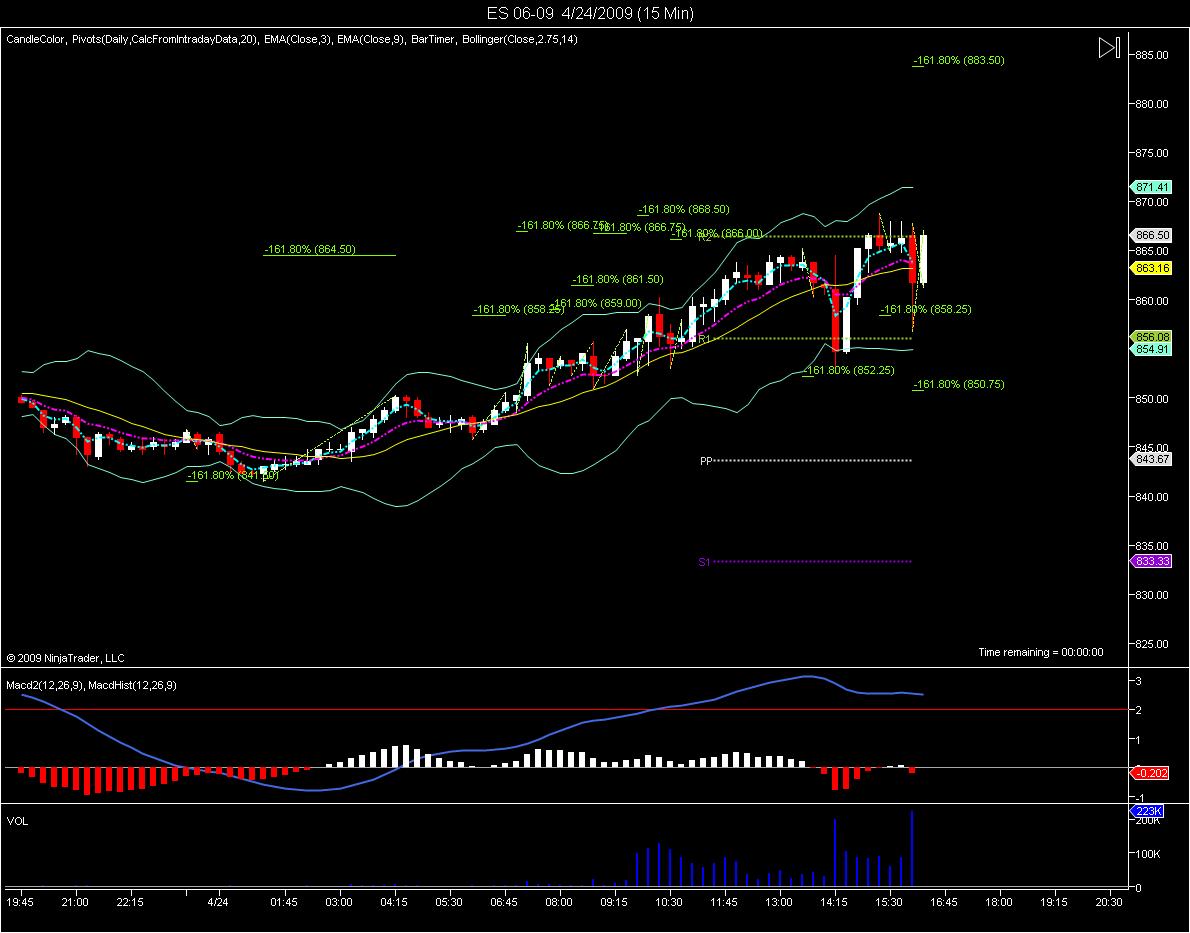 Click image for original size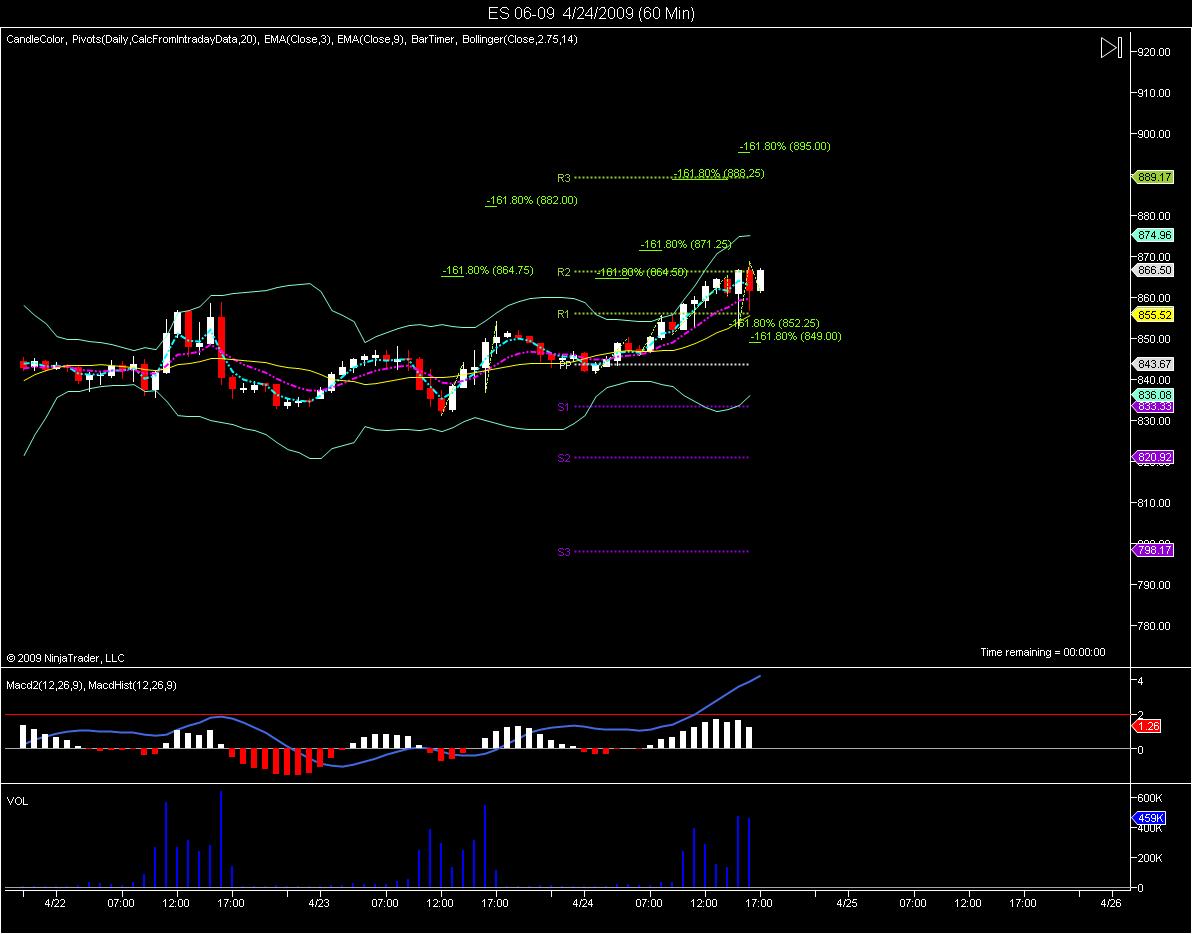 Hi Lordalfa,

Hope your daughter feels better.

And what is your take on the market for Monday? A lot of the charting guys (candlestick) are blogging that it will be down because of the "hanging man" pattern on the weekly charts.

Thanks,
It might be true. The 60 min
MACD
histo is on the decline and 15 min histo is red. But I think there is a push up in
Globex
on Sunday evening to Monday morning before they come down ob Monday
RTH
.
This was the close on Friday.
I took the risk of it going up while
PT
took it down.
Hit the 261.8% extension and returned strongly.
Watch the 261.8 in
RTH
, it is strong resistance/support.
This is the 610T chart. Note the 261.8% in play for the upside from the beginning of the day in
Globex
to the end of the day once the peak was made.
Click image for original size