ES Thread
I bought the third wave 74.50. They sold 74 - we're on top of it already and caught a falling knife at 63.75 with structure that's climbing channels. My 240 says this just started.
Click image for original size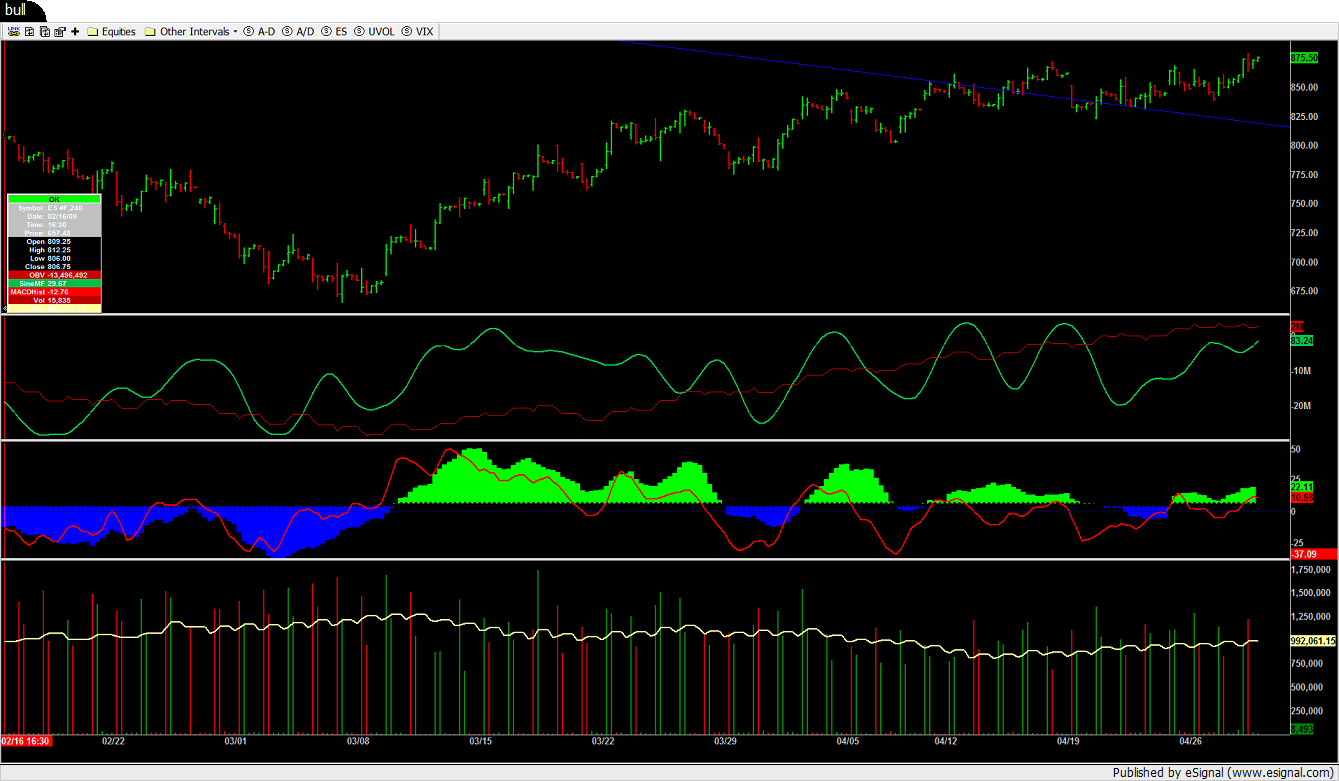 There's a good possibility we'll open above yesterday's high. As a general rule and as a matter of informal convention plays more times than not trade with the opening move to establish a range. A counter-indication of said convention only applies when the market a) opens above and below the previous session's high and low, or, b) either one or the other. The former Crabel calls a Bear/Bull Hook. The latter, modified Bear/Bull Hook.
There's some time yet before the open but I'm looking at a modified Bull Hook as of 7
AM
CST.
Daily & 240
ES
I slowed my
MACD
12/26 to the difference of a 50 & 200
EMA
. The whipsaw gives me a headache.
The daily shows the first bonified continuation sell on this move. Volume was displaced from the start from smart money hiding a move. I showed that in a weekly chart in a different thread. The daily shows overbought.
The 240 shows a continuation buy from an oversold
divergence
at 665.75.
The
S&P
is divergent.
The trick here is to scower charts divergent from the
S&P
or leading it to find further clues.
No doubt about it a major move is about to happen, and it could happen in weekend trading.
The day following a bear or bull hook usually trends - that we're in a mini contraction cycle when we're supposed to be in an expansion is all the more reason to be careful here.
It's interesting to note trader psychology involved also. People that still buy into political spinsters' wares are beginning to panic in regards to the bird flu potential pandemic; on the other side of equation, there really isn't a fundamental optimism in the market to capitulate, either.
It could crash.
Click image for original size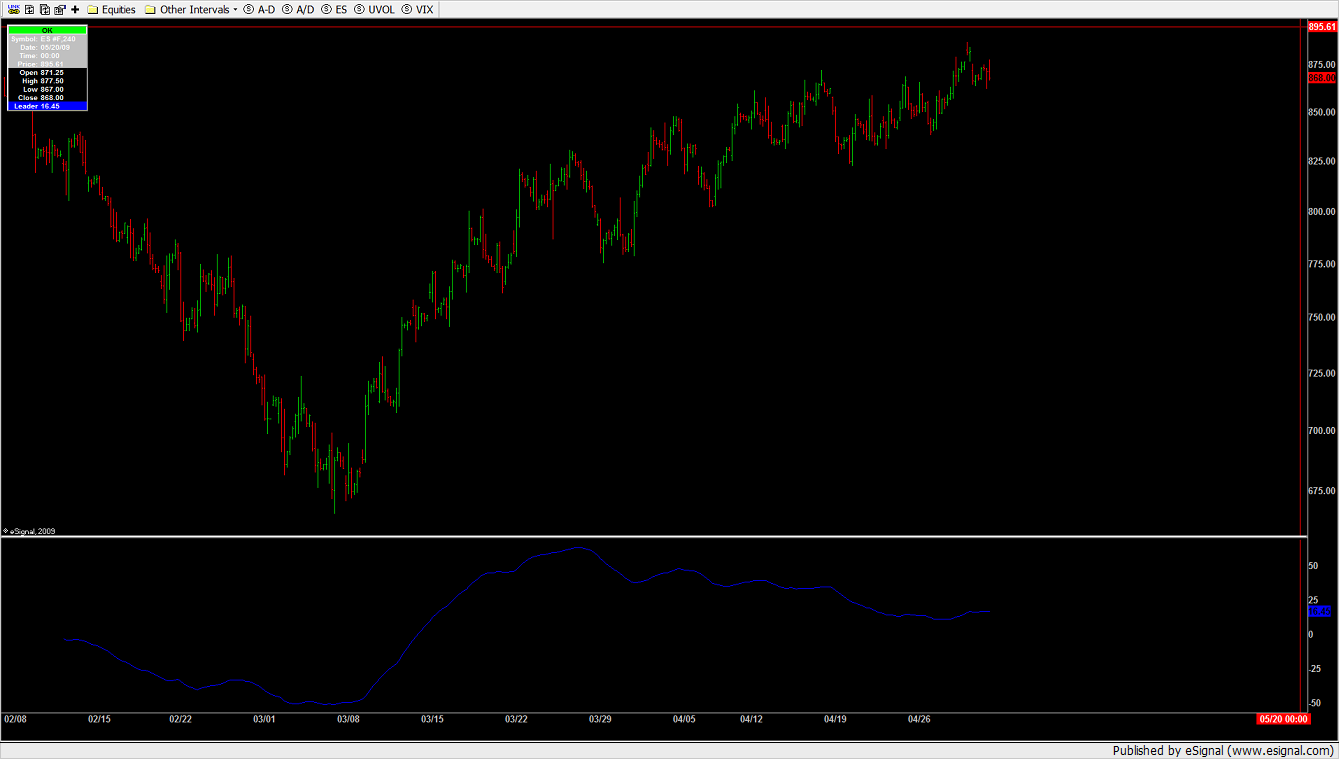 Click image for original size