ES S/R Map for 11-20-09
Received this from MonkeyMeat who's having trouble uploading a chart:
MonkeyMeat
Here's what I've got for Friday ... Cyan lines are price action S/R (with a couple of maroon ZONES drawn in) ... Green is the Wkly R1 Pvt and Red is Wkly Mid Pvt. As always, open to any and all feedback and analysis for coming into Friday's trading session.
Click image for original size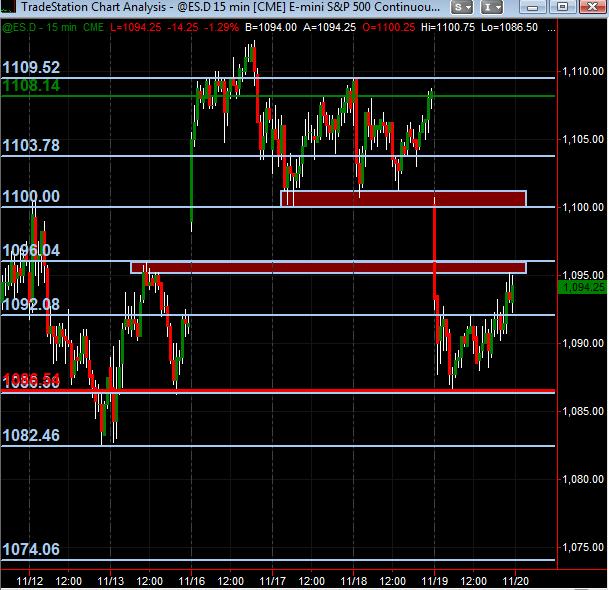 the one minute also lets me see the "air" ( no price bar overlap on the one minute) that I love to trade for but a wiser and better trader would dial down to
tick
charts so they could see the exact price where the biggest volume came in....for me the zones are good enough. Like anything else, we can always try and make it better..
Triple
's at the lows should get broken now....
is that you that's been buying em up on a Friday Kool ? Nice call...volume into our old pal 92 again to fill that
gap
.....luv your stuff...well done!!!