ES 12-03-09
Not much to say yet... new highs 241, new lows 4. Doesnt look like a market making a major top to me. That being said today could have strength very early , then decline ahead of tomorrows all important jobs data. Going to rest an see you in 3 hours or so.....
Click image for original size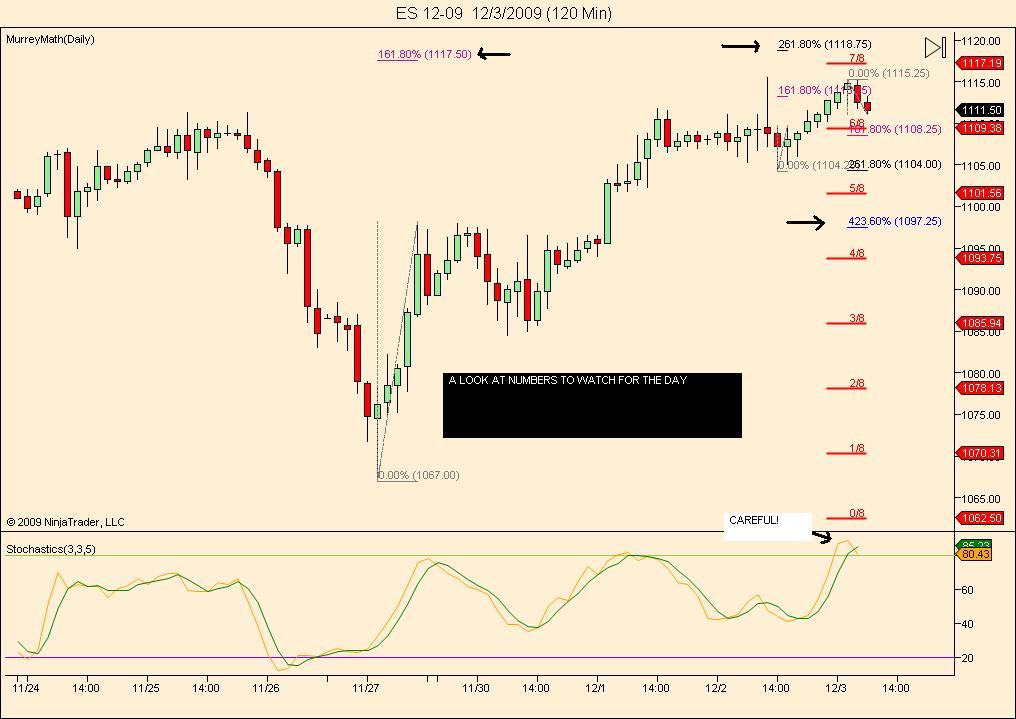 ..
This mish-mash has lasted far longer than i originally thought. But i guess if you think about it, big money doesnt want to commit much ahead of tomorrow mornings news. It looks like the trade of the day was selling that 1117!