ES 12-09-09
Good morning. Doesnt look like i missed a whole lot . this is my last day trading Dec. Tomorrow i switch to Mar. Well , well , i get a kick out of surfing all the blogs. It appears everyone is 'confused ' by this obvious side ways consolidation.. lol. I told you we needed more time. That time is almost over, but i'll wager not quite yet!! Although the major cycles are up into Jan and possibly even Mar.,on a shorter term basis, the next good cycle lows will probably hit right before Christmas! Is nothing sacred anymore? LOL. For today or tomorrow, im looking for 1079-1081 to be kissed before any real rebound .DOESNT HAVE TO , BUT I JUST THINK IT WILL. Here's a look at some areas to keep an eye on as we start the day....
Click image for original size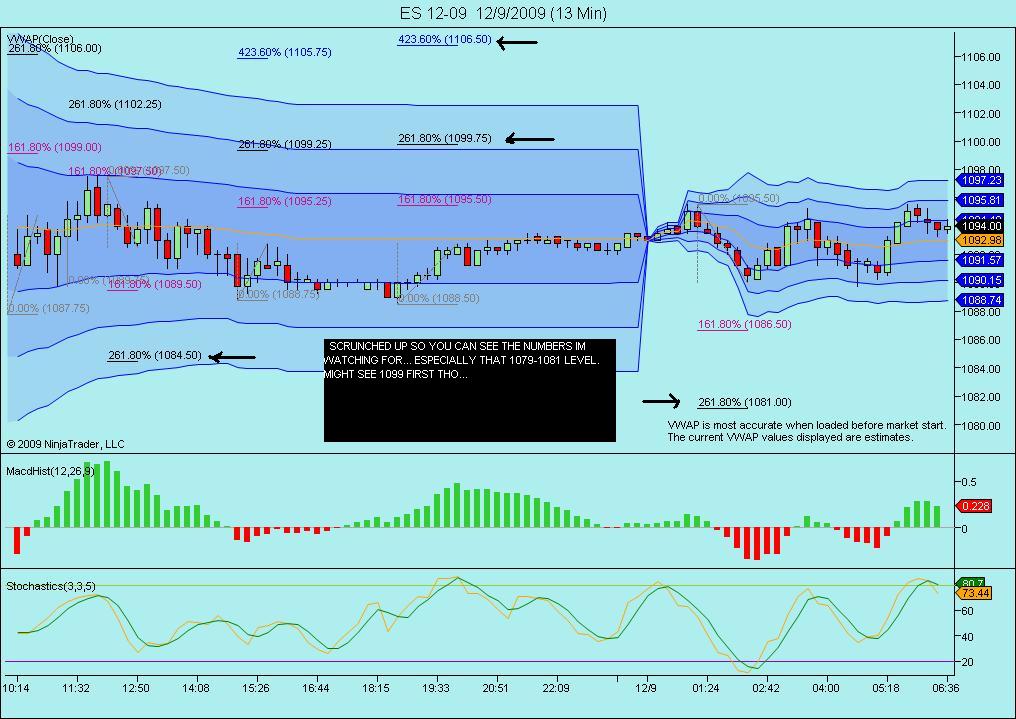 Click image for original size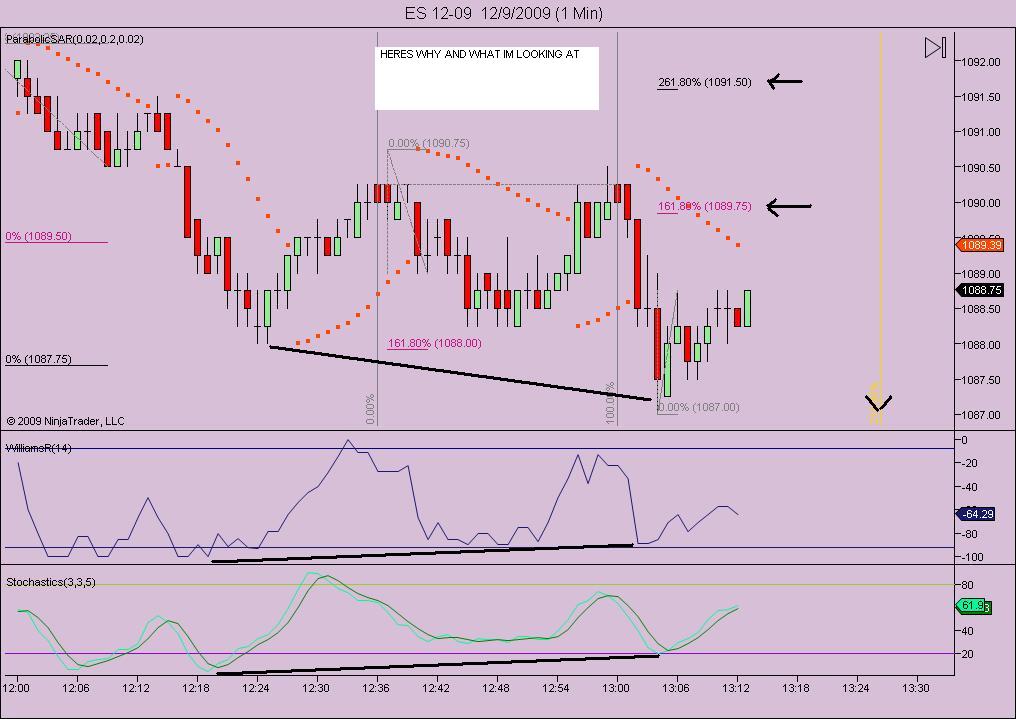 .. ORDER FILLED AS I WAS POSTING..out both at 1089.50.. plus 4 total..up a whopping 2 on the day
Why such a quickie? Im nervous on longs cause ..A: the 1080.50-1081 projection from the 1019 high..and B: the 5 min chart has the avg's aligned in a negative position ( 15ema below 54
ema
below 100
ema
).. so short term im not sure the trend has reversed yet.
Well have to run my daughter to work.. back before the close for sure! Good trading all!
Well ,basically ,another day of mish-mash,which could last a while yet! When the breakout of the last couple weeks trading range does come, we will have to be on guard for a fakeout and reversal! Hope everyone had a good trading day!