best e-mini trading room
hello
MP
new here of course..ive been looking to get into the emini and wanted some feedback..ive been looking @ traders international but see so much mixed feedback on them..i like the fact they have live trading rooms..could i be pointed in the right direction of other courses that also offer a trading room such as
TI
..
any feedback would be great..
Stay well away from
TI
. You will save yourself money and save a lot of frustration and heart ache.
I know because I joined
TI
and have regretted this ever since. Anywhere else is better than
TI
. At least you'll have a chance to learn a system and make money.
Good luck
CharterJoe, a memeber here has shared many setups that can be traded without much discretion for the emini.....I'd start there and then fine tune them to your personality and account size......no reason to spend much on training these days with great forums like this
Ditto to Bruce's comment. Also, you can peruse other threads of similar education/room/teaching on the site. There's a lot of really quality trading information, method(s) and technique(s).
A few hours invested in mining those will provide as much quality and more honesty than a pay-per-view vendor. Start here FIRST is what I would encourage - seriously!
MM
Click image for original size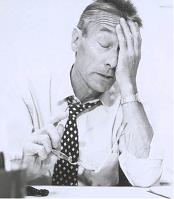 I'm new to trading the e-minis. I'm new to trading period. I'm currently a member of Secrets of Traders. They claim to "give" you trades and if you follow the "trader" you will make $$. I have followed his trades and have NOT made any $$. Is there a company that really teaches how to trade?

Thanks in advance
eminiaddict.com has majorly impressed me over the last 2 weeks. I have learned a phenomenal amount of stuff from him. Definitely recommend watching the videos on the site and attending his daily webinars.
yes learn from my mistakes at
TI
! anything is better even doing it by yourself is better!
the will scam you with no mercy!!!!
spent $3,500.00 on there course and its all a lie no money back garanteed! they put the money in there pockets and i left the first month with my acct close to zero!!!!!!
I can tell you how bad a bunch of them are, but havent found a good one yet! I'm still looking, but for now I would at least recommend against spending thousands on ANY trading education.
Stay away from vendors. its like selling market at the low and buying at the high. Concentrate on how the market moves and sets itself up.
Eminijunkie.com is a honest service, he wont spoon feed you trades but he will teach you valid entrys & exits & trading rules for a small price. A guy that works the trade desk at my online broker told me about the room & said I should take a look. I did a trial & I believe him to be legit & genuine.

easyeminitrade.com is another I believe to be a honest genuine trading room teacher. Trish & Emini-junkie are both on youtube watch them for free & see which one you like. My advice would be to do both & take something from each of them, these forums & make your own way. Like Bruce said, search the threads on this site, especially Charter Joe's systems, there is a ton of good info in these threds if you look,read & work at it.