ES Short Term Trading 4/19/10
ES Short Term Trading 4/19/10
Here's my
Price Action
S/R levels
in Red with minor ones in Magenta. It's on a 30min bar
ES
chart. Sunday night's mkt just opened when I snapped the screenshot. Also, there's an upward sloping trendline in Cyan fwiw.
Click image for original size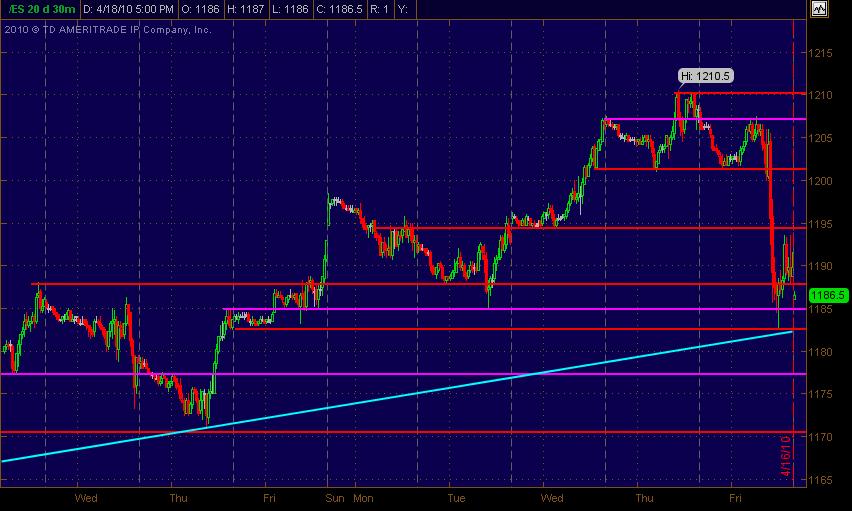 Originally posted by koolblue

OTHERWISE, HELLO, 1186.25

Ah! U r looking at 50% ret. It could be. 13:20 @ 1186/1187.....
I dont use
fib retracements
, Hunter.... but maybe i should!..lol... theres your .382 retrace at 1185
Thanks Koolblue.

The price is currently under a diagonal trend line seeing in the 60m day session chart. Then
there is that 1185 horizontal resistance and the market is at 1183.75 as I type. Will see if it is able to overcome it. If not then down we go. Resistance and stops above 1185.00
man, retail selling is strong at minus 20,000... but the big boyz are suspisiously posive 3,000! they simply are not selling this decline today! Bodes well for later and tomorrow, maybe.
Click image for original size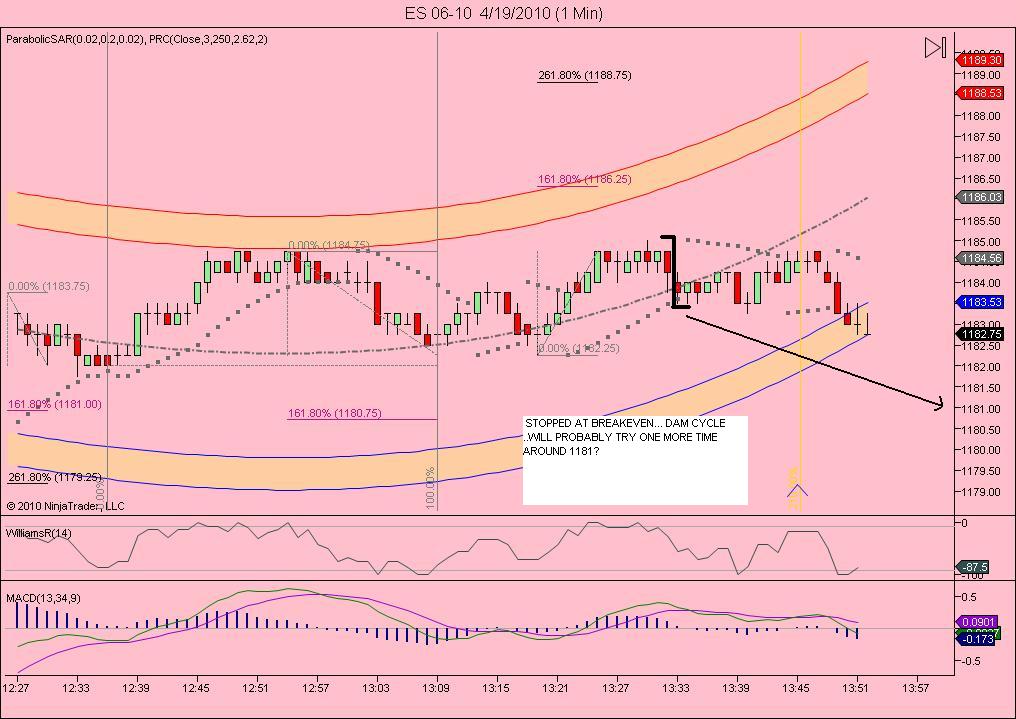 ..praying that my original 1179 projection was 'satisfied ' by the 1179.75 low... but its a crapshoot!
Thanks for the link pt_emini. In case anybody wants to track this over a longer period of time I've started a topic here
Mutual Fund Mondays
.