ES short term trading 5-17-10
ES short term trading 5-17-10
bias basically to the upside ,expecting a peak sometime today.. went long 1131.50 the red avg 5 min chart , just looking for the
gap
fill off the open to around 1135. COVERED
AT
1134.50! that was a no brainer trade... now i can relax at work tonite... see ya in the morning!...
Click image for original size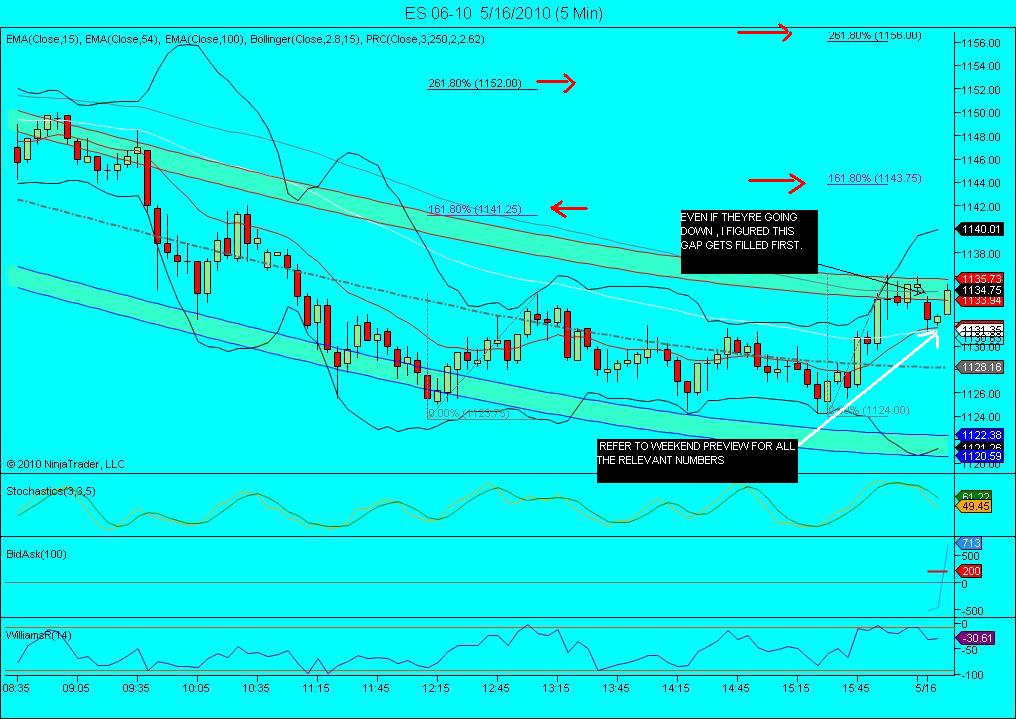 Looks very similar to the chart formation in early Feb on the daily. I wouldn't be arguing with the market right now. I agree with Kool that yesterday was a dagger in the heart of the bears. 40 is still immediate resistance then 55. See how the news is received. Looking for bearish news to be discounted the more of the same candlesticks. Low opens and high closes. A couple of those strung together and its time to get heavily long. Might miss this move, but that's the ideal set up for me.