ES Short Term Trading 9-1-10
ES Short Term Trading 9-1-10
Have a daily and 30min chart with
price action
S/R levels
on both ... Red = potentially significant ... Magenta = potentially semi-significant. The Cyan dashed lines are Wkly Pvt Levels. This is just a map.
Click image for original size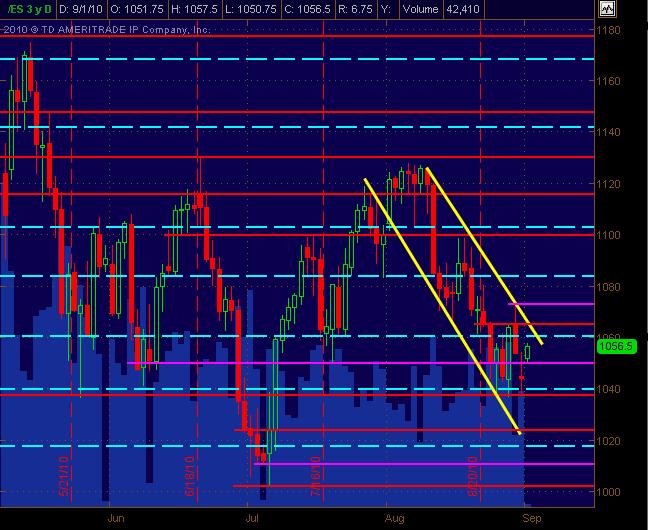 Click image for original size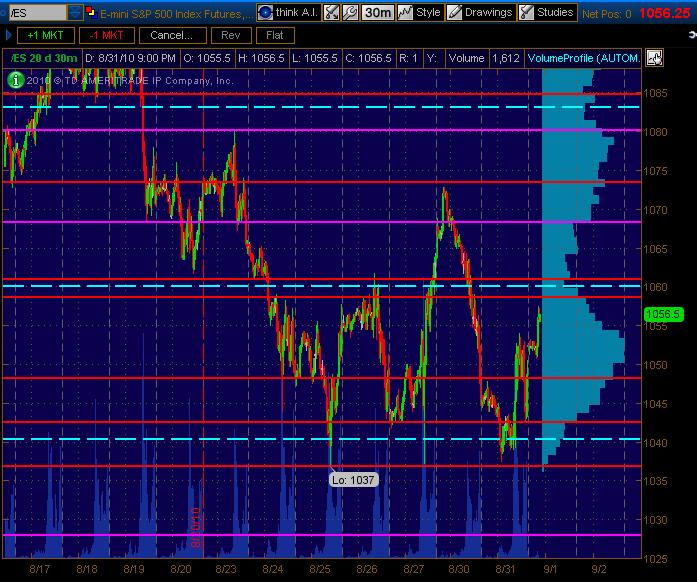 Hope this is helpful ... am not liking
TOS
after a few months of digging around in it ... but this is where the charts are pulled from for now.
The Intermittent Funky Monkey
I'm using 43.50 - 45.75 as key support...upside I have 59 -60.25 and then another line at 66.50 - 69 as a possible hurdle ..lets see what the
O/N
can do
they are watching that 60.25 which was a
high volume node
from the other day ...volume building there
Here is a look at footprint coming into the open. Trading above
VWAP
for now. Can see the volume build between 1062-1060.
Click image for original size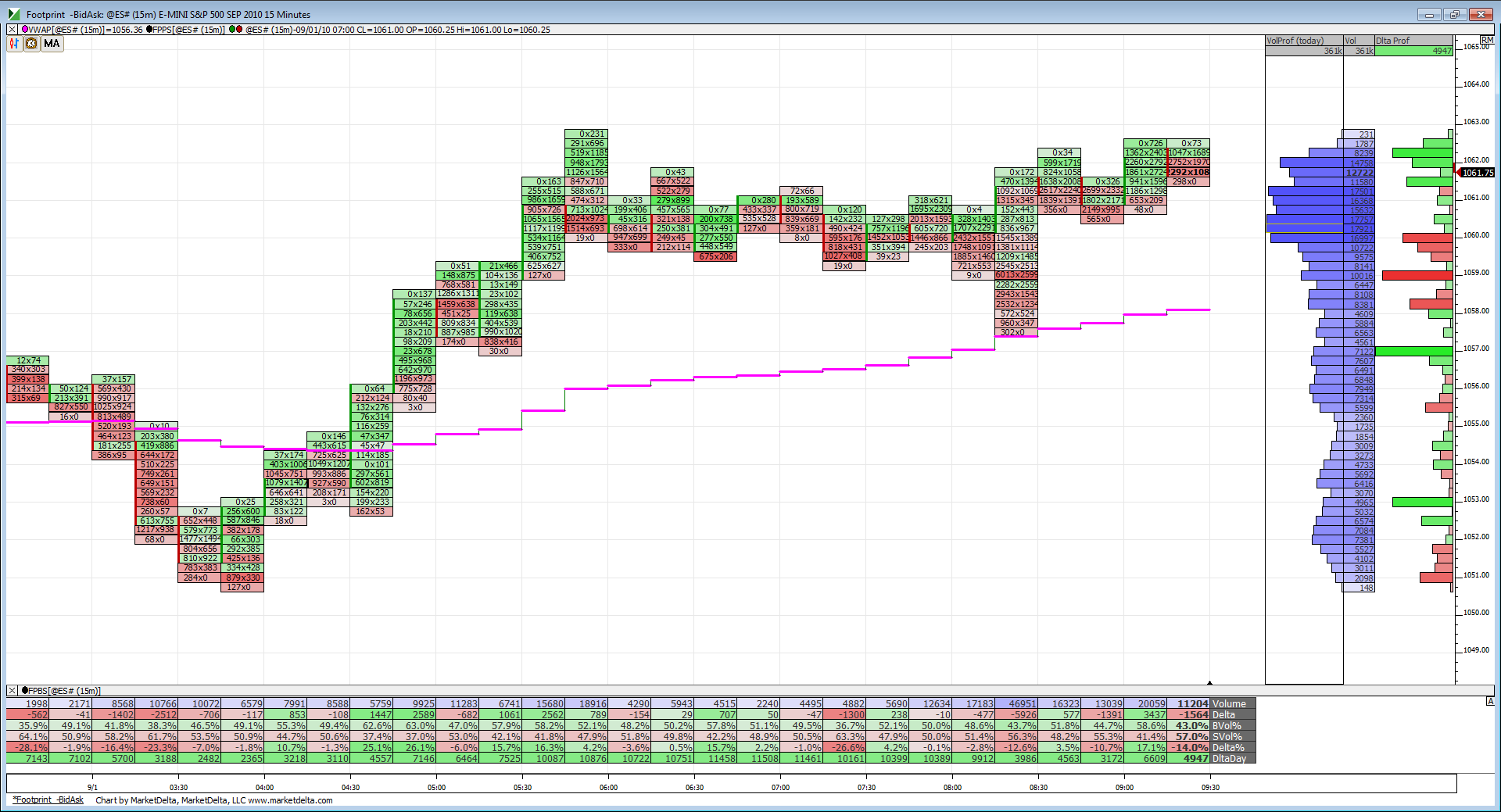 that 51.25-.50 area is the 50% of the week, it should act like support if tested, and if not uh-oh.
also, gapguy mentioned many moons ago (I haven't gotten to his comment for today yet), that a
gap
up that crosses the 600
exponential moving average
of
RTH
only has very slim odds of filling
gap
. Often a
gap
and go with only a minor retracement that is viewed as a buy.
600 exponntial
moving average
of the
rth
is 1057.91, so an open above that level would tilt odds to favor no
gap
fill today.
yesterday's close was 52.50.
peak volume is atthe highs per one minute...someone front ran my 66.50 number...should be good for us faders up here......69 - 70 is what everyone wants that is long!!
rburns:
The following is my interpretation of Paul9's findings...
On 30-Aug-2010 (Monday):
Hi = 1063.50
Lo = 1044.50
So, range = 1063.50 - 1044.50 = 19.00
So, 0.618 extension from Monday's Hi = 0.618*19.00 + 1063.50 = 1075.00 (rounded down from 1075.242)
Paul9 says that if price hits 1075.00 (as it happened today, i.e., 01-Sep-2010), then there is a high probability that the price will hit 1.000*19.00 + 1063.50 = 1082.50. Today, it did hit 1082.50.
Hope this helps.
Originally posted by rburns

Am I understanding this correctly? Take Mon H and L. Any .61 move off the bottom or top of the days range will produce a 1.61 move either higher or lower than the days range.