ES short term trading 10-4-10
ES short term trading 10-4-10
The market has once again tested that 1133.75 - 35.25 zone in the
O/N session
.......originated from Thursdays trade but also tested there on Fridays low...that is still
key
support.
1141.50 is main magnet as mentioned two weeks ago....somebody really likes that number..the overnight also has a
low volume
area at 38.25 so that may need to get filled in a bit...( es currently at 1140 in
O/N session
)
Above 41.50 is the
O/N
high at 43.75 but I think they will push towards the 49.75 - 50 IF that key low holds in early trade
as usual we will watch where we open in
RTH
session to determine the higher probability
fades
.
reports at 10 today...Beware....Sellers will have to come in with lots of volume to bust through the key low zone and hold below that......otherwise I think we will see my 49.75
gap
fill today!
I think the best longs will come by buying in the 37 area now...( between the 41.50 magnet and the
O/N
low)...this way we have the 38.25 area and that 41.50 to act as a magnet and try and help pull price up...!
For some perspective though here is 30 min chart. Notice the
trips
at 1034.25.
Click image for original size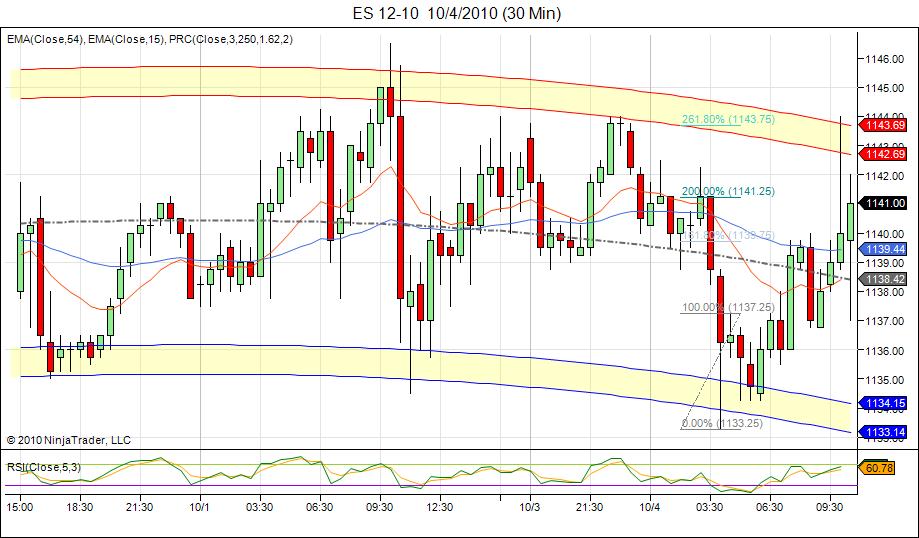 prior pit session singles 1131.25-1133.25 almost filled. below that singles 1127.25-1131.25
Its questionable whether the low of the day has been found. Certainly could be. Here is a 30 min fib projection showing 1129.25 as a proportional target.
Click image for original size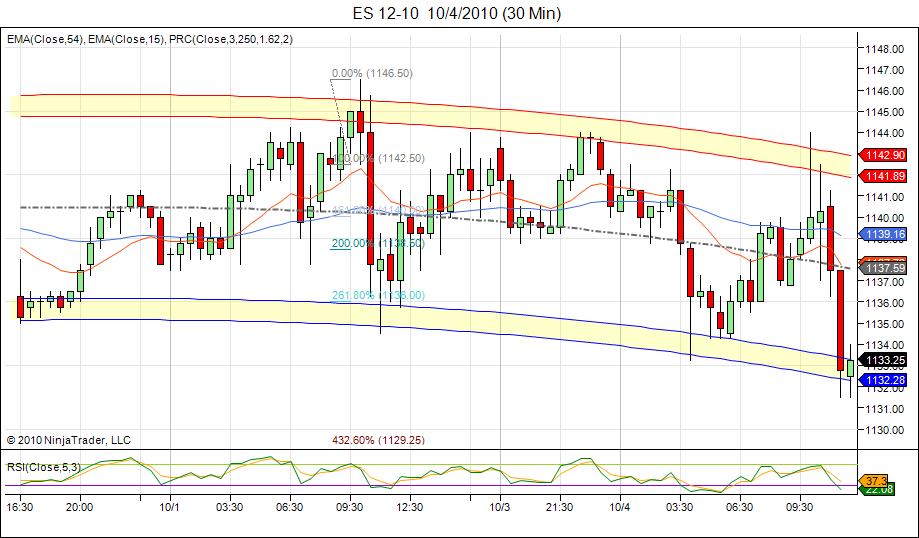 33.75 - 35.25 is key resitance...this could get ugly so anyone fading down here needs to stay alert...we could really breakout down here
Es keeps testing that 1131.25 resistance. If unable to overcome it then the 1117.00 at 1.618% is next. (1117.00 was Friday's objective.) Will see what happens after the 14:30.
ES
now trading 1130.50 @14:02