ES Short Term Trading 11-24-2010
ES Short Term Trading 11-24-2010
Volume Levels I am watching this morning are:
High Volume 1191.00
Low Volume
1196.75
VPOC
's at 1191.50 and 1179.50
Happy Thanksgiving Everyone !
Click image for original size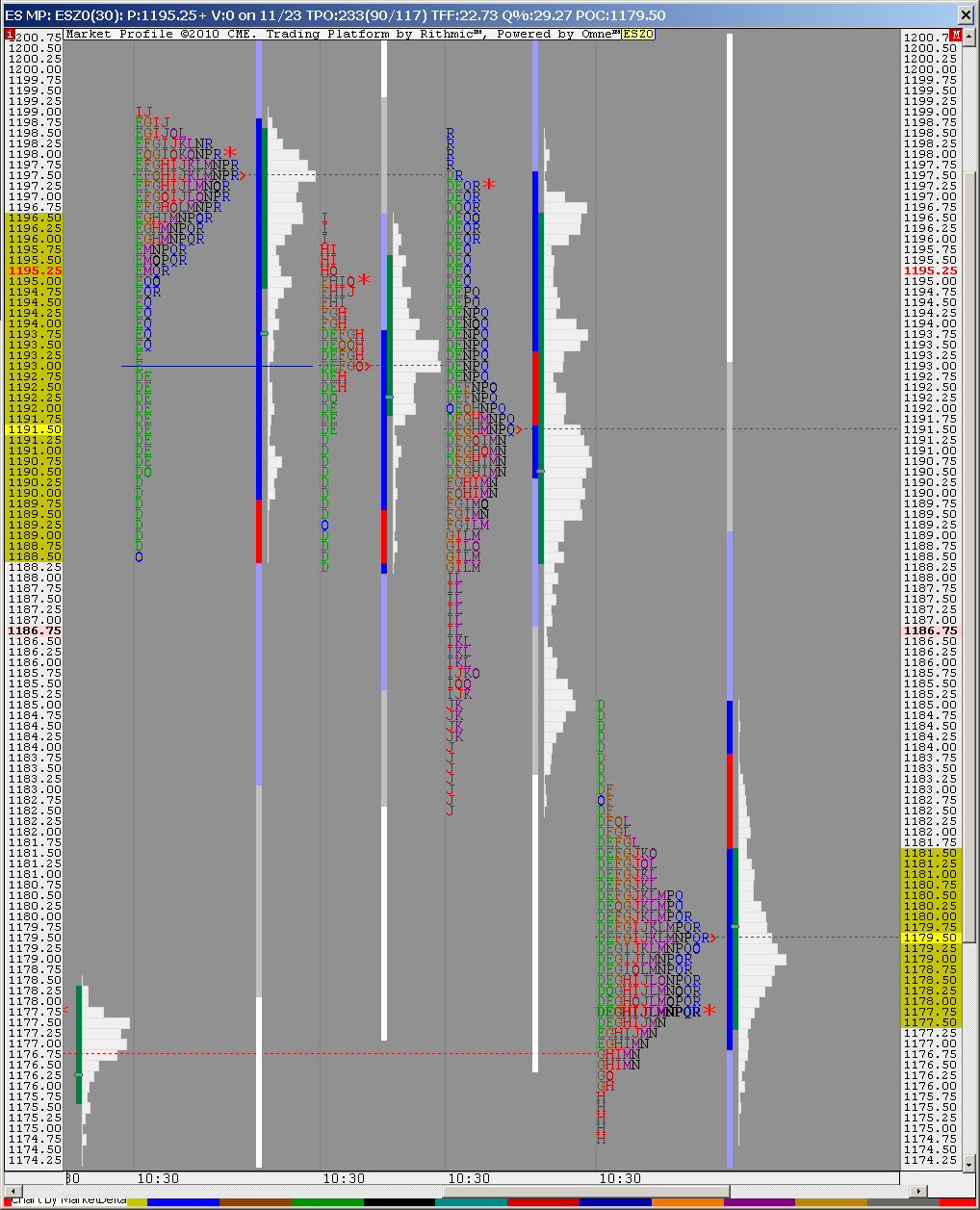 grabbed a few
ticks
profit in a short attempt off that first touch of the 1191.50
VPOC
.
1192.75 to 1193.75 are next levels higher
Single Prints
now at 1191.75, based on this weak
IB
breakout attempt it appears reasonable to expect them to fill pretty quickly.
Trying another short attempt up here on this
gap
fill .... If you look back that that first chart I posted, you will see high volume right here at the 97.50 level also. Hoping this acts as sufficient resistance to put a high in.
Single prints
still not filled in, hoping they act as a price magnet...
Click image for original size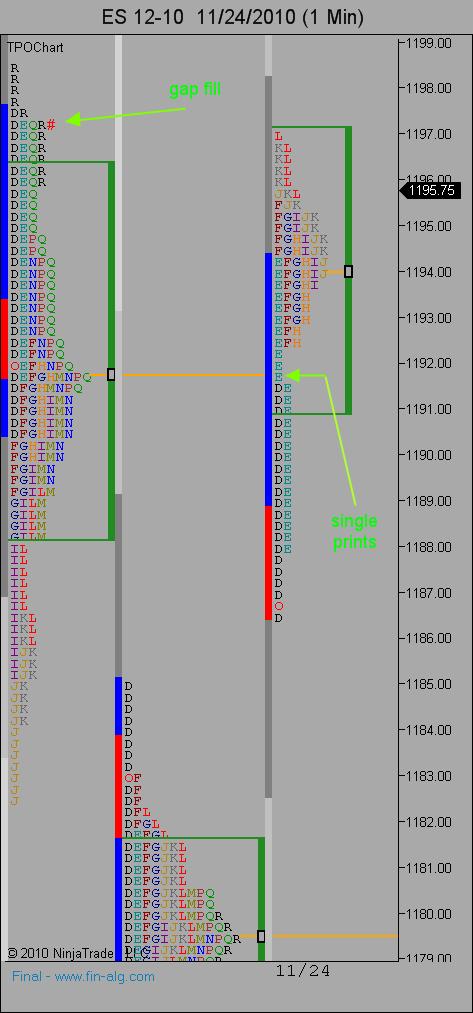 Triples
down below at 1187.75 and
gap
's in data at 91.75....this just another big
low volume
rally and a fake out.......Profile makes the "P" shape today....I think short traders will be rewarded over the thanksgiving break........