ES Short Term Trading 01-03-2011
ES Short Term Trading 01-03-2011
Let's get this party started. Here is a
volume profile
chart with
HVN
(green) and
LVN
(red) drawn on the run up of december but not including todays action so we can see what lies down below.
Click image for original size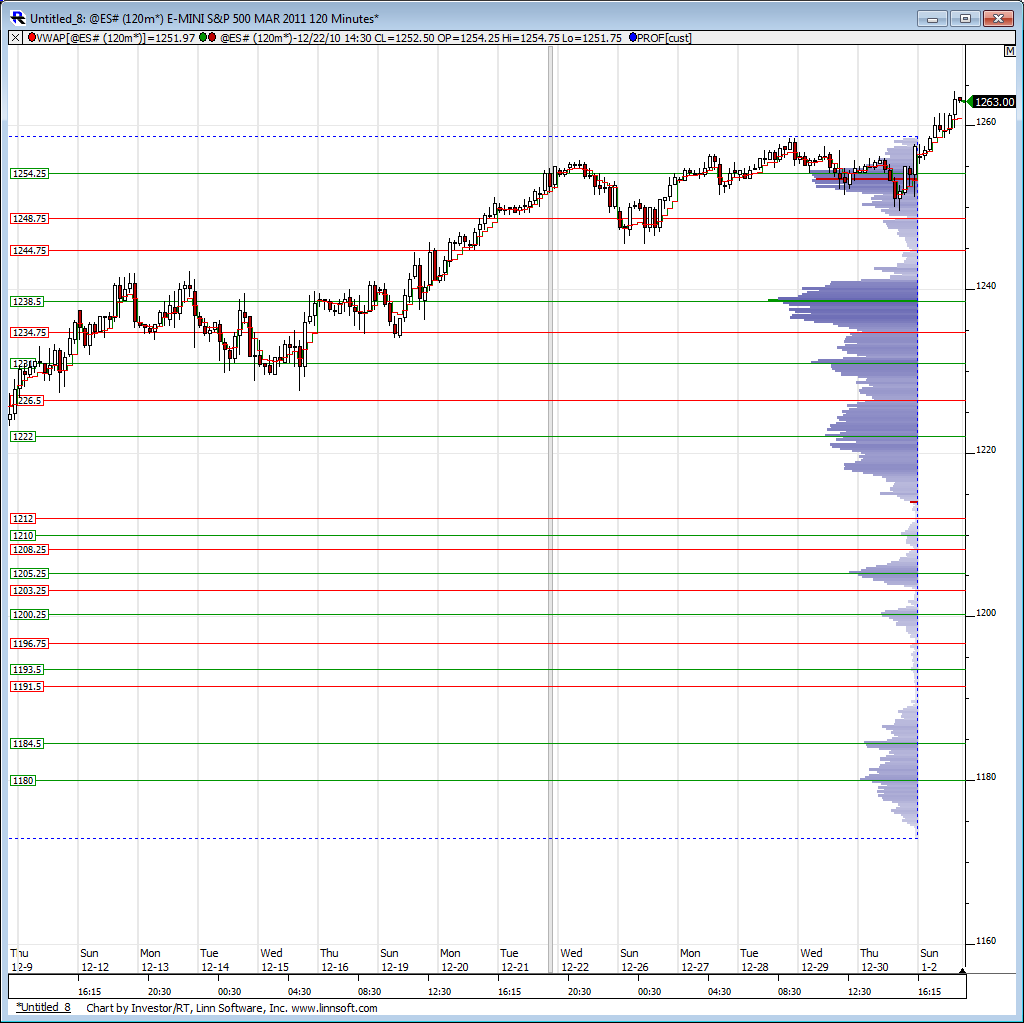 I have 1266.00 as the H. objective maybe 1270.00. Strong resistance in the 1265/66 area

Will see, in due time the market will show us the way.
As per the weekend preview, im expecting higher prices today, possibly tomorrow, but a possible turn point today.. so far so good...
Click image for original size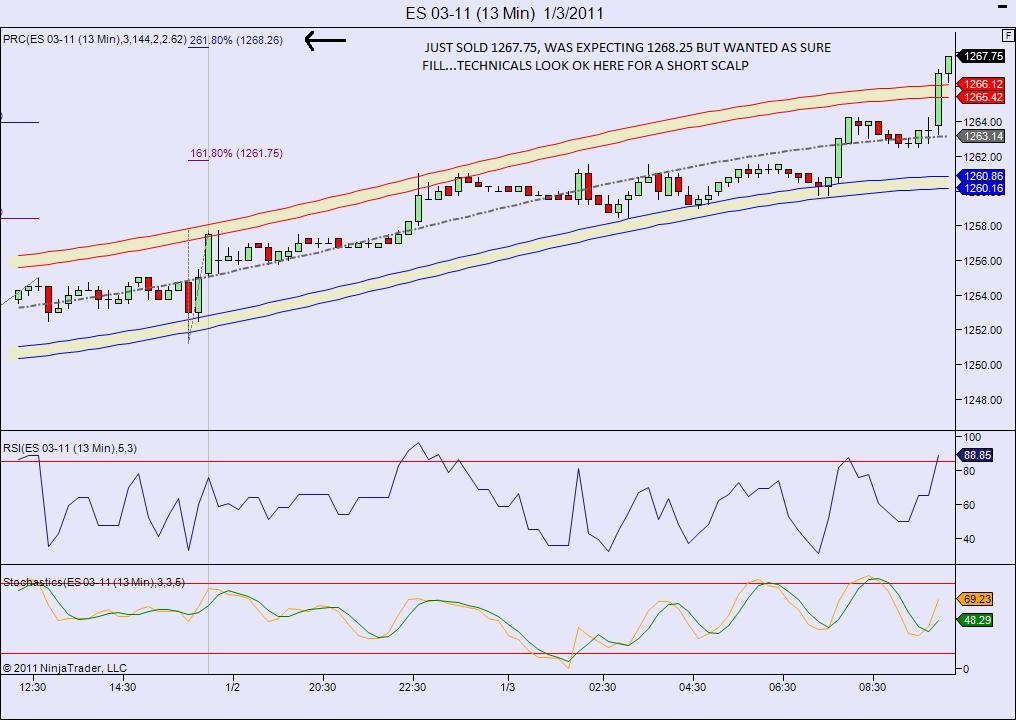 Sigh... sold one more at 1268.25 (should have been more patient!) ..Now short 2 at avg 1268.00... 2 point stop
Here is an updated calendar im using (for reference only!). Using all my Kools tools etc, heres what i think is in store this month... the 7% decline im expecting ,really should materialize mid month to late in the month.. cycles say this and
pomo
days end around mid month. the 10th or 11th are likely candidates.Ideally, this should be from 1277-1304 level (another reason i think its a little early now) i wouldnt be surprised to see a tiny (6-10 handle decline around now tho first.Anyway, remember this is all just guess work and trade accordingly..(i will be going to cash in my 401k near 1280!) after a 2 week ,80 handle decline into feb, i would go back to 100% invested for a rally into maybe June? or so. All just conjecture, but ,allowing for price projections ,cycles,
pomo
days gann days and seasonality, this would be the 'ideal' scenerio, imho!...
Click image for original size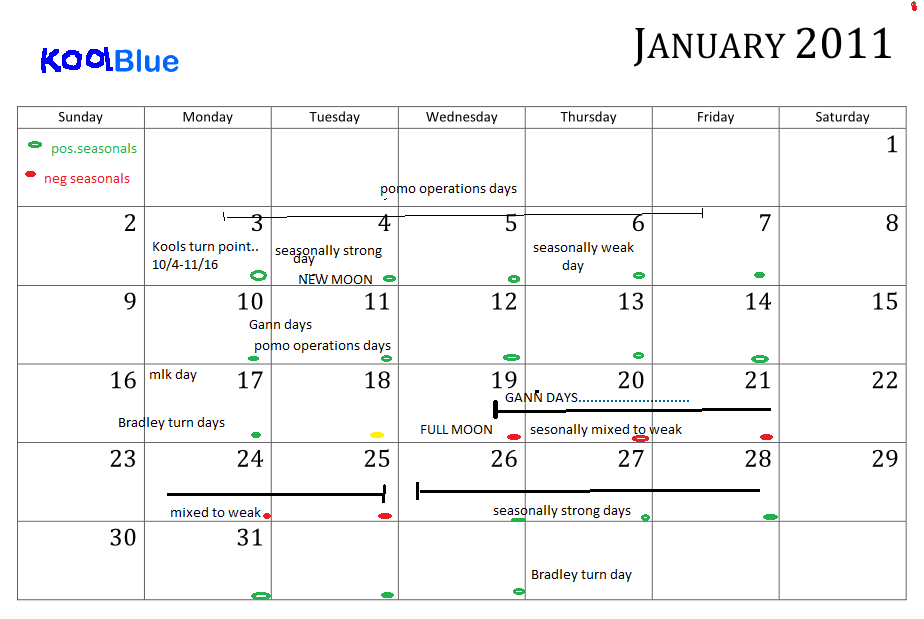 Stopped at 1270, loss of 2 handles... well we got our peak around 1267.75 and the 1265 75 held as i feared it could! higher projection were the indicated.... im leaving for a few ,,back soon..
New objective at 1274.00. possibly by 11:43
Void if moving below 1269.00
ES
trading 1270.25 @ 11:28
A second time window at 12:16 for 1274.00 objective.
Objective void if below 1269.00
ES
trading at 1270.75 11:45
I forgot people have to have lunch ha!
Time about to expire. Next time window at 12:30 for 1274.00 objective.
Objective void if below 1269.00
ES
trading 1271.50 @ 12:12
I hit refresh in my browser and it didn't show my recent posts...only showed the first two pages of this thread....never updated to see a third page...strange....
Originally posted by day trading



Originally posted by BruceM

anyone else having forum refresh problems??



What were the problems?