ES short term trading 01/14/11
ES short term trading 01/14/11
I agree with koolBlue as to the high
gap
opening tomorrow because it is the only way the
ES
will overcome the 1283/1284.50 barrier if it wants to continue higher.
Looking at the all sessions 60m chart you will see that it's attempting to make what appears to be the #2 E.W. Notice also that the oscillators are moving downwards towards the oversold area. Maybe they will turn right around the 50% oscillation, creating a short down cycle.
if that is true, then "if awake" I'll be buying above 1284.50 (Today's high) or lower if a set-up presents it self in a lower time frame. Then I'll be holding on to my horse. LOL
Maybe the Asian market will do the buying, around 2AM E.T.
Will see, and as always; the market has the last word and in due time will show us the way.
I'M not sure i ever mentioned any '
gap
' opening ,however, i certainly did put forth an ideal scenerio, which played out perfectly yesterday... but not today! In that scenerio, we never should have broken 1276, but we already have! Anyway, odds favor a down morning, due to China's raising of reserve requirements last nite! Im still looking for 1287.50, and 1291.50 on the upside, and 1273.50 on the downside for action....
Click image for original size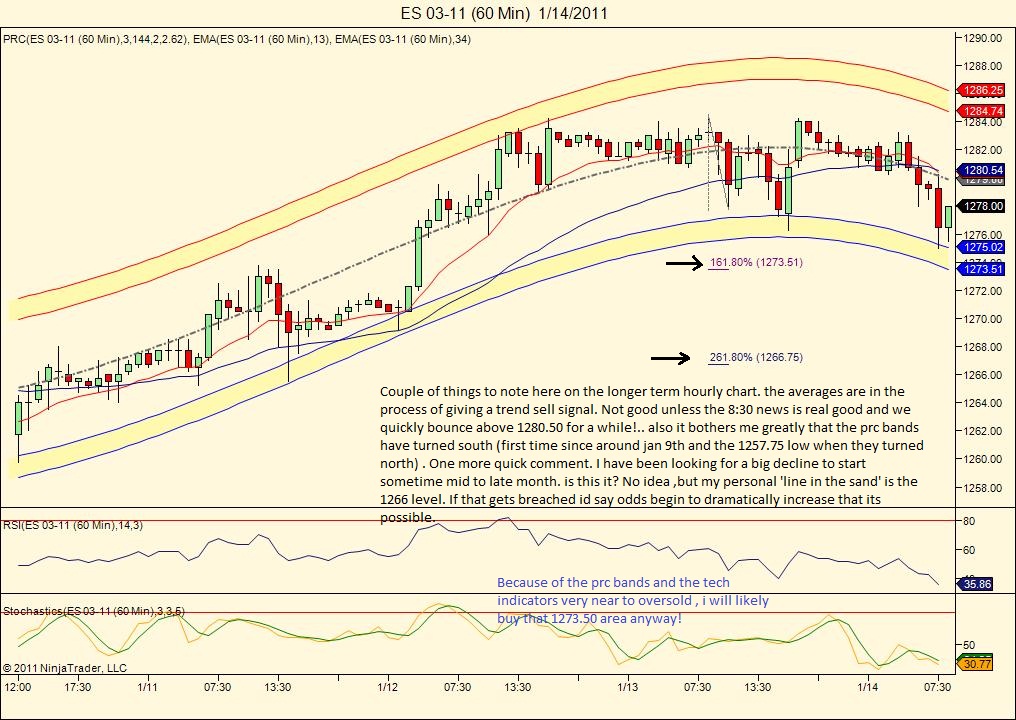 i also have 73.50 down to 68.25 if the news in 5 minutes is bad. if this mornings reports are positive, then the market will
gap
up.
Click image for original size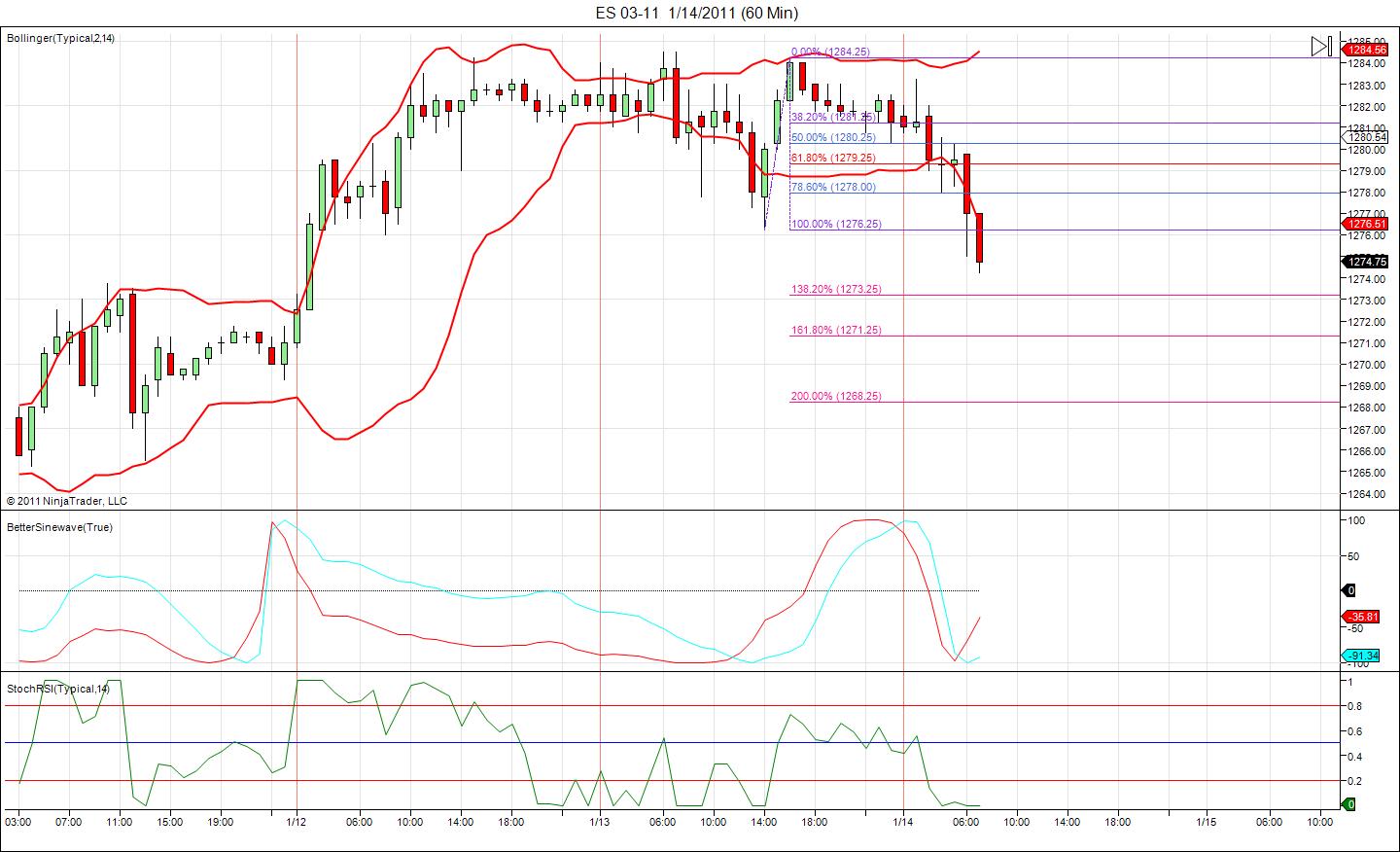 Im going to take a stab at a short scalp at 1278.00 or 1278.25...charts coming...
be careful... we have 3 more reports today, industrial production @ 9:15 est.
consumer sentiment
@ 9:55 est and business inventories @ 10 est
Forgot.. markets are closed monday for Martin Luther King day.
i'm with ya Kool! i will be shorting @ 78.50 just filled actually. will hide my stop at 81.50
Yeah, thats why the Bradley turn points and Kools turn point likely take effect today or tues...
Click image for original size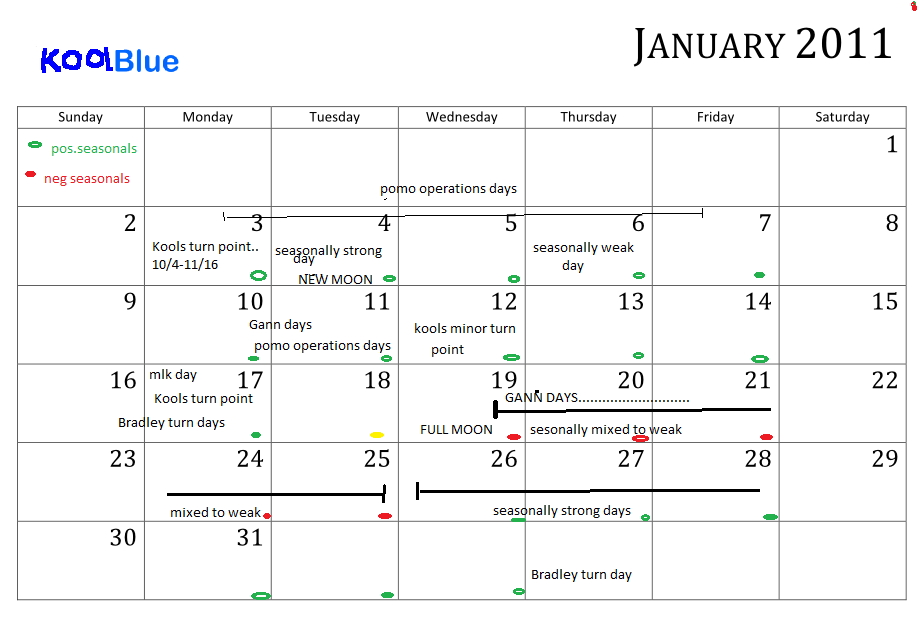 it had potential but the signs of trend are here...like the test and hold of the open print, the closes above yesterdays highs,the Overnight high and 60 minute highs....so all those things had me thinking that would be a tough
fade
...comparing this chart with Wednesdays chart offers lots of educational value..
Congrats to those who were able to hold for those upper numbers and nice projections too.