ES 6-28-2011
Two charts.
O/N
Volume Profile
and
O/N
TPO
profile. Whats interesting is the two are pretty much opposite looking. Volume entered the market at the lows of the
O/N
and quickly drove prices north.
Also, price is currently sitting on YD
RTH
high of 1280. If opening here, we will be above YD value and above YD range, per Dalton, range potential is unlimited in either direction.
Click image for original size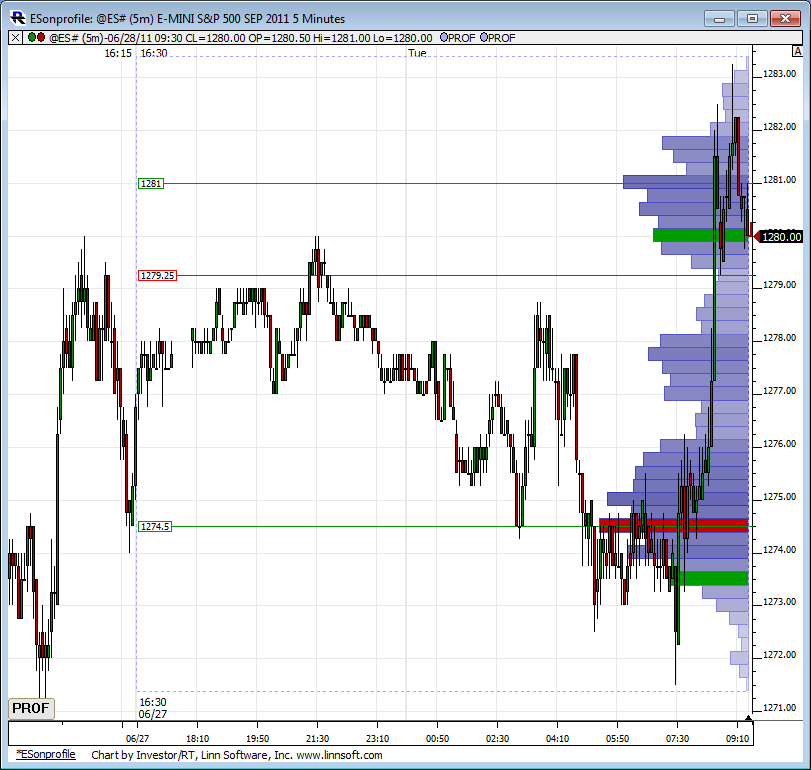 Click image for original size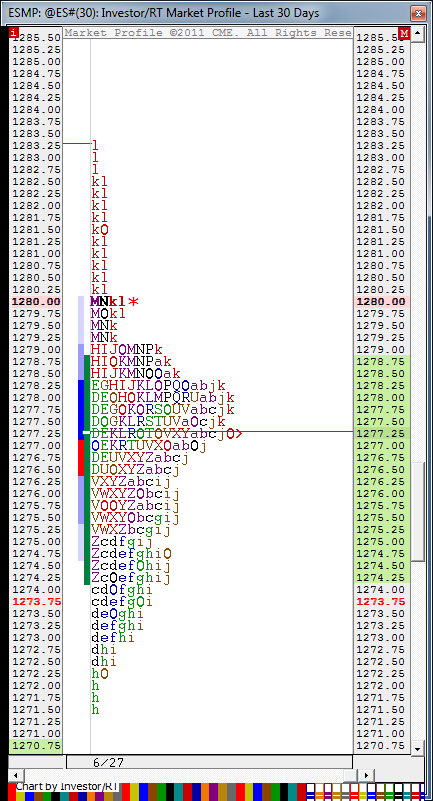 I think this whole advance is just a well-orchestrated, slow-motion squeeze and until Lorn's comparisons of today's 15 minute volumes jump to the grean side of the -0- line on his subchart, no one can say that there has been a capitulation of buyers (to cover shorts).
nothing worked for shorts today....
End of quarter stuff..buying only