ES Thursday 10-13-11
I know many are getting new charts and becoming familiar with volume profiles. Here is the last two days for reference with the appropriate high and
low volume
marked off. This way those who are new can compare their charts to this one. Lots of good bell curves to work with once the 8:30 reports come out
Click image for original size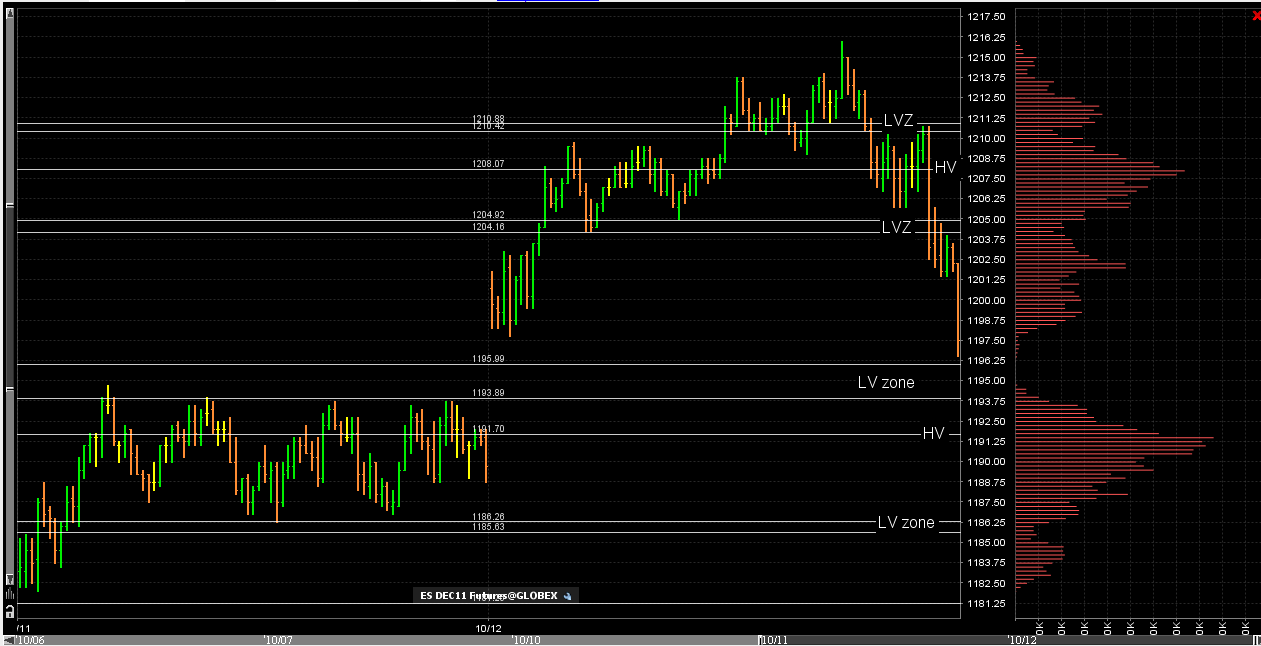 covering at 87.50 and trying to hold 3 ..next target would be 91 but peak volume has moved down to 89..that is bad for longs in general!!
no richard..81 - 80...see lisa chart today or mine posted from previous days...runners getting no love today..so far
91 is the peak volume from Wednesday and a critical line Lisa...

I went flat at 89.25...just can't hold here...more and more evidence seems to be point to continued selling so far...don't like how peak volume shifted lower to 89 even...it was up higher earlier in the day...price is getting accepted lower now


Lisa, u will be surprised how well the previous days areas have more power over developing areas...
that was a nice visual Lisa posted and a very viable option to find the key volume areas...whatever works...
sneaky devils.....the ideal thing to set up is to have the 91 recapture the high volume zone ( so peak volume moves back up) and then have it hold as support so we can try for our 96 number that hasn't hit yet..if you look at your 5 minute you have double stops at 93.75 ....lets see if they can resolve the 91 for us to change our bias...we will most likely need TIME to consolidtae if my above scenario is to unfold
Below is the 10 minutes follow up chart or "after the fact chart" Today was not my day. After the first trade I knew it was best to stay away. Did one more trade and luckily got stop out at B.E. But, I still lend the market $150.00 for the day.
In trading, you will find, that, no matter what system you have, or how good of a trader you are, there will be days when you are not in the "zone" Those are days that it's better to close shop and go play.......
Click image for original size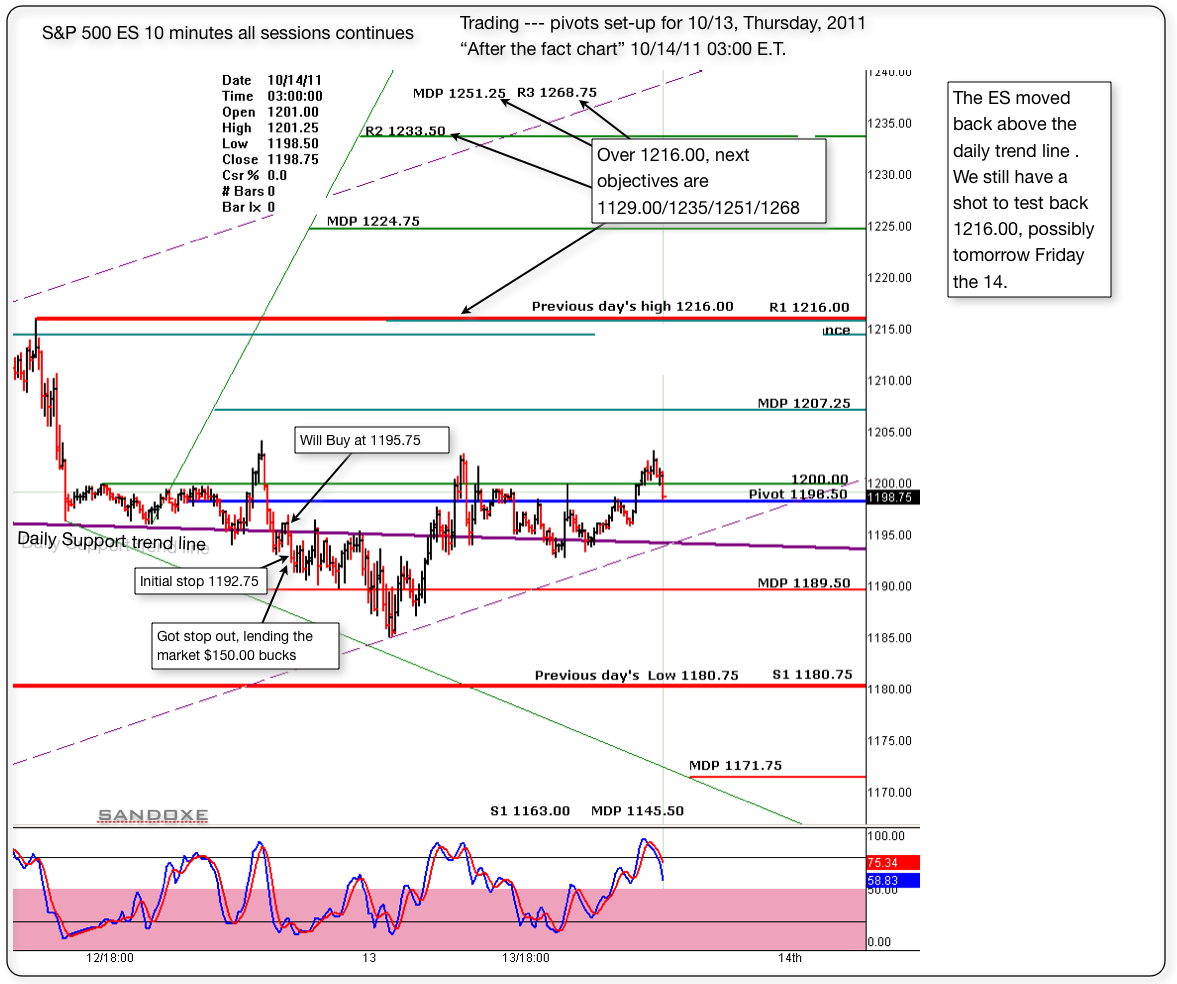 Originally posted by sandoxe

If the bulls still want to give it one more test to 1216, and possibly 1229 with good spike after that I'm Ok with it. Maybe today and tomorrow.
Below is the "before the fact chart" with the pivots set up for today. I'm buying at 1195.75, just above the daily trend line.
Initial stop at 1192.75.

Will see what the market has for us, and as always, the market has the last word and in due time will show us the way.

I see for you the same I see for my self: Having the best of luck and fun, awesome profitable trading day!



Click image for original size