ES Weds 11-9-2011
If the market opens here I'll be using yesterdays lows as resistance...1251-1253. Above that I'll use 1256.25-1257 which might be better resistance. Above that some single numbers, 1259.75, 1261.50, which I don't really like. That 1264-1265 zone is interesting and above that 1267-1270.
Current
O/N
low is 1237 which is right at Mondays low and a solid
LVN
of 1235-1238.
A potential monkey wrench beside all the nonsense out of Europe is Bernspankme is giving a speech starting at 9:30am.
Click image for original size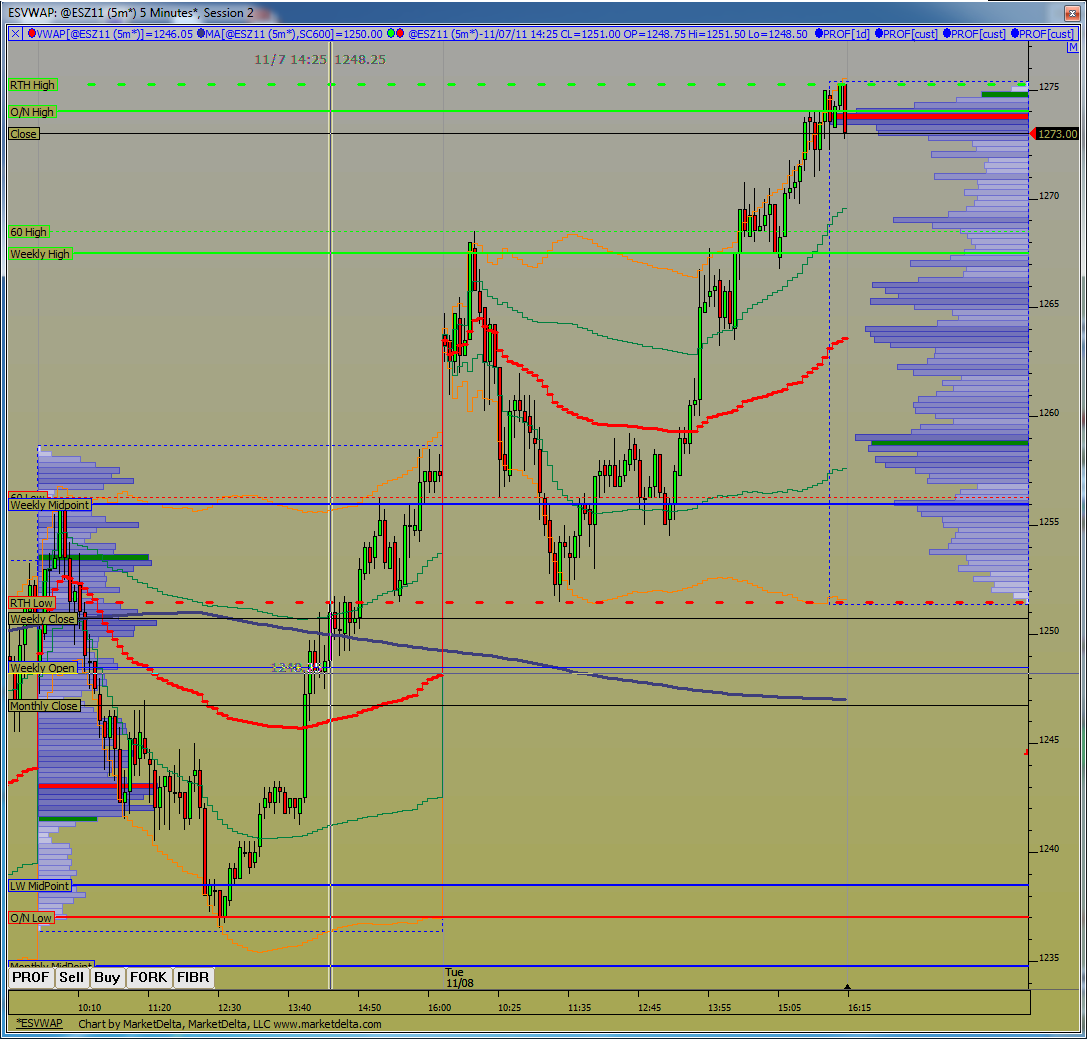 Another thing to keep track of...the euro has broken its Oct 31 low and is currently trading under it. This will be a decent proxy for the overall direction of the day. Euro stays under equities should follow. Euro gets back above it equities could find a bid.
I am too busy with personal matters to be at the computers all day, but one thing I will be studying for today is
PA
today relative to Monday's
PA
.
I'm pretty sure Bruce said that on Wednesday's, you have to look at the relationship to Monday.
Monday
RTH
levels:
O 1248.50
H 1258.50
L 1236.50
4:15 close 1257.25
Did anyone happen to notice what the overnight Low was for the
ES
?
1237.00 is what I see.
most important right now is to see if buyers or sellers come if that level is tested again.
DBs can be great vehicles for some intraday upside, If price fails to retest 37 - 36.50 area and starts up, overnight resistance is right on the chart, 1248.50....hmmmm, also happens to have been Monday's Open, and I believe that 1248.50 level acted as a support is the overnight session that followed MOnday's trading.
Once support is broken, it ofgten becomes resistance.
yesterday price printed above 618 extension of Monday's range (618 up was 1272.00) but did not go to the full extension 1280.50.
the real study for me will be
PA
today relative to Monday's price levels.
Good LUck to all,
Gm Lorn im late getting here this morning like your numbers
Im looking for longs since the 37 was not taken out but will wait atleast 15 to 30 min to find out

Yes there just pushing at pushing around
Macro view. Not much to
add
. Thinnly-traded areas above and below. News rule.
Click image for original size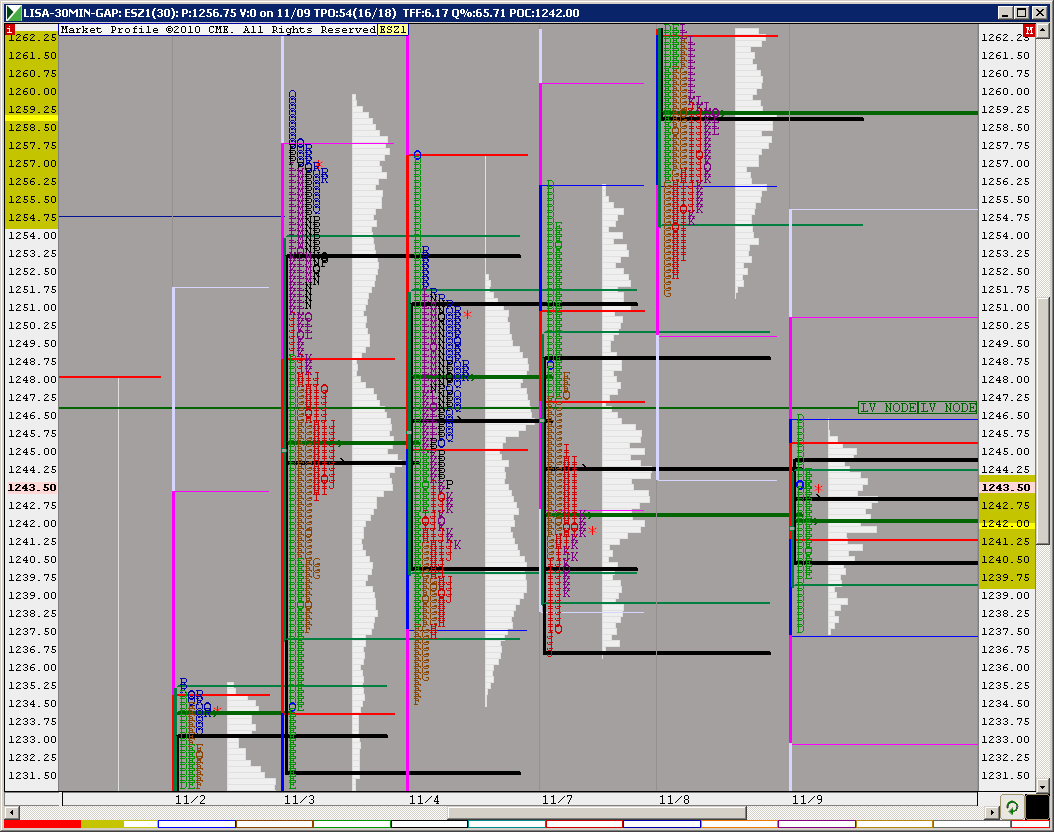 new gov't in Greece..yoo hoo!
How's that Who song go....."same as the old boss.."
Anyone know why Bruce hasn't been posting?
Good stuff Paul9
.. that 1248.50 was also a
RTH
5D average close under 1250.00 .. in another room I am in I said this early a.m. that 1248.50 would be tough with that close under 1250.00