ES Wed 11-13-13
gm, from here i think that 50-52 area could still offer good risk reward for buyers, but will watch the internals to see if they are hinting at a trend day in which case i will not keep trying longs blindly especially if we dip below that 49-50 area...42-43 can offer a rebound as can the 36-37 area
on the upside, 58-60 can offer some resis off the open (onvpoc at 58.5,
o/n
midpoint at 60)...above that 63-65 looks like the next spot to sell....61 is minor resist imo, even though i am showing it in the chart
good luck
Click image for original size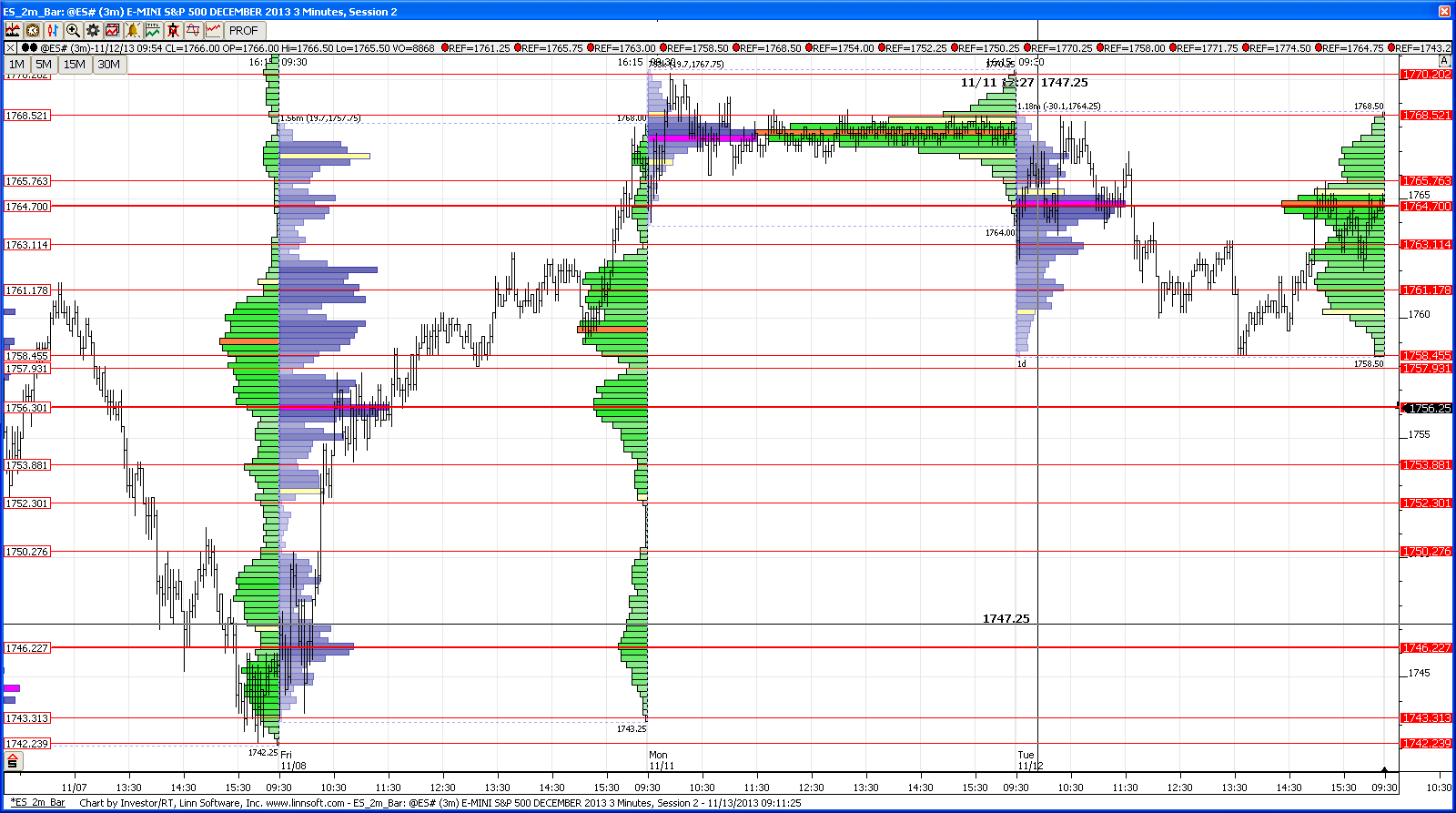 Click image for original size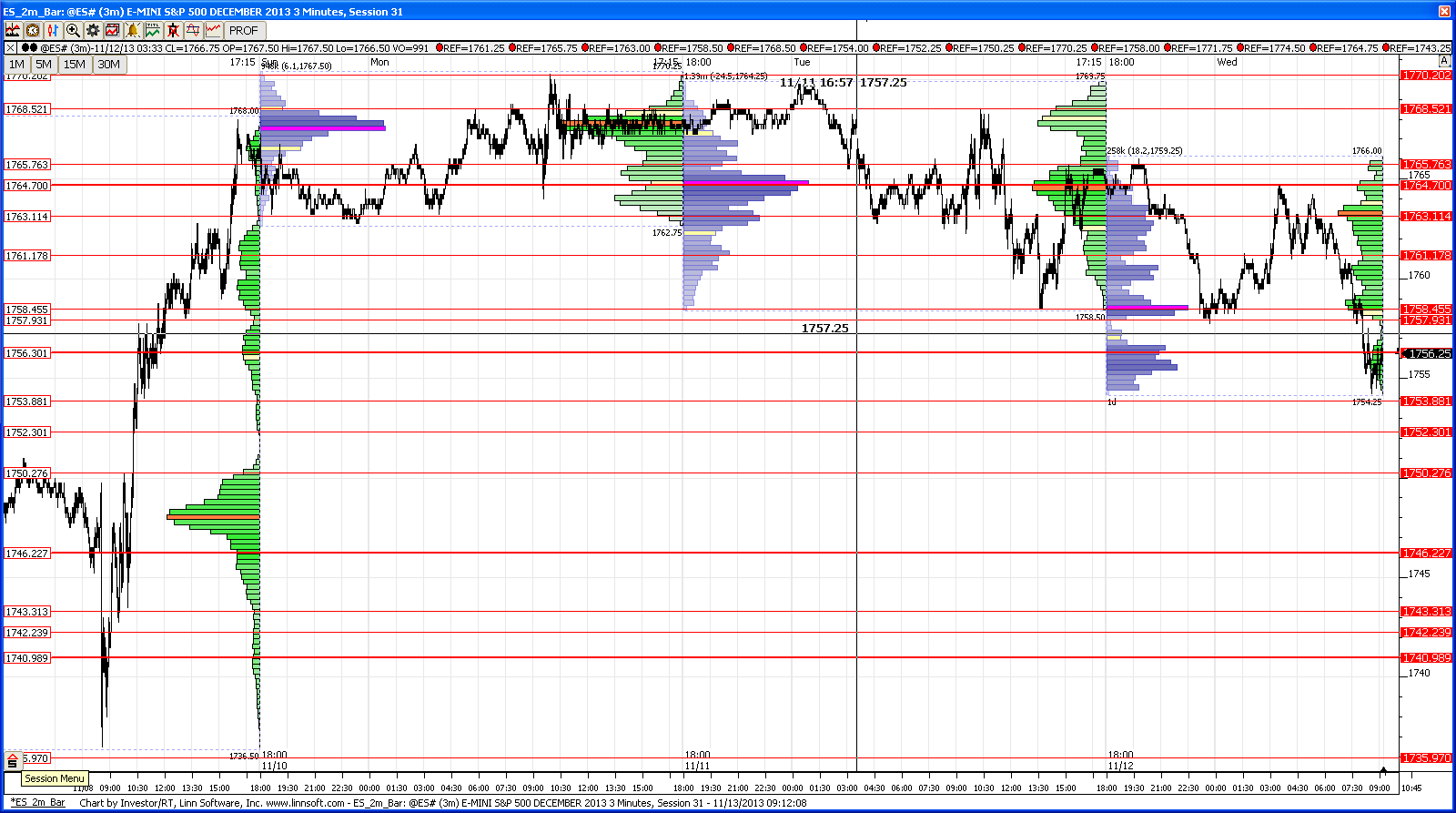 stopped out of my short attempt for a loss of 6
ticks
, nice continuation impulse up...
Click image for original size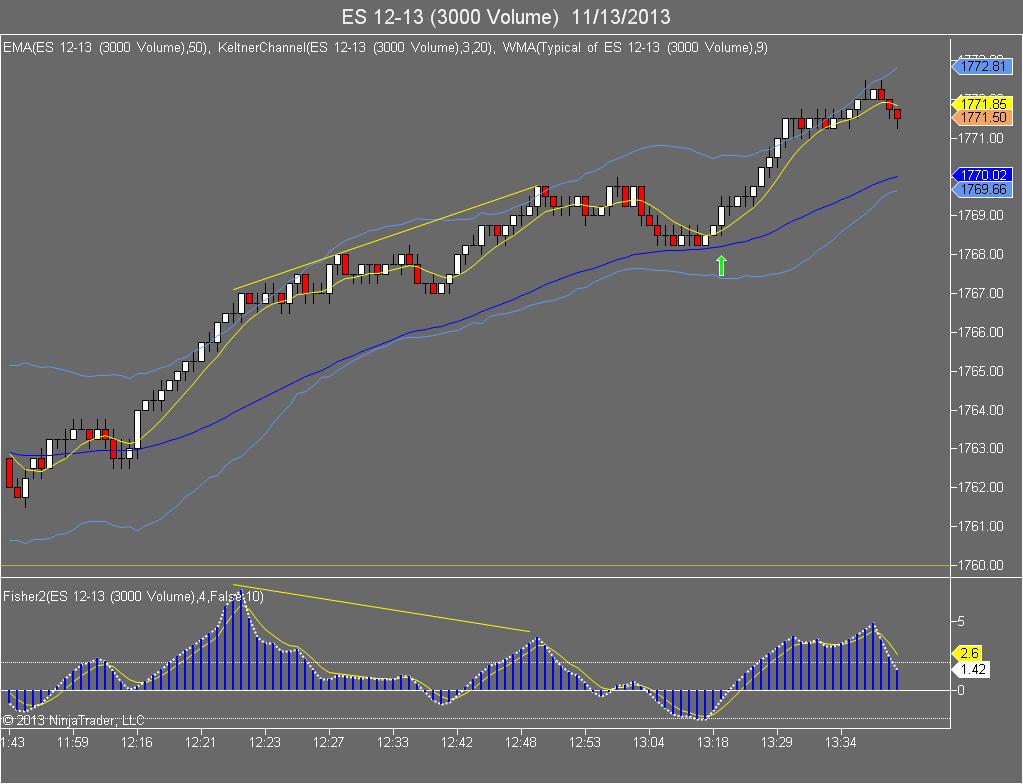 tried the 71.5 short but not getting any response so scratching it...we will see capitulation at some point today but at this point we are in a trend day and trend days tend to make highs or lows in the last hour of trading so looking out for that
what are the green arrows on your chart pt ?
Originally posted by NickP

what are the green arrows on your chart pt ?

Just basic buy /long signals in an uptrend. Close across the yellow line is my basic trade action signal. So what I look for is the fisher to cross it's yellow line and price candle to close across it's corresponding yellow line. The interpretation of that basic trade action signal depends upon the situation or location where it triggers of course. A pure signal by itself means nothing to me, it always has to be interpreted and understood within the larger context or developing price structure within which it occurs.
Just now hitting the 70.00 breakout level we were watching yesterday.
I took a short up there at the 15 minute keltner based on the 3000V chart posted above. Took half off here at 70.50.
We can now see the subsequent sell action signal that has triggered on the 15 minute chart. So in this case the faster 3000V and 2 minute charts formed the bearish
divergence
sell signal when price touched the 15 minute keltner band, and when price broke back down the signal was then triggered on the 15 minute chart. The faster charts allow me to get into the trade sooner, then the slower chart signal confirms the trade entry was correct. The trick of course is in how well we interpret the overall trade setup before initiating the new trade.
Click image for original size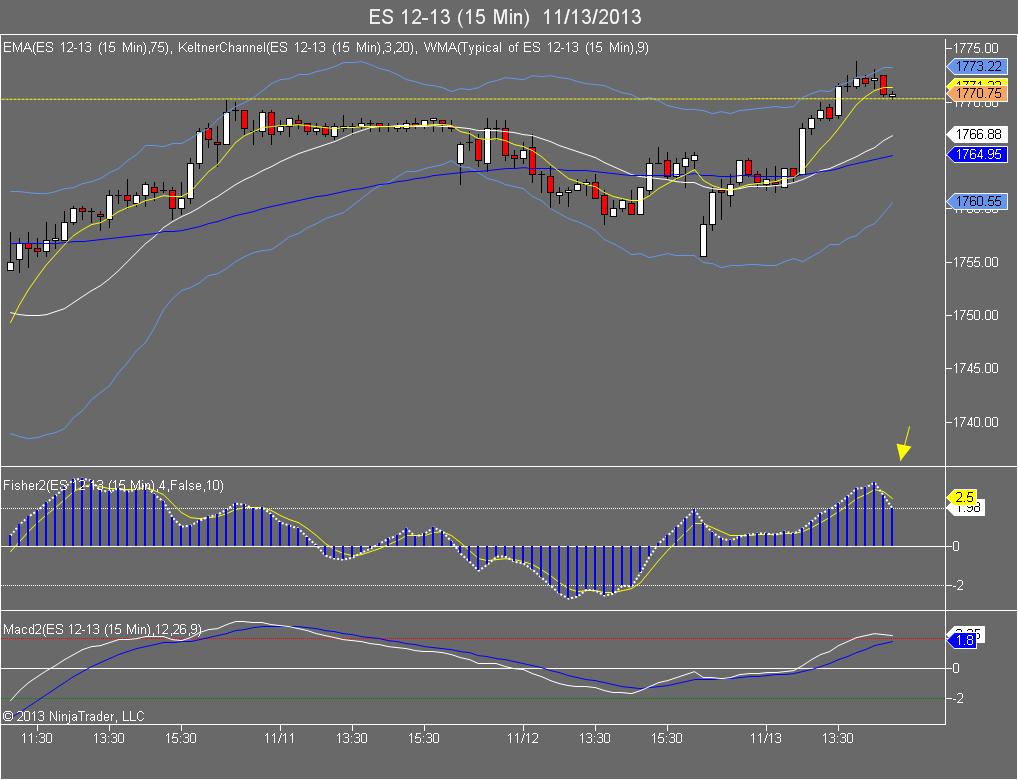 here we are making new highs in the last hour as predicted...nothing for me to do but watch...78 and 81 are areas to watch above i think
getting darn close to kool's 1782 level
this is as strong a trend as i have seen in a long time
ES
/
NQ
sorry, it should be 1788!