ES Wednesday 2-12-14
composite view
Click image for original size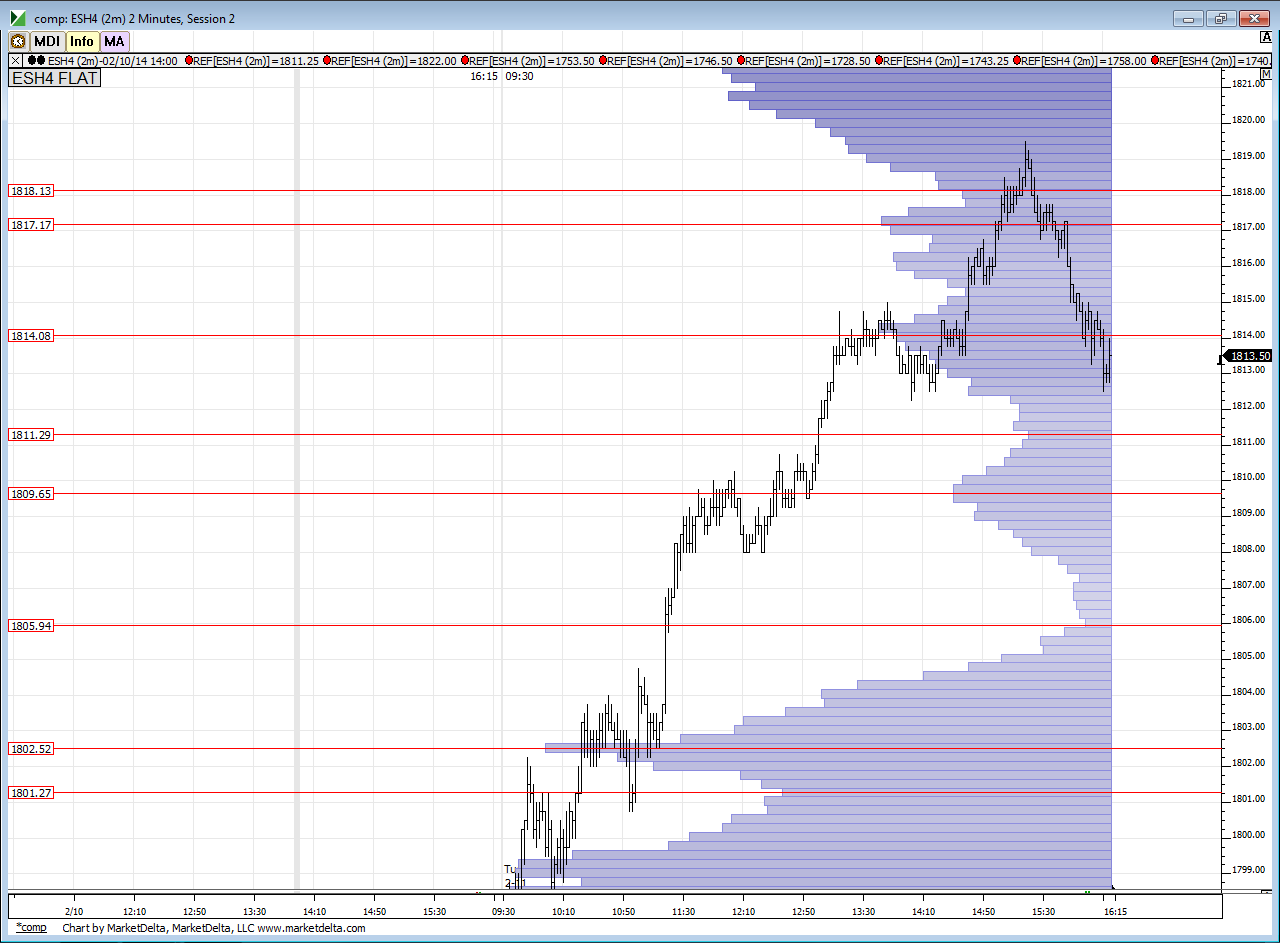 just yesterdays day session...note
low volume
and high volume time spots
Click image for original size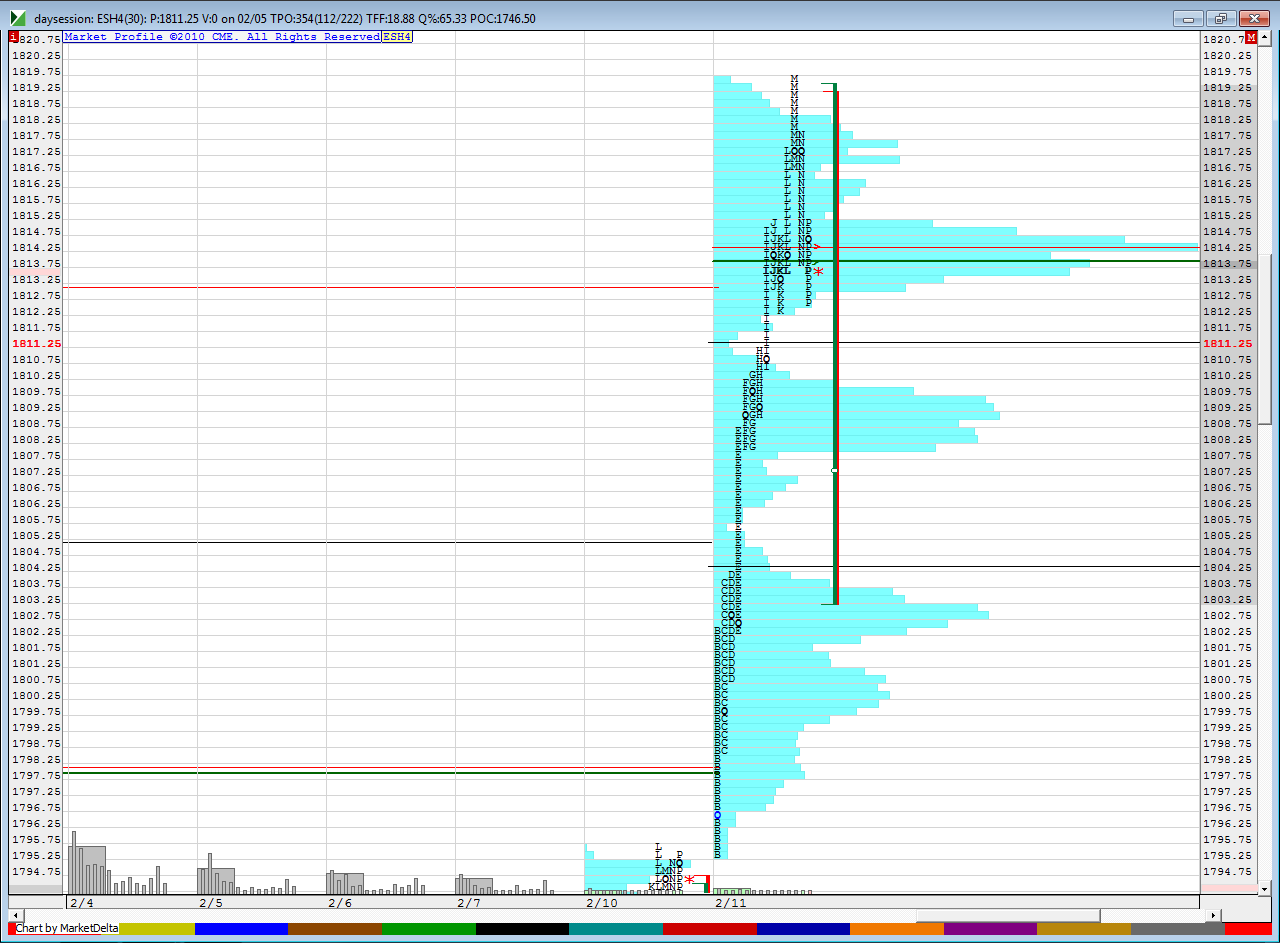 my video ramble about the lines, the overnight and my basic plan
took off one more at YD high... now just holding two.... I want to take money off sooner than later...I must admit that double top is messing with my brain ...!!
a cool picture at shows the double top hitting right into the zone from 1-23 and also see YD highs giving a fight.......trying to form a buying tail again off the
VA high
which was right near YD highs..I want them to get back into value and hold under...not looking good yet for further selling
Click image for original size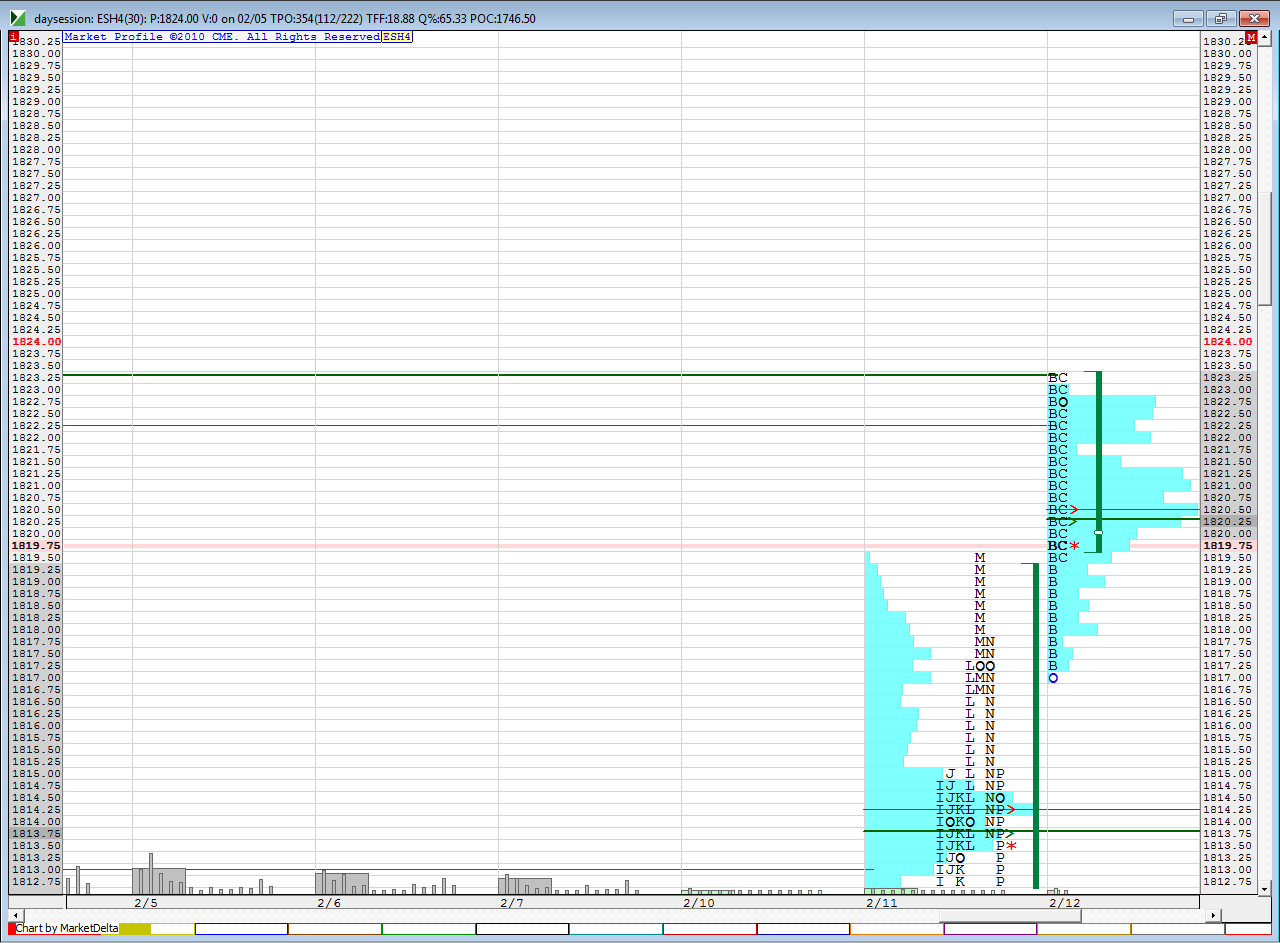 took one more off at 17.75......this is edge of YD buying tail.....I don't want to see this back above 21.50.....so I will either get my last one off at 14.50 or get stopped out...not micro managing this last one
Originally posted by BruceM

we have a few days of trends in a row and everyone gets spooked even though trend days are rare.....we need to stay focused and realize that they won't keep trending it off the open forever it it is only for a short period of time....so we take small wins or have losses on those days but then get back to business as usual...we are in the plus 4 - 5.5 zone now...open and drive so far...all the volume is coming in at the highs...hope that is good for shorts in general....no adds yet

i print this out put on my wall..i will admit that i was spoke till i read this post..
very cool how
VPOC
flipped down to 17.50...right at the selling tail edge.......that's it for me at the 14.50 and we are just finishing our 90 minute session...right on schedule...it takes only one good day to make up for small wins or losses on trend days..