ES 7-8-14
How many days have
gaps
and go's ? Will we have two days in a row that don't go back for the
gap
fill close ? magnet price for me in early trade is only 1967.75......I really like the 63.50 - 65.50 area as in incorporates S2 and
single prints
and previous Overnight lows and day session lows..this is the lower zone..the only time I will get nervous on any long campaign is if we open and drive lower and close below 63.50...my bias will still be to the upside.until that happens..if it even happens......keep in mind that 85 % of the time (
TY
Paul) we will go back to the previous weeks close when we open inside that weeks range......
so i basically have two zones...the lower one I mentioned...the upper one is that dang - blasted 70.50 - 71.50 and my target number sits nicely in between them....also noticed all the volume at about the magnet price......the ability to print the close of last week will be decided bythe markets ability to build up time and value ABOVE our magnet price today...otherwise we are in for more selling...so trying to get long now just a bit above our zone as I expect a pop up from these Overnight low levels
Click image for original size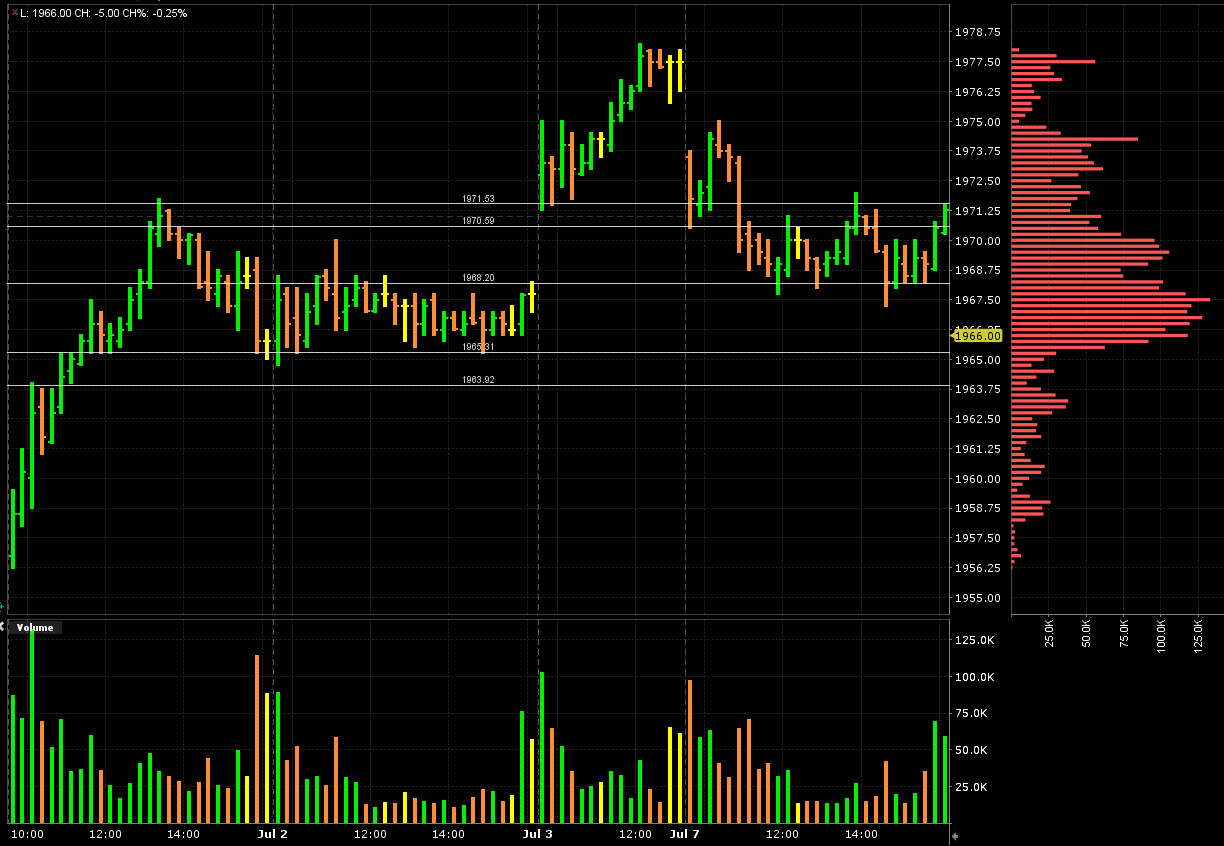 Here we go...
Happy trading, everyone!
I have
rth
longs at 63.25 and from 62 I am not liking it so far..I know that 60 - 61 is another point that may need testing from a breakout point....this is S2 early today...and a minus 4 - 5.5 zone ...overnight low retest is ultimate target
Originally posted by Aladdin

Is today an open drive?

So far
covering my 62's at 63.75 just in case this goes south again....so I need to take something out
59.5 is weekly s1 per my numbers...and it is in the midst of taht 58-60 breakout retest area
starting new longs at 59 - 60.25....I'm surprised so far that they haven't retested 64.50 on a push back up ...they just broke through last wednesdays lows as if it wasn't there....that is a no-no to me
I know I mentioned this yesterday, but I will mention it again... the
$ADD
, yesterday it was levels that deserve respect (negative 1200 area) but today, it is not that low...can see a rebound in the
$ADD
that gets to -0-
coming out heavy at 2.5 - 3 points off that low
according to my notes...58.50 to 57.00 is singles on the WEEKLY profile of time
second target reached...ready for some world cup action now...good luck the rest of the day
Originally posted by apk781

now looking to get back to 59.5-60.5...ib low at 57.75 is a must scale if u took that long down there



Originally posted by apk781

if we fail in this 58-60 area i will hunt for longs down at 53ish