ES Monday 3-2-2015
took one small win but double top forced me out///trying last short from weekly
Va high
at 11.50 to target 09.50...
breakout came from 09.25...
air pocket
there...we'll see.....weekly 1/2 band based on todays open and option volatility sits at 2113.50 and one sd band for today only from new kid is 2114
not making these
fades
easy on us ....YET !!!! c'mon 09.50.....one measly tic off so far....when they trend then our previous areas become support...so we are seeing some signs of that today so far.....but they can't trend forever !!!
based on
price action
alone here is key level from WEDNESDAYS trade I am watching ...then we can bring in the band comments etc to come up with a zone
Click image for original size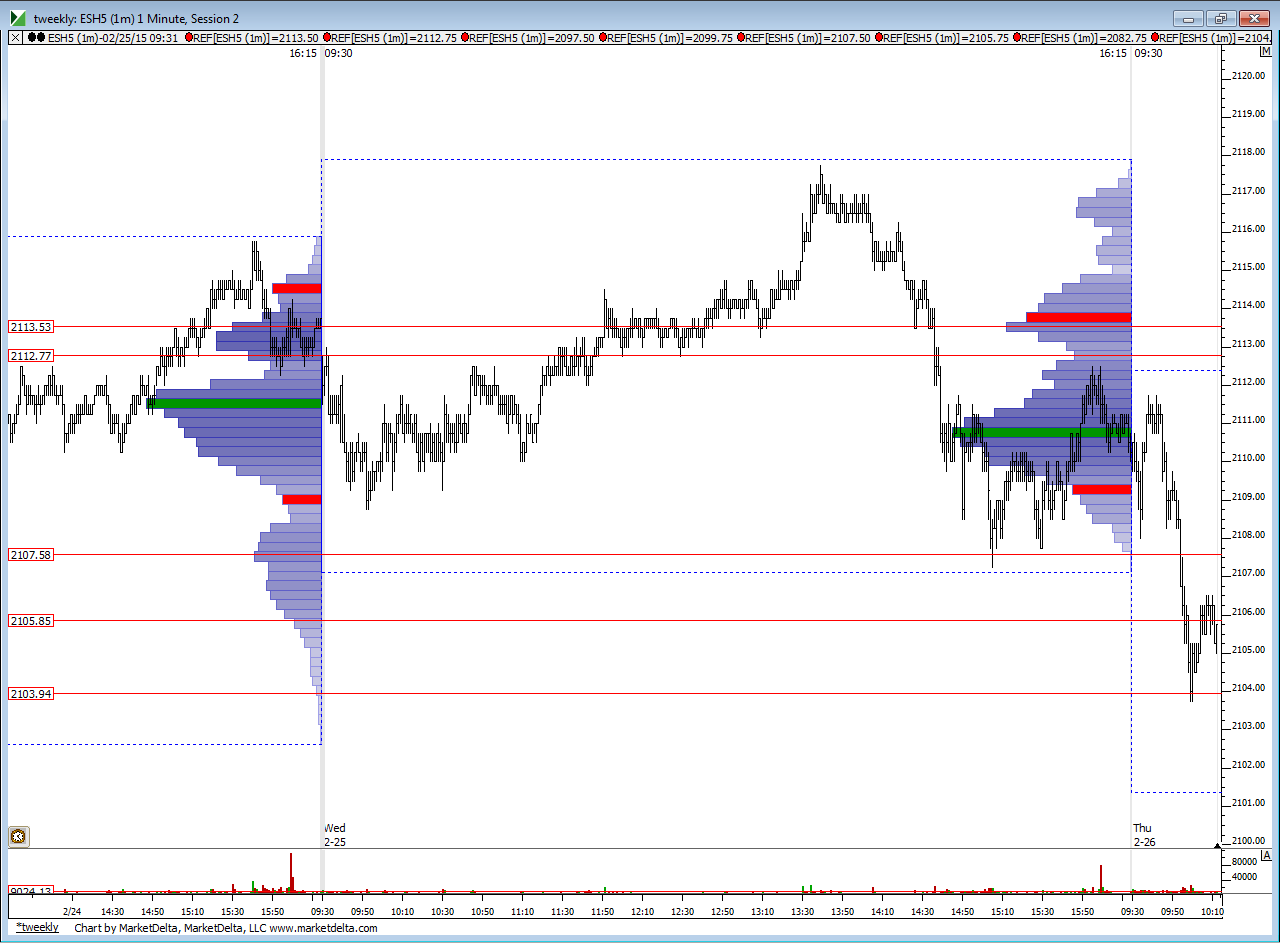 still torturing me as I try to hold for the 09.50 test...all time is battling at Fridays highs...so HTN is there....this is the "P" profile now based on one minute time......some may try to scoop in to buy IF we can get to LTN under 09.50....so I plan on coming out heavy if they give me that hit
point of clarification for an old man,
when you refer to LTN under 09.50, are you referring to today's singles, today's
MP
? (as opposed to some other time frame profile)
LTN = Low time node on one minute chart...and they are usually part of the classic
MP
"singles"...
they got me today and it has been frustrating so far. misread the markets again...
I think they need to go get that 06 ......as long as 09.50 - 10.50 can hold as resistance then that is the path......not trading it though...perhaps I should get short now