ES Wednesday 7-8-15
Interesting day yesterday. They rejected those lows quite soundly. I guess I have been away for too long and just did not see that coming. Need to sharpen up a bit again before I can do any real trading.
The
O/N
has been almost 100% short, so there is a good chance that those shorts cover at the open especially if they do not get paid right away.
52.5 is the
O/N
VPOC
which I don't necessarily follow religiously but I do find
high volume nodes
of interest. There is also a ledge at 49. If we get down there at the open, I would think that would be a buying opportunity but we shall see.
YD's range was very wide and we are currently trading right at its mid-pt. If we open right there, I would not know what to do but I would look for opportunities to buy i think
we shall see
NewKid-
Here is an example from this morning of what I'm talking about-
Green arrow pointing to correlation going negative(red box) while
ES
is moving up-yellow arrow(white bar). Es then turns down-white arrow(black bars)..
Click image for original size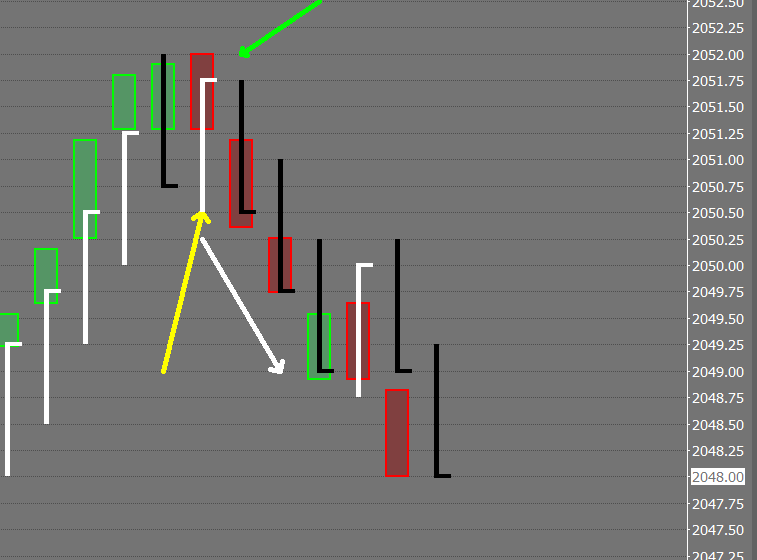 Originally posted by NewKid

thanks beyondMP. are the green and red boxes cumulative delta?

No, it's a combination of unrelated but correlated markets I came up with.
I used
CD
,in the past but found correlated markets gave me a much better edge.