ES Thursday 8-20-15
Good morning to all. YD was again a day with a lot of wild swings. As we can see in the chart below, we closed around the balance area low of 2074.75 and are currently trading below in the
O/N session
. The next downside references should be derived from 8/12 and the upside ones from YD. If the down ward trend continues then the low of 8/12 and then 2035 are on the horizon. Else if the buyers step in, we rotate back to 2100 area on the upside.
Greenies (past naked developing VPOCs): 2051.75, 2076.5, 2094.5, 2097, 2104.25, 2112.75, 2118.75 and 2123.5
Click image for original size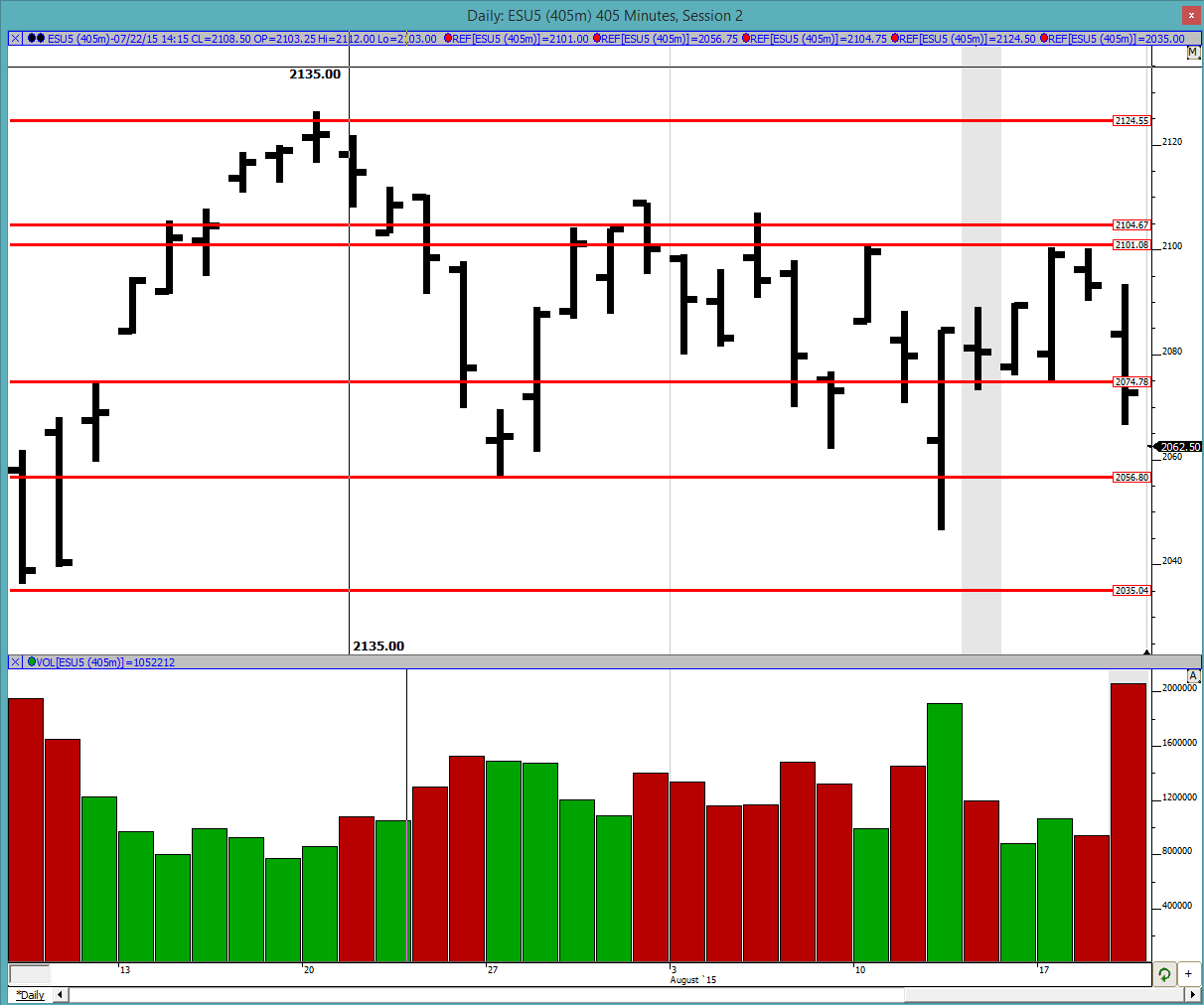 Profile:
The profile shows that the value was clearly lower and there was a good selling tail on the upper end. The prominent
POC
and
VPOC
are again overlapping and are at 2076.5
Click image for original size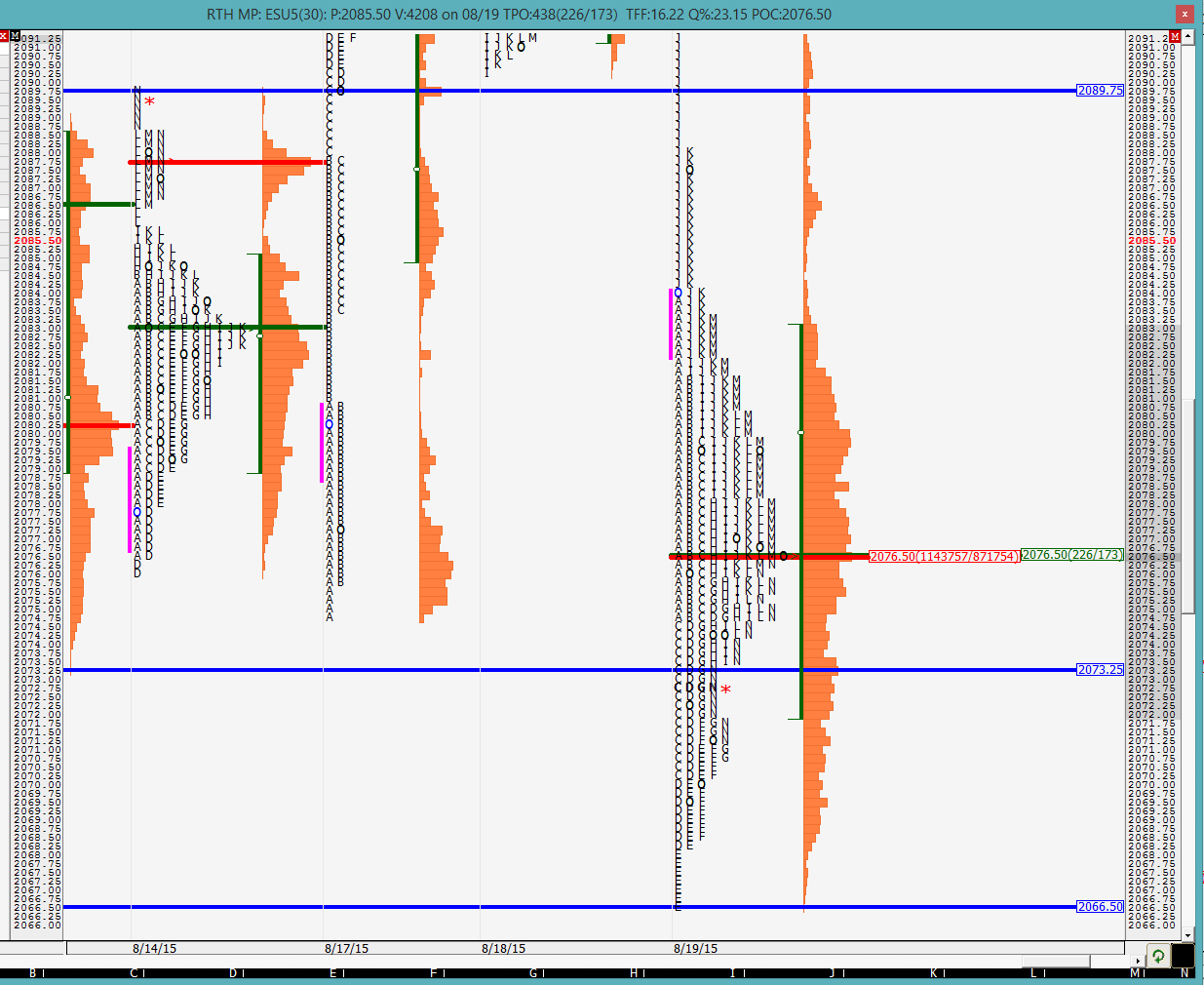 The
split
profile shows the wild swings of the day. The K and M period highs are the lines in sand.
Click image for original size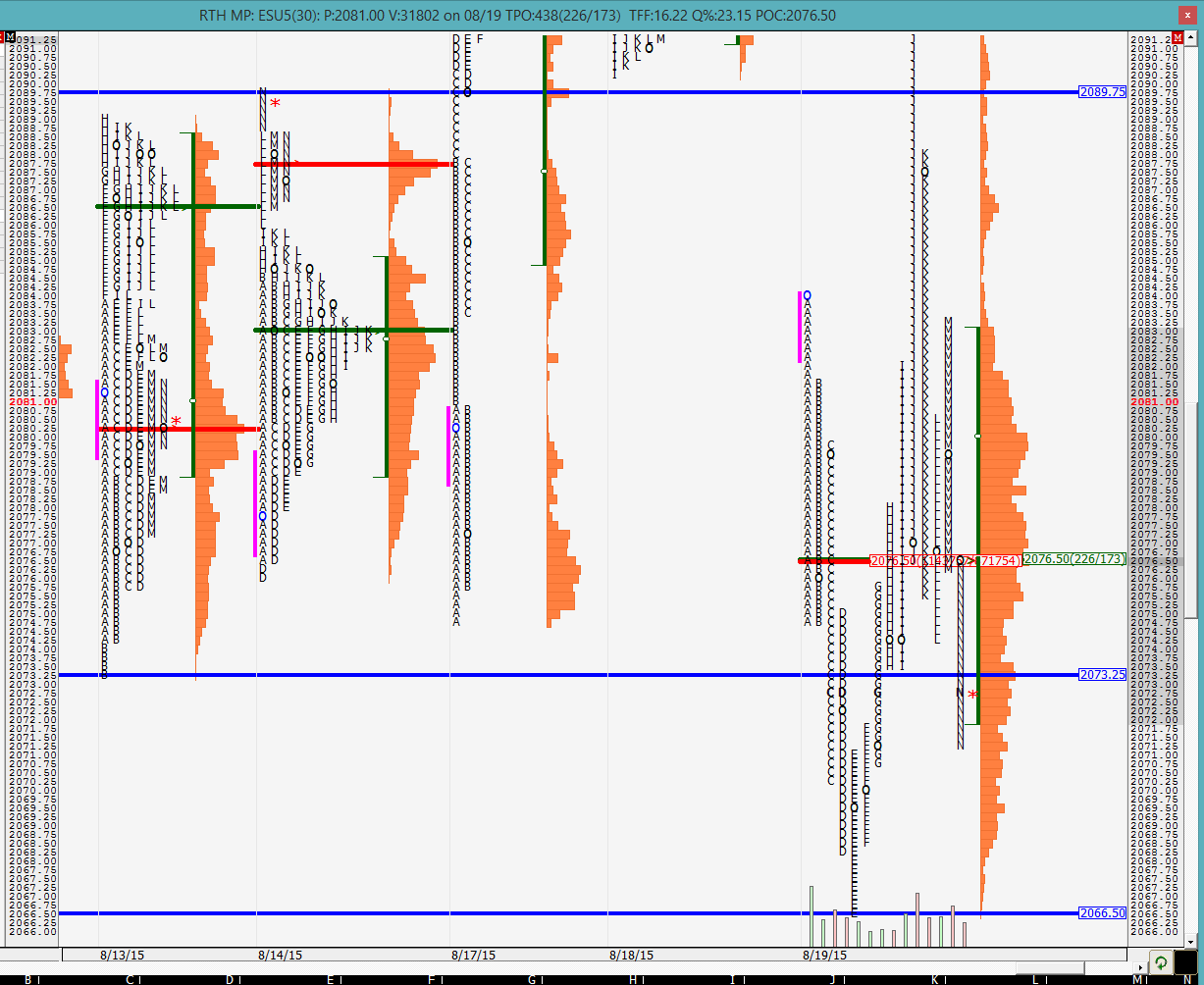 The
O/N
inventory is largely short. As of right now we would be opening outside range so lookout to see if we are able to close the
gap
or if this is going to be a
gap
and go kind of a day. The lines in sand along with the greenies could be turning points in addition to the low of the day.
Good luck to all
2051.75 was the
VPOC
from 8/12. The buying tail that day was from 2048.25 to 2046.5
VAL
of 8/12 was 2049.75
2046.5 was the low from 8/12. After that, this is how the next structures are on the downside all the way back to 7/7, 7/8 and 7/9
Click image for original size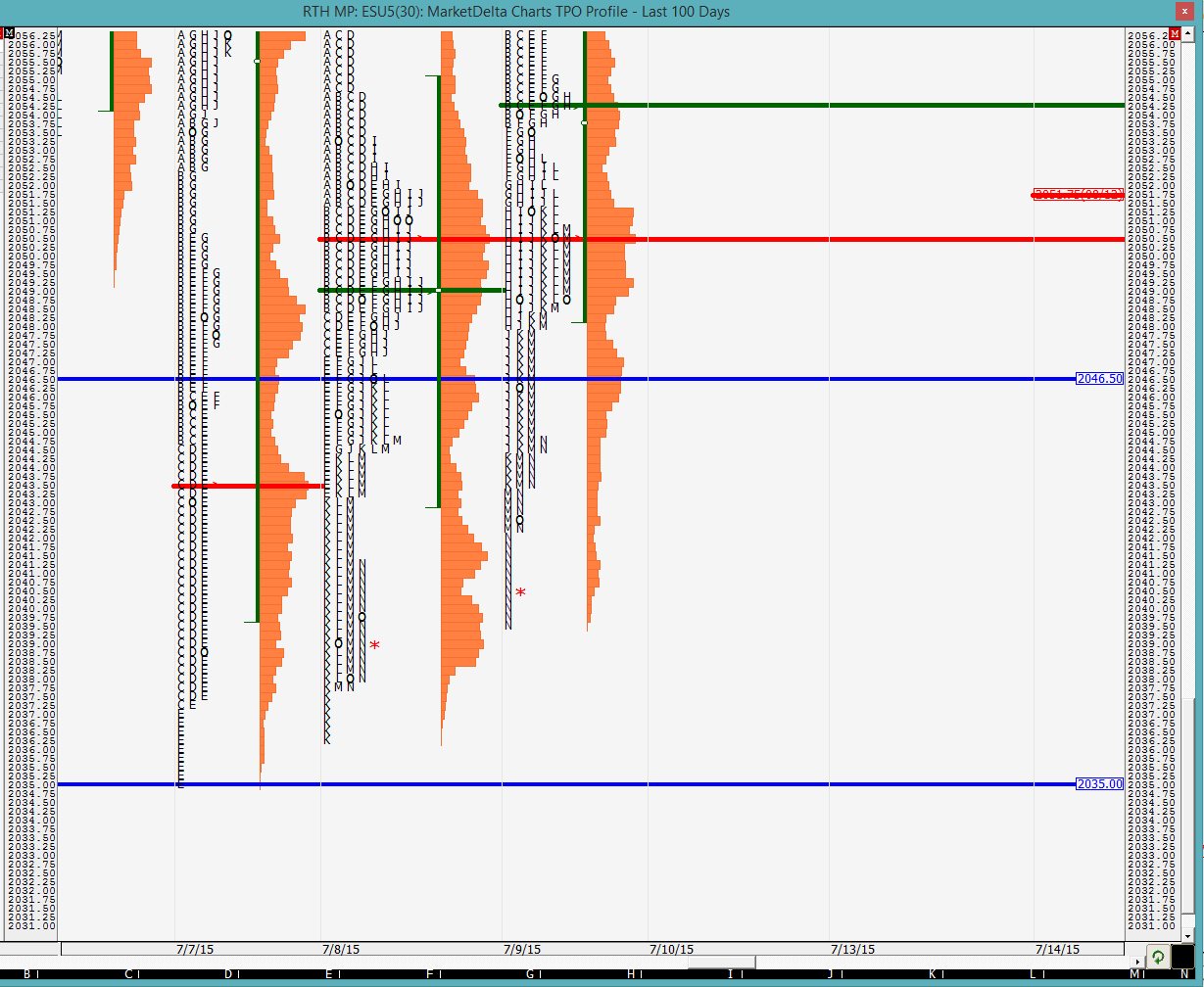 acting like resistance so far
current low is 2 TPOs wide making it poor. it is within the buying tail from 8/12
they went and got the stops below 8/12's low....