ES Monday 5-23-16
Weekly SITYS numbers are 2068 and 2030. Daily SITYS coming into Monday are 2057.50 and 2040.50
Daily pivots
R2 = 62
R1= 56
Pivot = 49.50
S1=43.50
S2= 36
First a look at last weeks key areas...these I use to find confluence with the daily numbers.
Click image for original size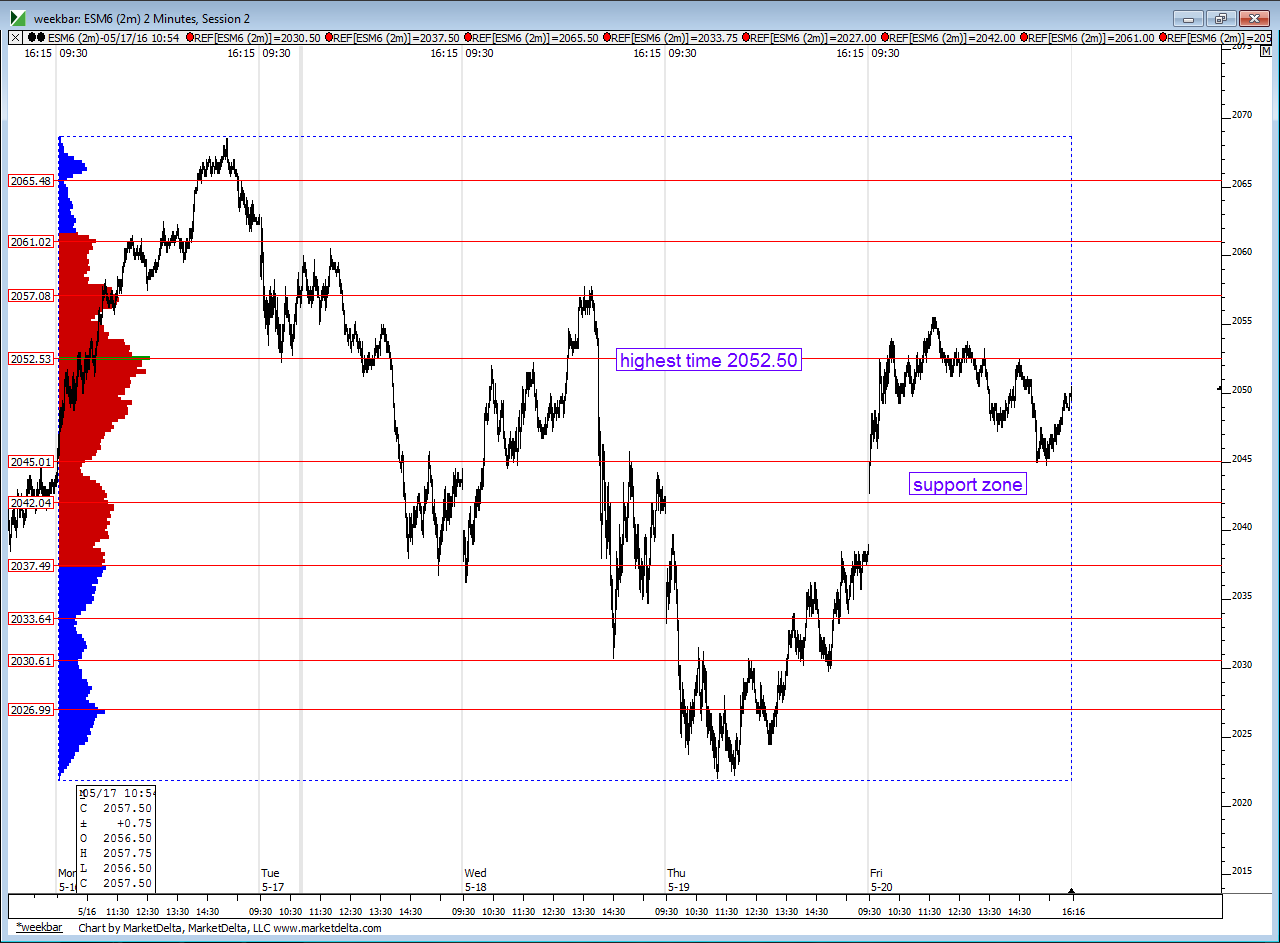 then here is just Friday
Click image for original size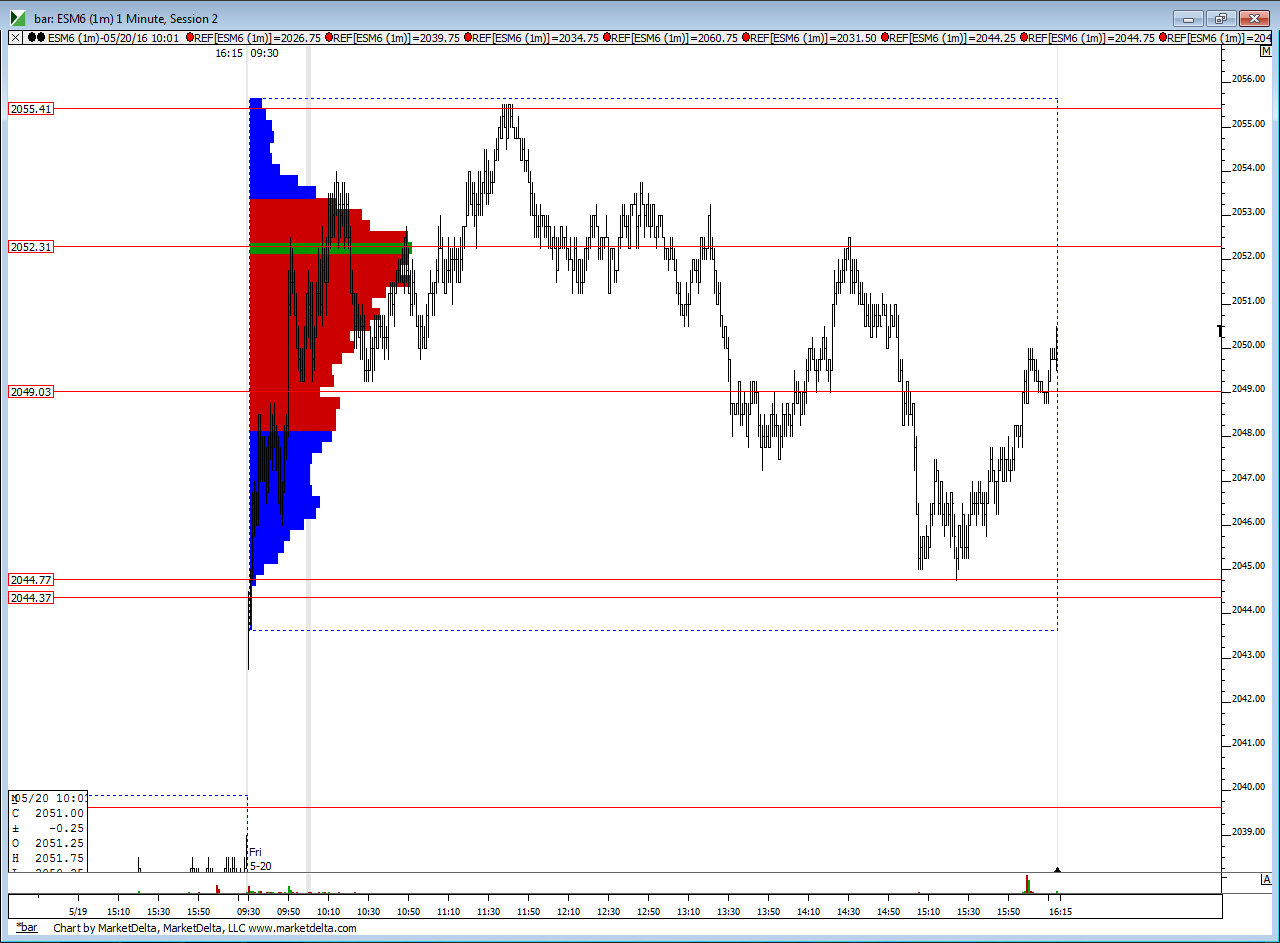 No overnight midpoint printed on Friday so my plan will be to hopefully take trades towards the midpoint off the key numbers
and finally how Fridays profile looks
split
out against a few other days that haven't been
split
Click image for original size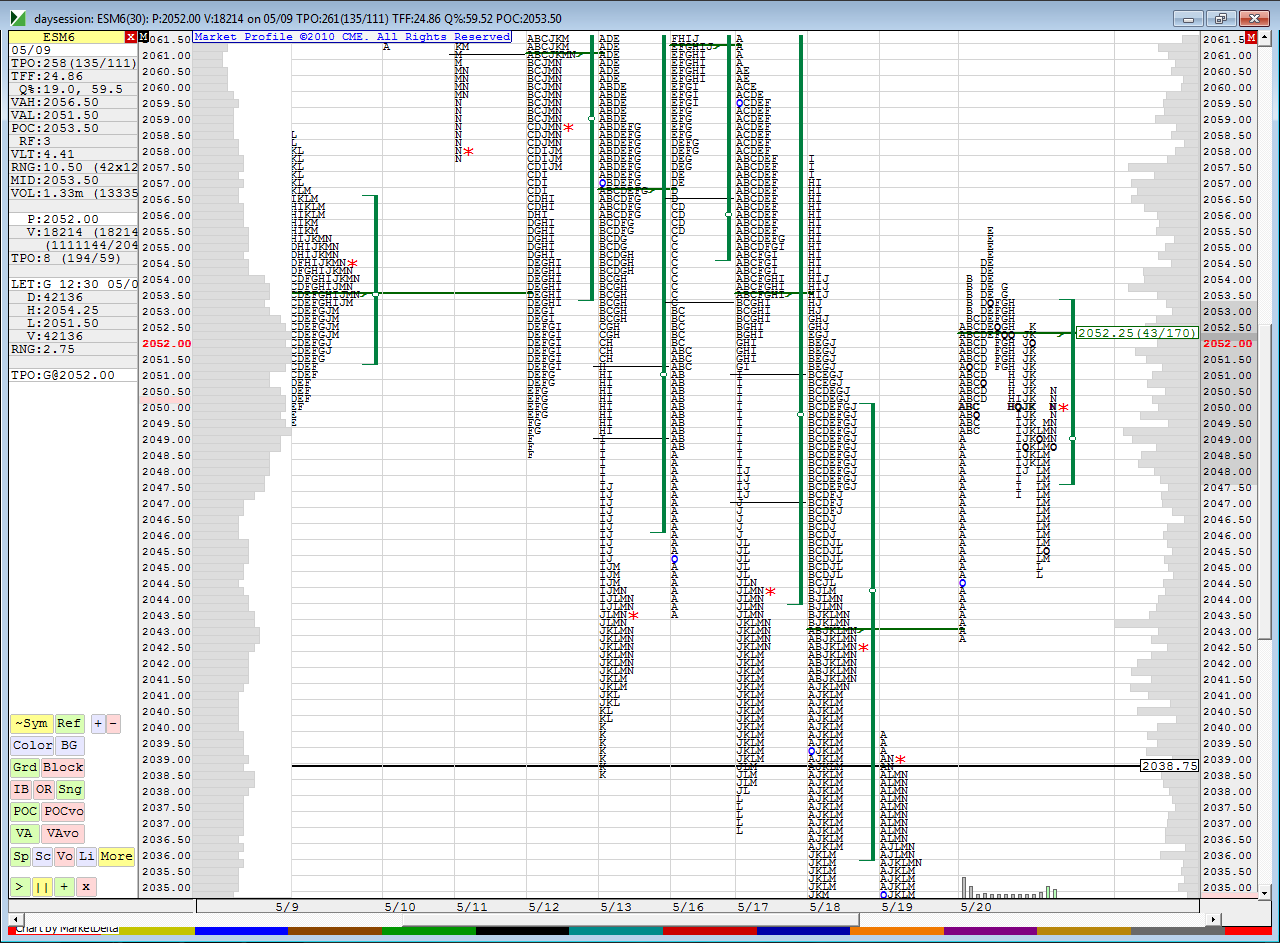 some things to keep in mind especially if you are going for longer term targets:
1) The 95 % probability that SOME daily floor trader number will print also holds true for the Weekly numbers...so some Weekly number will hit this week !.. I think this number will be 2046 this week but I obviously do not know when !
2) The 85 % of the time probability that we DON'T have an
inside day
on daily bars also holds true for weekly bars !! So only 15 % of the time we will have an inside WEEK
Good luck !
30 min
VPOC
at 47.75 but a very odd looking
volume profile
so far today with the flattish shape