ES Tuesday 10-18-16
I have 39 - 41 as an upper key zone...taking shorts at 39.25 now to try for the 36 -37 retest...that is the R1 and a low time spot from fridays trade....41 is a better area for shorts so I'm going in small in pre market trade...charts to follow
EDIT for charts :key areas from upper part of FRidays trade...Note how low time falls at the R1 level for today at 36 area
Click image for original size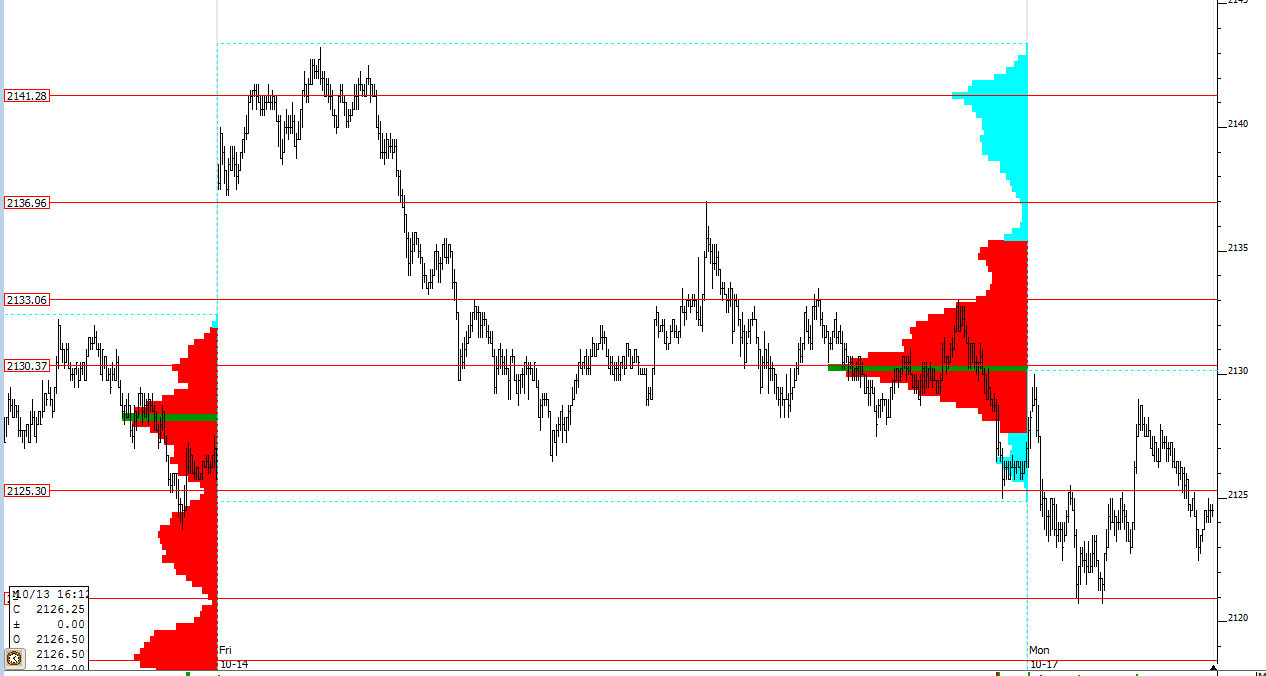 stair step
price action
( no chart shown ) from last tuesday comes in at 46 - 48 which goes well with the R2 today...that is our job today...figure out if it will be the R1 or R2 that prints...??
a few profiles to review...note how Fridays high ends up being near the
split
point between R1 and R2 today ( the 36 and 48 numbers)
Click image for original size
a quick 1 minute video to go over how overnight confirms areas I am watching with the profiles
Enjoy those trees Bruce, is it pruning yr doing, or climbing for fun.....???? and again thanks for yr very informative posts , taken in with enthusiasm every time i get to be online...