ES 9-19-22
3870 might be the bulls first battle
Well perhaps 3884 is all we get. 30 min is going to a buy / these are the upside numbers for tonite and early Monday:
Click image for original size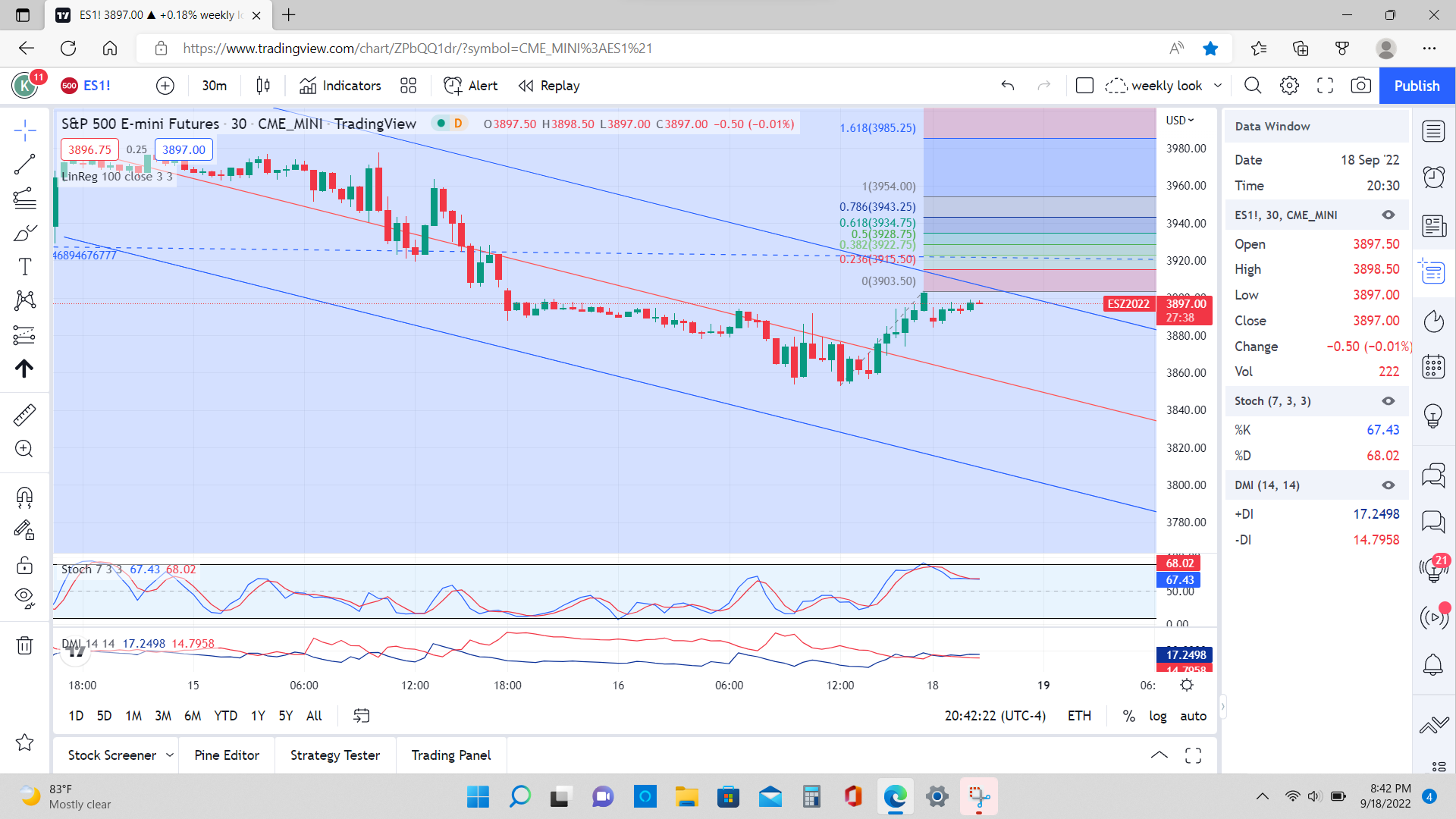 Good morning. The 30 min buy was reversed of course, and the red
DM
stayed below 20 which is where reversals happen. So far we have gone below the 3870 area which opens up 3835 or lower. I still think a temporary short term rally may be in the near future, but make no mistake, this is a very bearish market in a seasonally negative 2 week period. iI will continue to sell any rallies
It may be noteworthy that we have made a new low ( 3846) which i think somewhat negates the daily bullish hammer, but the high volumne spike Friday remains an influence.
Nice rally from the overnight low, as predicted. it should carry into the 3900`s later , but it has to get past the first fib at 3889.75 first. Then 3906 and 3915.50 could be next .
The black moving avg of the cumulative
ticks
has finally crossed above zero and if it can hold there it would be an indication of higher prices today/ Currently im long from 3875 hoping for 3903-7 to exit. If
ticks
cant hold near or above zero, the rally could be close to over
Ticks
are still well above zero but may be getting ready to curl over.. Gettin a little nervous going countertrend against the seasonals. Since imlong 2 im going to bail one one of them for a nice profit and hold the other for 3903, in front of the next battle ground. Breakeven stop now.