ES 10-18-22
well it appears they want to close the
opening gap
, at least thats what it looks like
stopped out and now break even for the day. trying here
Ehe
gap
fill wasof course 3689.73 on the spx cash index.. my fill was 12 points higher on the es to allow for the normal premium and my fill was 3701 50.
Looking for a 3721 exit if i can get it...
ok, there we go! Im not keeping a runner cause i have to leave shortly for a while, but that is probably going to turn out to be the better play.
Thats puts me up for the day (including one good scalp on
globex
) .. Heres why
Click image for original size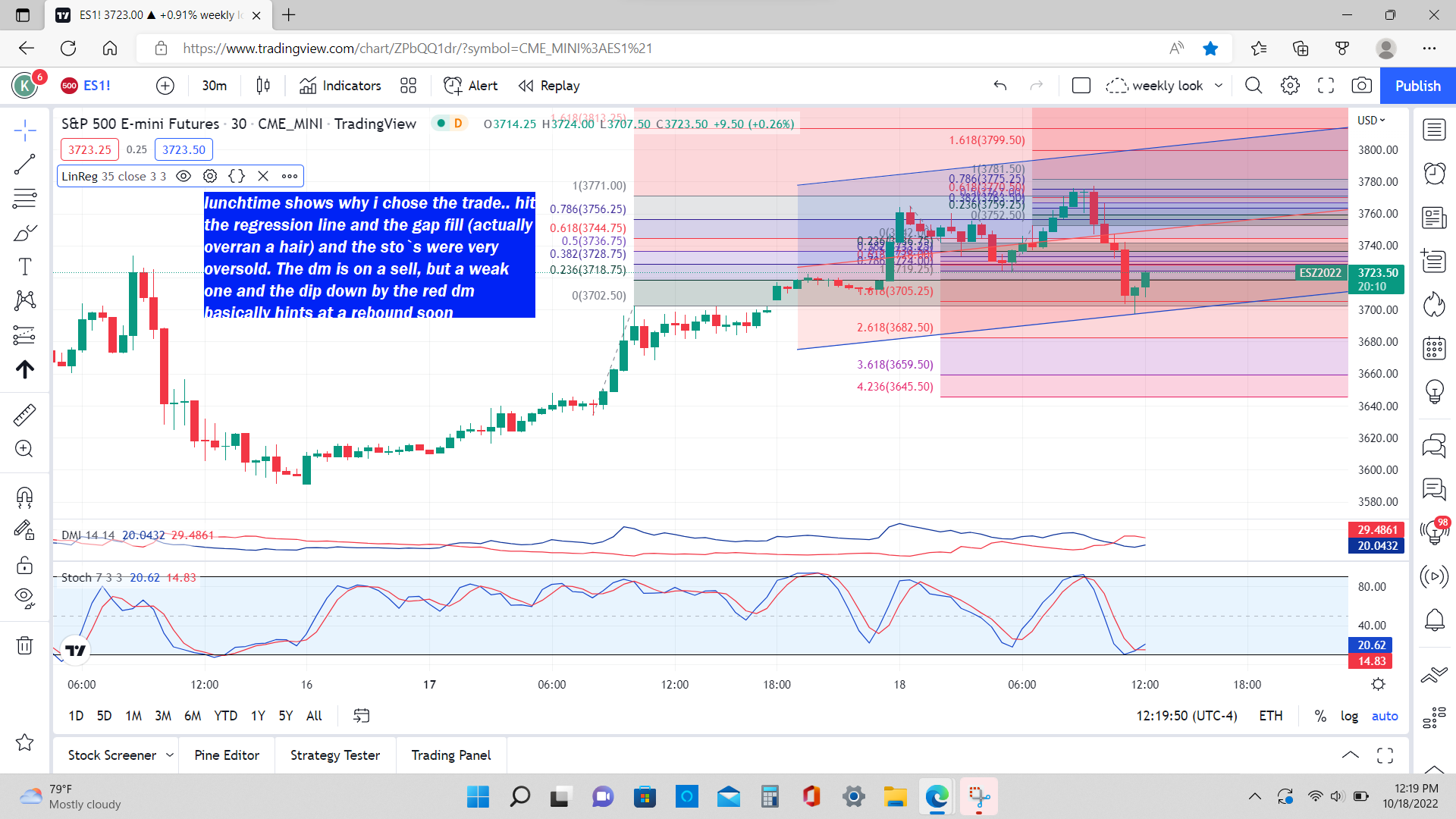 i really wish i had a runner! Gotta go...C Ya!