ES 12-28-22
wow, i was gonna bail early since that would put me up on the day but
ticks
are plunging toward zero and were not to far from a 5 min sell signal so i`ll wait for a bit here
Ticks
avg just went below zero ...wow! No reaction yet in price, but i think there will be. i will exit around 3825-27 if i can
And there it is..
ticks
are now mius 400! Quite the turnaround and the sell signal (5 min) is being given on this bar.Finally caught a break.
I think traders should cover there shorts here as
ticks
may be turning up from minus 400
Click image for original size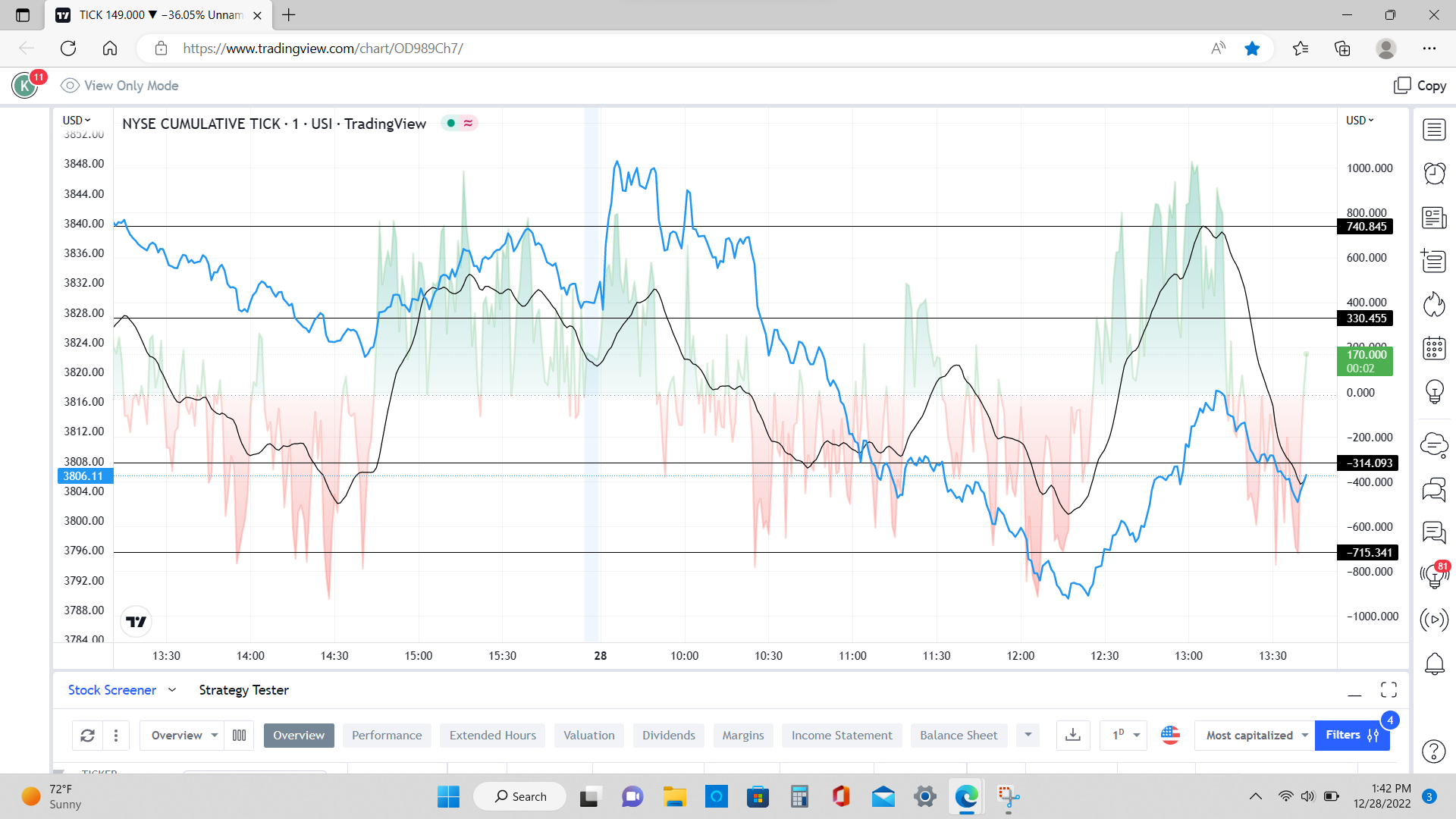 I exited at 3827 for 12 points on each(had 2 contracts) but i was down 10 so im up 14 on the day .