ES 1-4-22
Jeffrey A. Hirsch
@AlmanacTrader
·
1h
January Weaker Last 21 Years. January has started out positive all logging gains in the first half of the month, but weakness then creeps in. From around the seventh trading day to the end of the month declines have prevailed over the last 21 years.
Click image for original size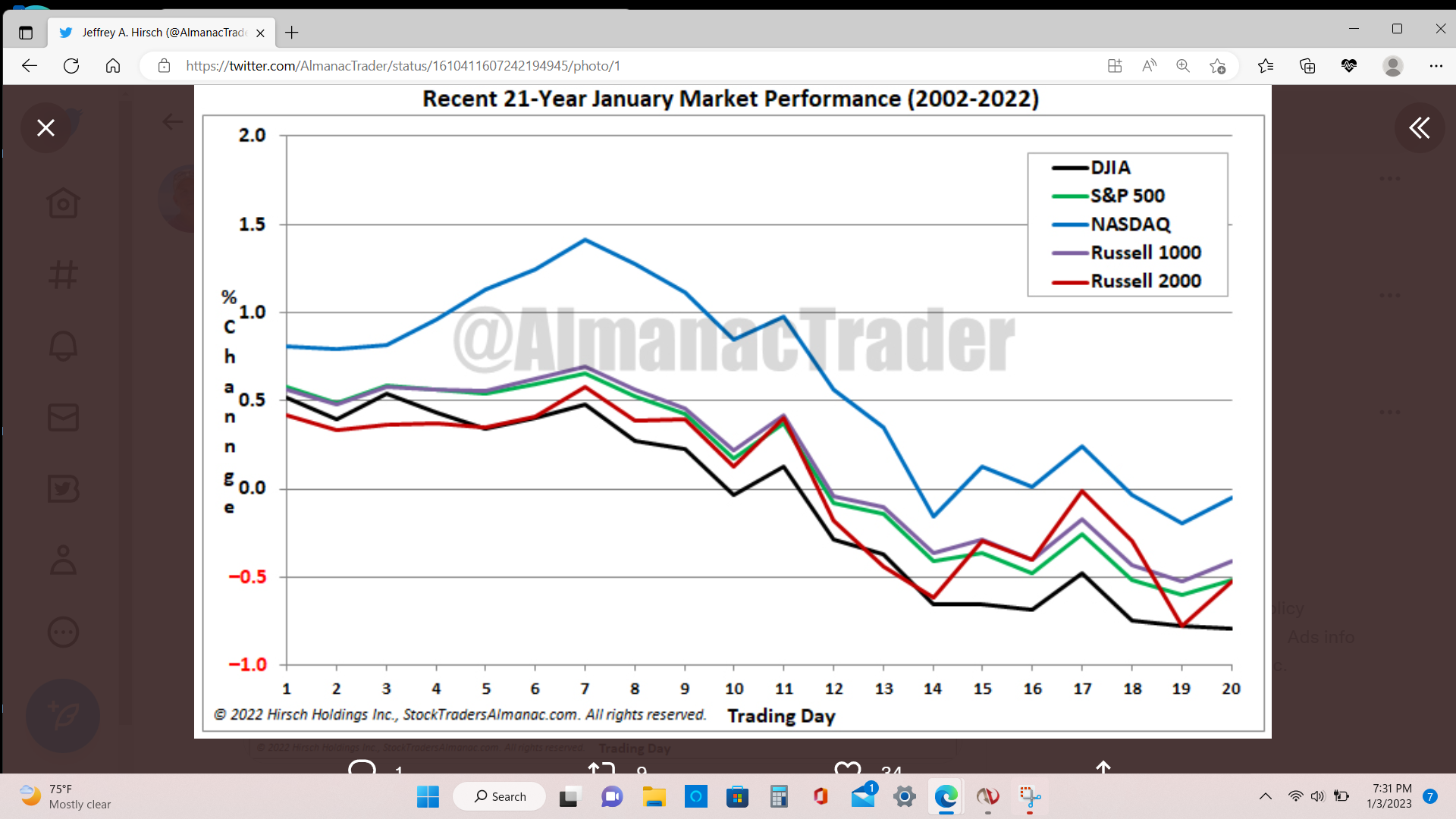 Ticks
are positive around plus600 to start the day. Fresh buy signals too,but i havent seen much oppurtunity so far. 3837 might be a buy scalp i`ll probably take on boredom
oops! Meant 3857 ,not 3837
ugh! stopped for a loss of 10 points. buying now cause the
opening gap
was just filled on the cash index
Im probably toast here but if they give it i`ll exit both at 3857
ok, back on track now.. Exited both at 3857 for plus 13 (x2 ) on the trade, now up a whopping 6 points on the day. The reason i chose not to keep a runner is cause in this range bound mish mash environment its harder to decipher direction, at least for me.
Ticks
have climbed up to plus 600! So i should have kept a runner. They probably want new daily highs