ES 1-23-23
out the runner at 4050. plus 26 on the trade.. im tempted to sell up here as we have already fullfilled the daily range and then some.
What would be your target for selling. 44?
Ace, sorry im so late responding... 4044 is where i took profits on my long, and then again at 4050. However to sell i would have sold at the next resistance which i posted was the 4052-54 area.daily high is 4056 and change.
If you are inclined to be a buyer on this pullback, i might try 4016-18
Got it. I shorted from the supply area around 50 and took 5 pts at 45 where large buy volume was. Is this a pullback for next leg up or sellers are too strong and push the prices further today before close?
Click image for original size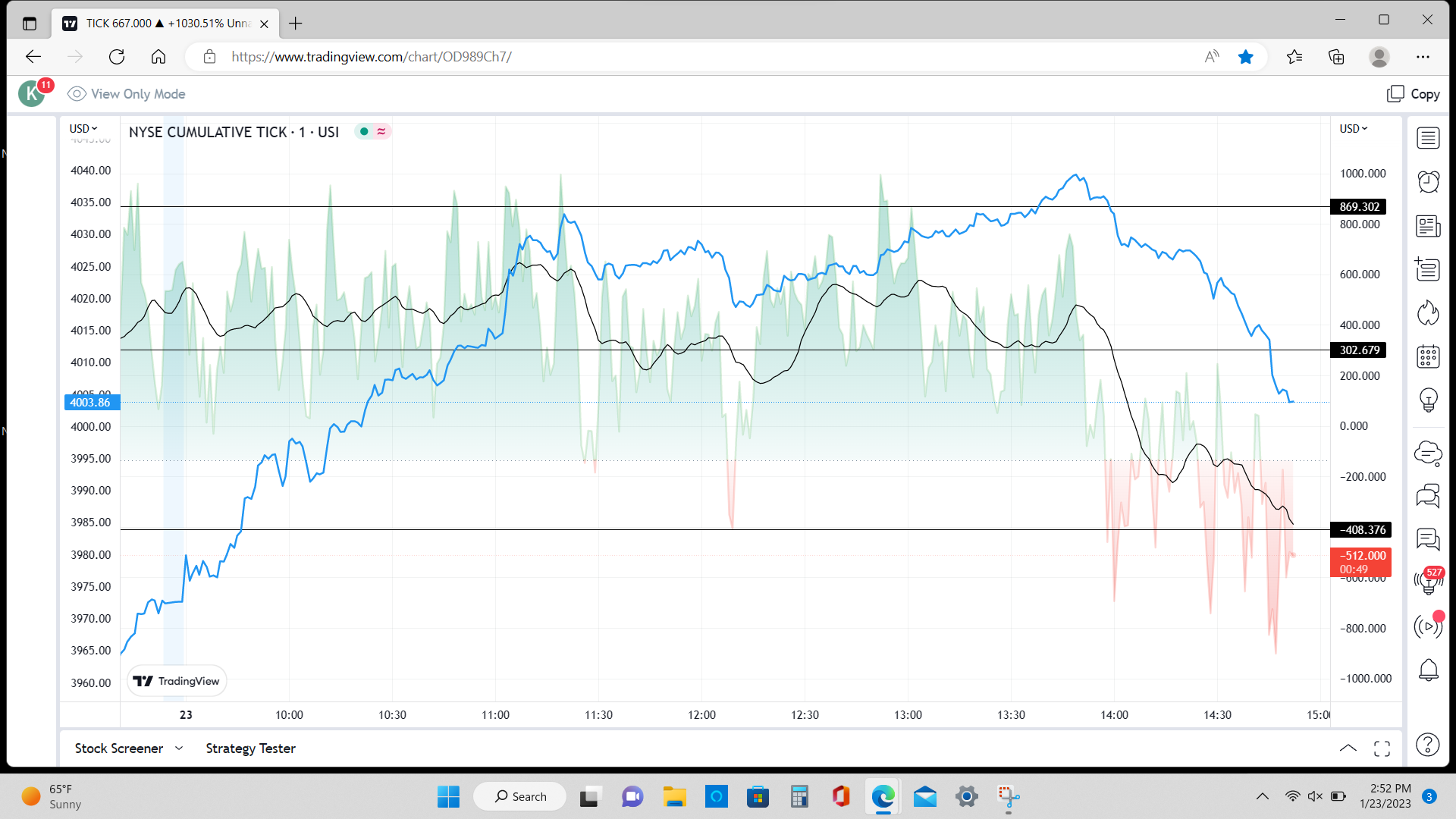 , i would guess we turn back up pretty soon.
ticks
avg as u can see is below zero, so dont go nuts but they do frequently turn around 400 (plus or minus) also at zreo 600 and 800. There is a fig at 4016.25.
heres the chart ,hope it helps. But if you do go long at 4016-18 be advised that a rebound , probably not new highs would be my forecast
I have sent an email to your address.