ES 1-25-23
We have already travelled the avg daily range so,im guessing the current low is within 10 points of being the daily low.. No guarantee's tho.
Ticks
are back to zero... if they stay above a bit the low might be in ,at least for a while.. im hoping for one more downdraft to -400 or so which would probably get me in but we`ll see
Click image for original size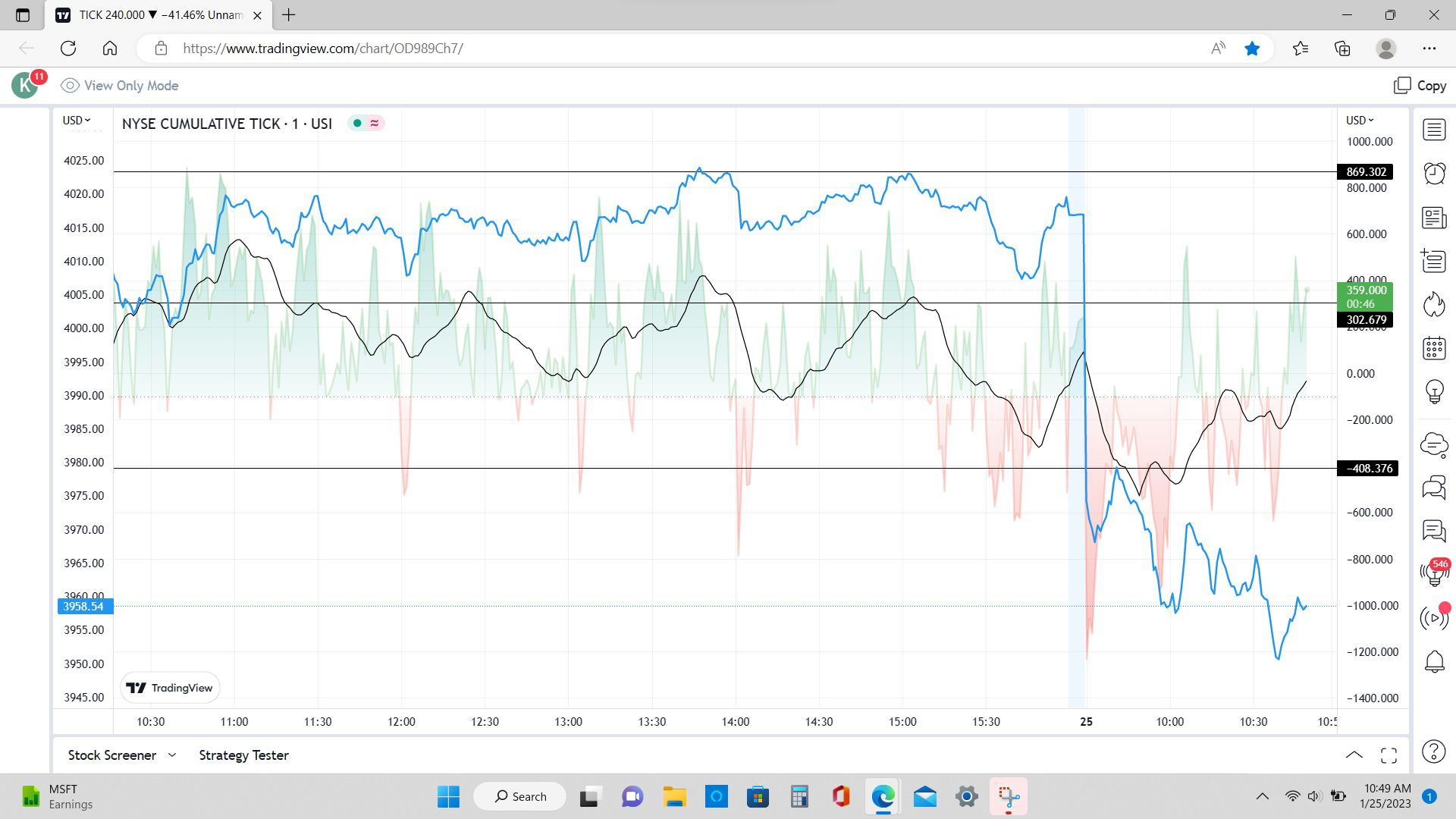 see the
ticks
trending up when prices (the blue line was still declining?
Positive divergence
? hope fully turning here at zero
That pisses me off, missing that trade by 9
ticks
.
Ticks
are now plus 300
Click image for original size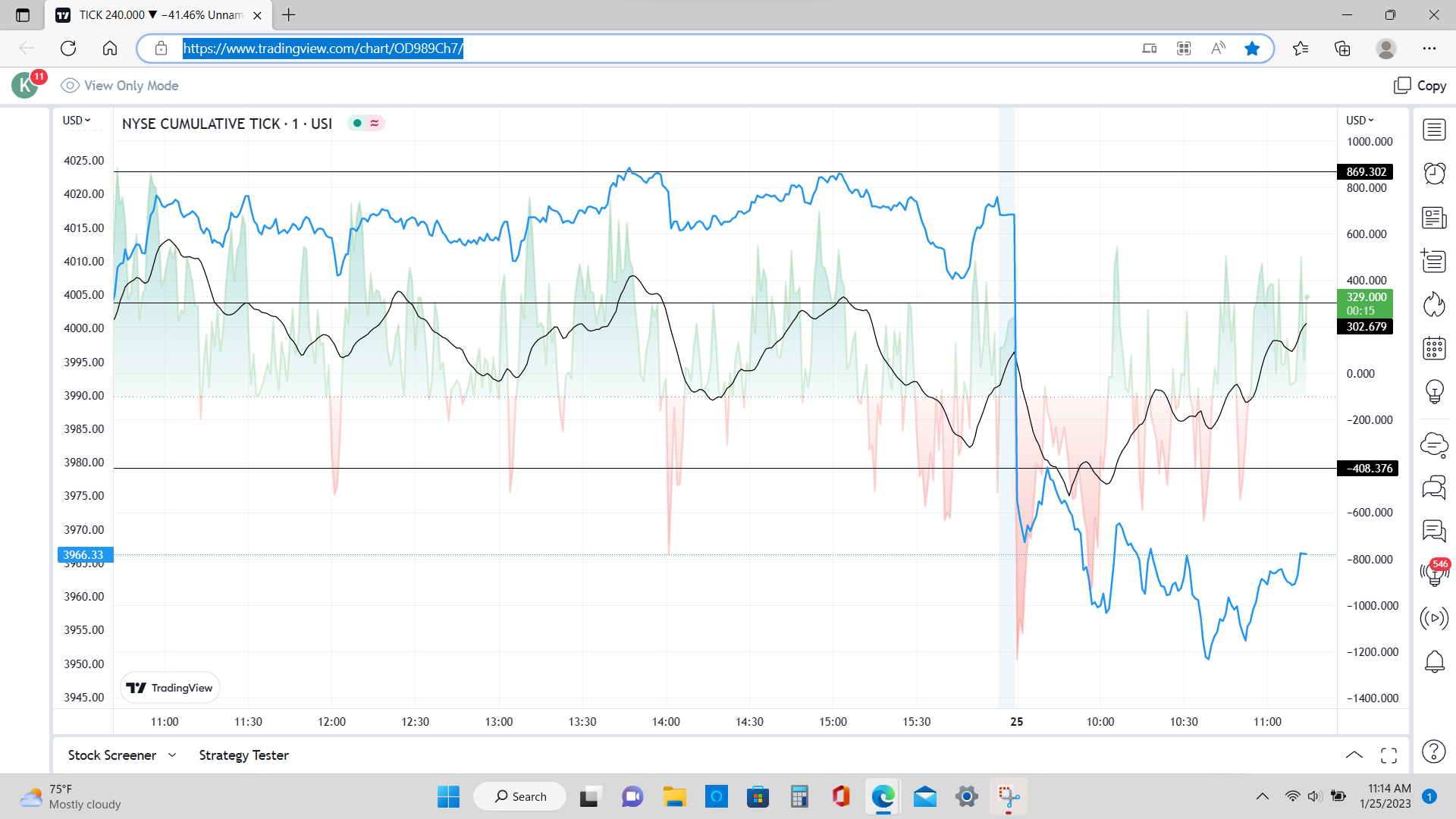 im toast... Discouraging day for me. I feel the analysis was good but my trading wasnt... watching
Thats a toppy looking candle on the 5 min chart
Just exited my short at 3995.
Ticks
around plus 400 are heading up again and just dont want to come down