ES 1-27-23
It looks like downside support for
globex
might be 4052 and eventually 4037, if they choose to follow the same pattern and push it further.
I had an awesome day yesterday so im taking the day off, sort of. Im casually watching but probably wont trade very much.
Ticks
are starting off positive as usual and the assault on 4100 has begun.
ticks
have bounced off zero.....
Click image for original size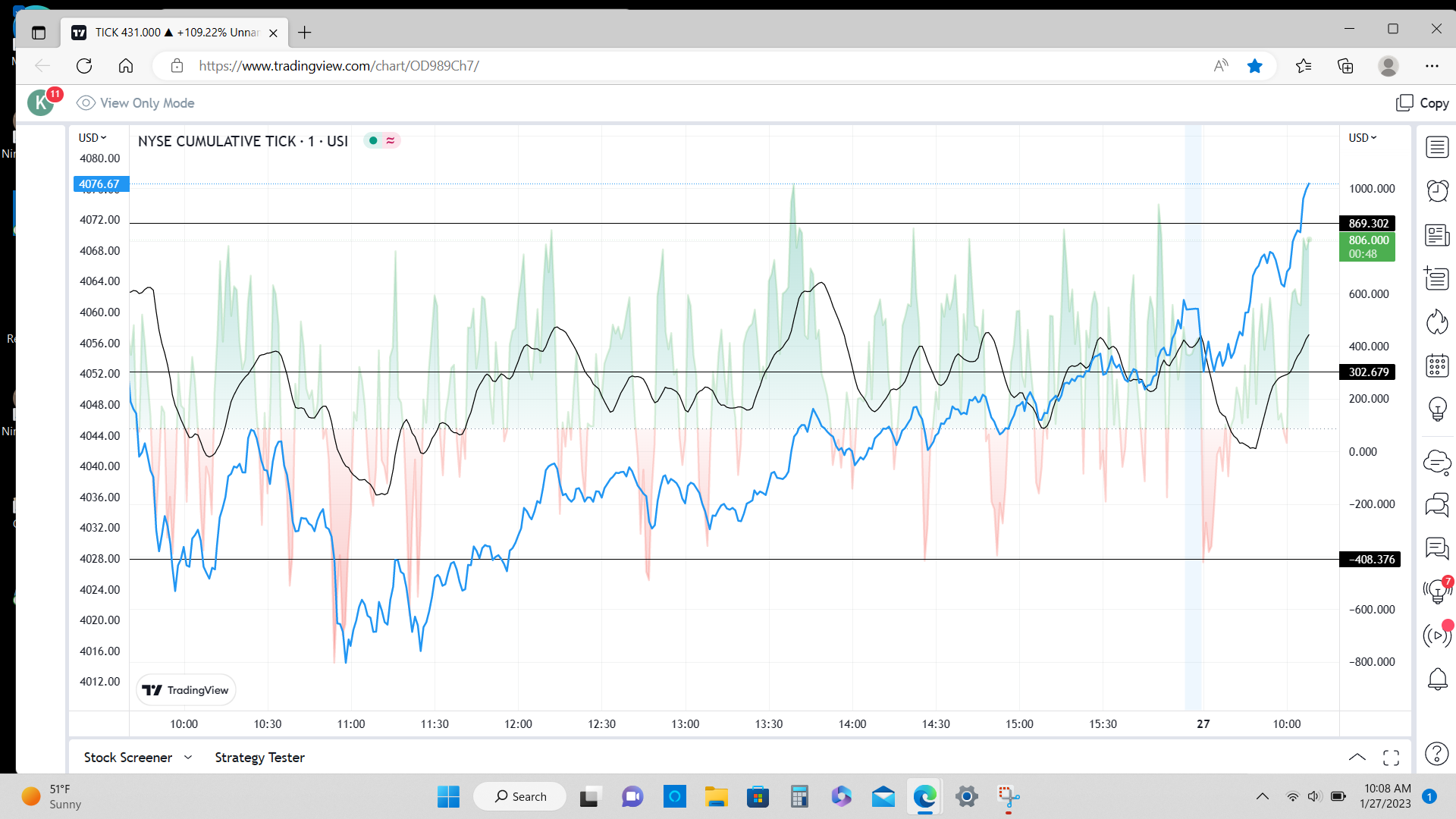 Early indications in my work hint that they want 4112 today
just bailed at 4080... loss of 2. Im too early
im gonna buy 4072 if it goes there
well i was early all right! lol