ES 2-23-23
Today is an important day. I have today as a cycle low and its the worst performance day ,historically, of the month. But with a fresh sell signal on the daily this might not mattter very much. It is possible that we just saw the decline low a day early, but i rate this as a lower odds outcome . The rally today (if we get one! ) will likely fail,imho.
Click image for original size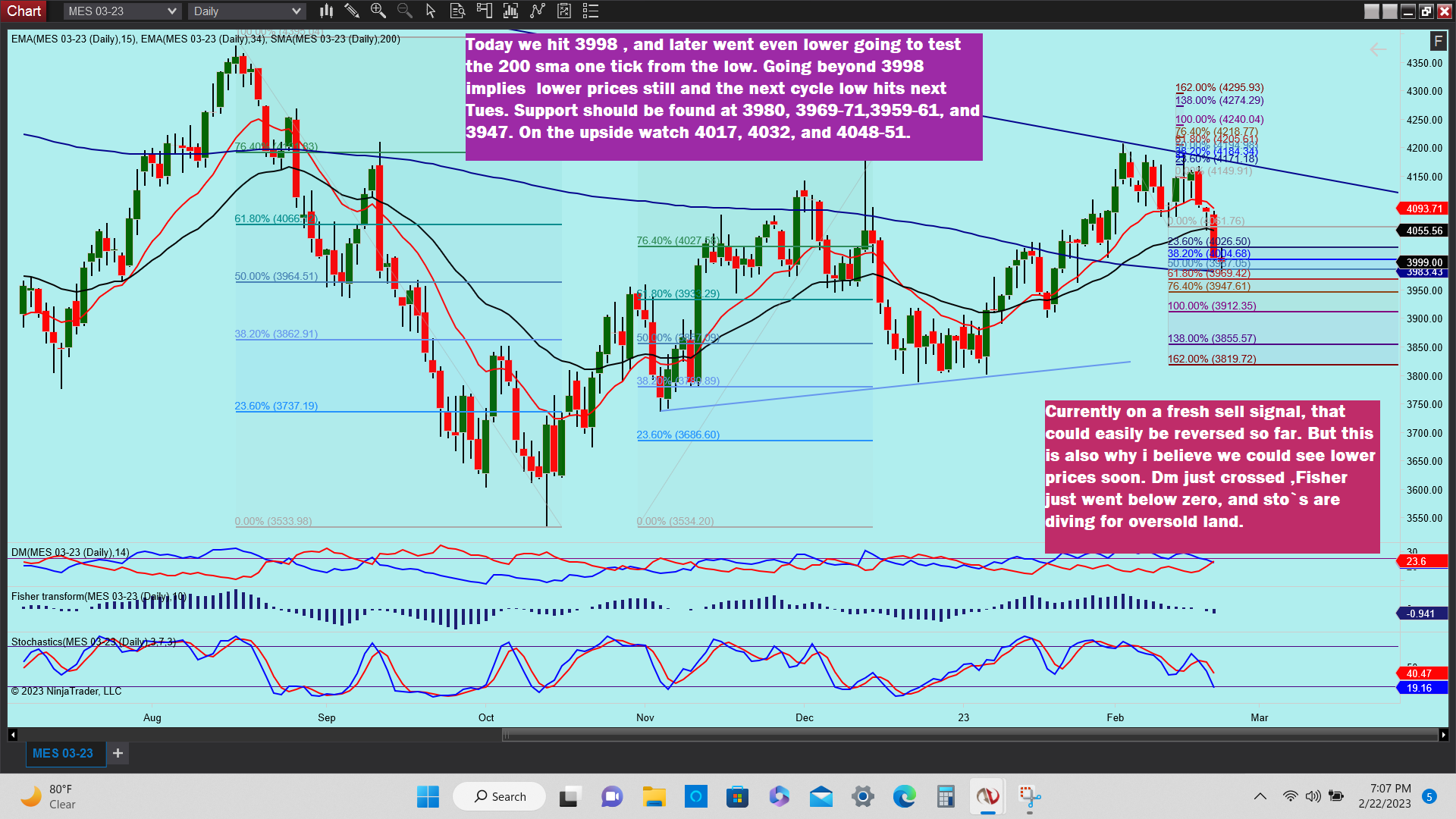 i will take one off at 3979 and hold a runner for 3973
It certainly appears the low for now is in....
It also looks like they`re shooting for around 4019-20, after a possible pause at 4013-15.. we`ll see....
Trying to sell 4024.50....
Short a couple . Too late in the day for a big gain ,but i`ll try to get a couple handles
Just jumped ship at breakeven.. its just too late now