ES 3-27-23
The market has been in sideways mish mash mode recently, and really since atleast Nov22. This is a reflection of indecision as the market waits for the `holy grail` of a fed pivot. Alot of big money keeps ho;lding it up so far/ Some very smart managers on thr oyher hand are very short and getting squeezed. Theyre getting scared and keep saying the crash is right around the corner! On the big picture for the year, i believe this large mish mash continues much of this year.
Click image for original size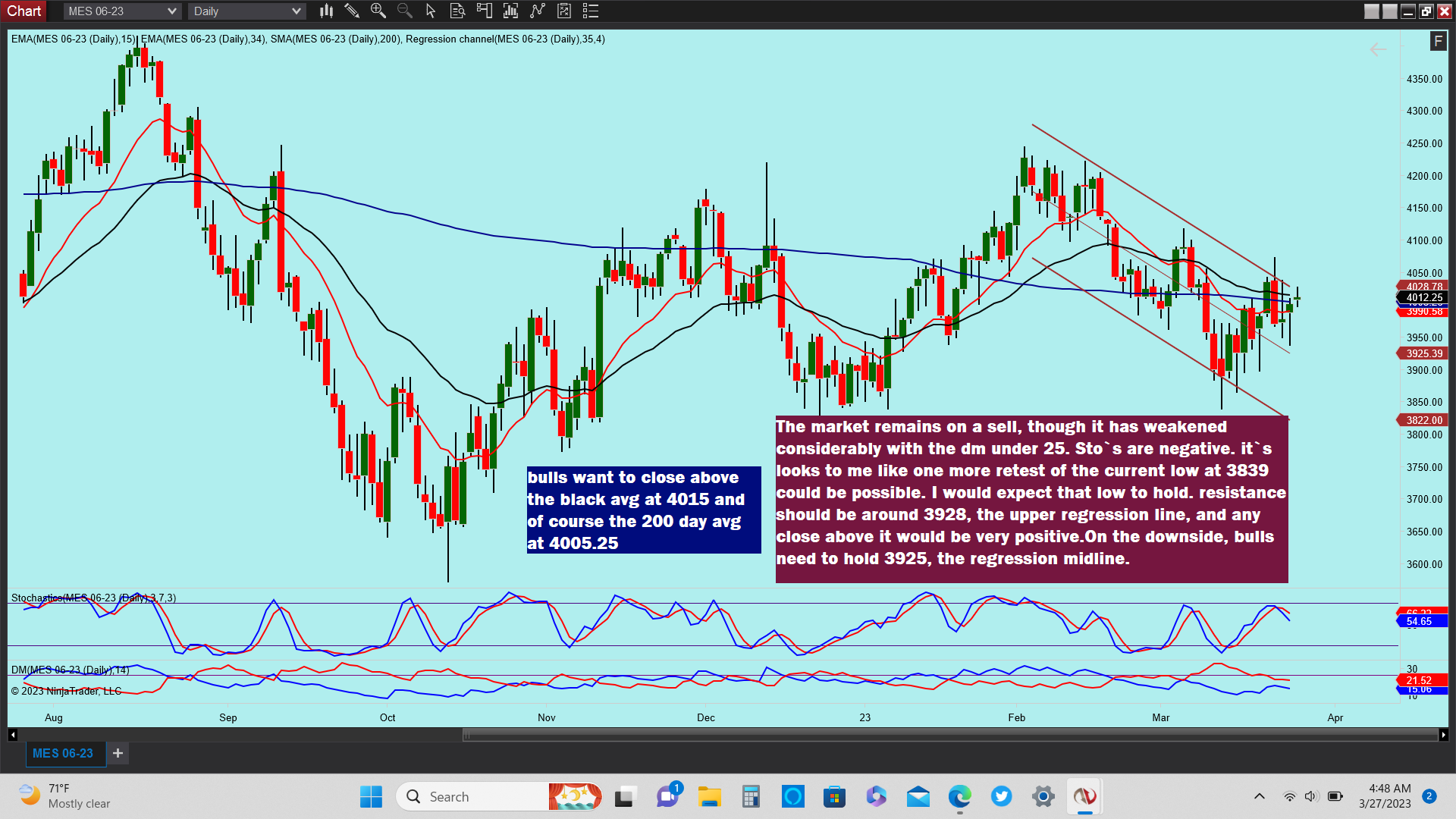 I will try for an exit at 4013 for both if i dont get smashed first!
ok, out of both longs at 4013.. plus 12 on each. Now up 44 on the day.. Now it will mish mash for a bit and then we`ll see what the afternoon brings.
finally, the 5 min chart just went to a buy signal... first time today!
Have to leave early, hope the posts were helpful... sure dont get any votes!
They certainly are kools. I haven't been trading much lately due to work but I come here just to see if you have posted. Thanks for sharing your perspective and market analysis.

Also, I did send you an email a while back but You weren't that active in here for last few weeks. I hope everything is well with you.
going to try a buy scalp at 4106.50