ES 4-13-23
Click image for original size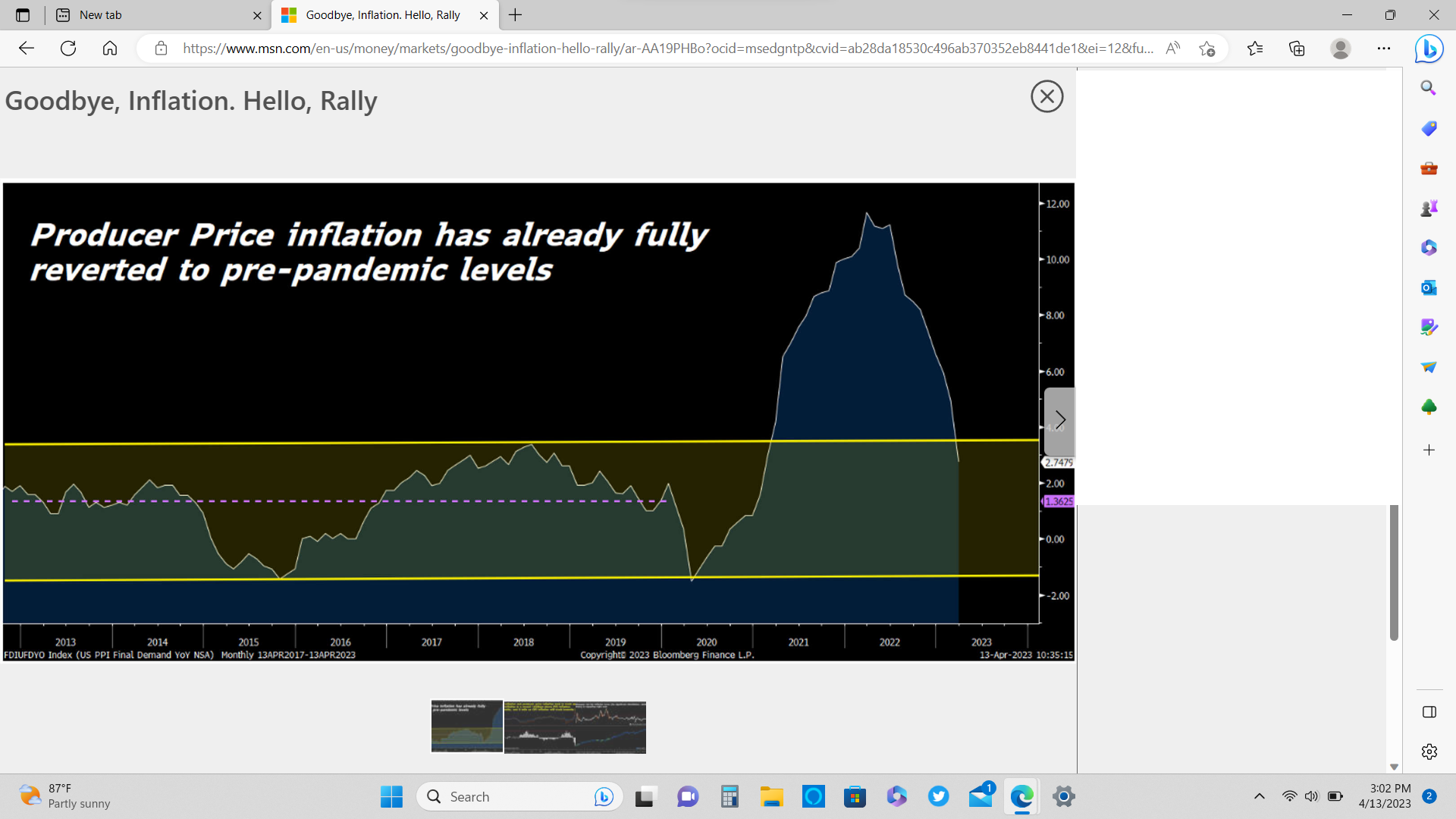 Inflation is coming down at a record pace . If it continues we could be back to 2% by June!
Some good selling here . Might be my only chance to get out at breakeven....
Yeah. its just too late in the day for me...exiting here at 4171.50...no harm no foul up around 34 today so its all good! Good luck traders!
Just went long here.. cant afford to miss it.Going long from 4153.25, chasing because the 4151 target was hit...
Im long a couple at 4153.25 with a 7 point stop
Stopped for a 7 point loss on each.. up on the day still tho