ES 8-21-08
That is no bull 4th wave. I think it's the 5th wave of the bear hell-bent on reaching 54, and winning it. The bull baseline is toast, but they began to form another. I want to see the action at 68 before I make a decision. If 68 is lost there's nothing in the way of bears. In fact I do believe this 5th wave is trying to throw-over 57, its own channel. If so a measured .618 correction of the entire run to 1243 seems likely. Which at the end of it will either be the beginning of a bonifide bull 3rd impulse to correct 1441 or the continuation of the bear market.
Click image for original size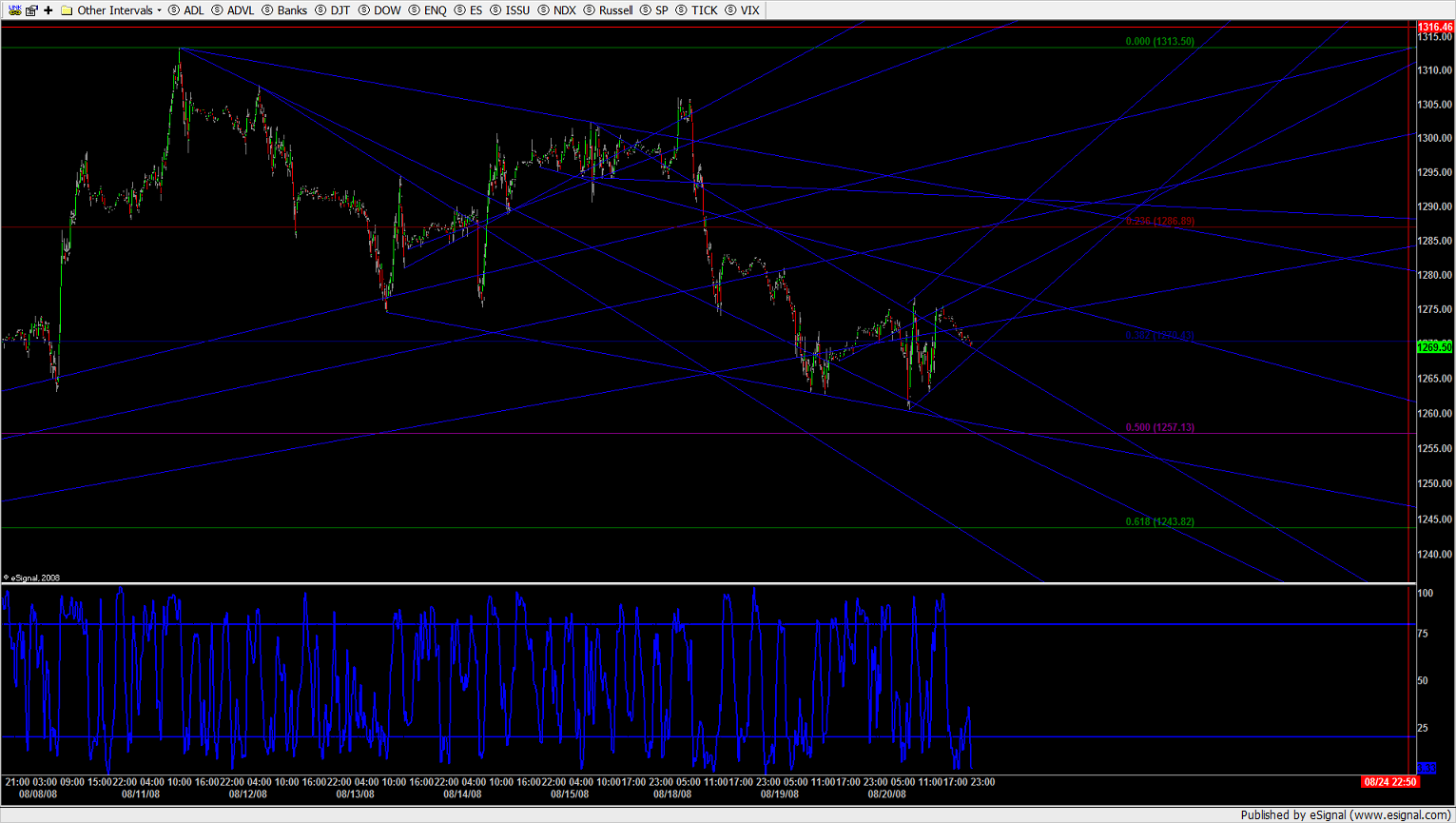 Thanks, Kool. Glad I'm not the only night bird here.
There wasn't much time that had passed after the close that it ended, and I do believe the pullback ended. Despite the support at the mean as well as channel support and a bounce at the 50 fib, thing is I cleaned up my channel chart, switched to the 60 and a whole other scenario enters the picture. It's now obvious that from 1313.50 to here was an irregular
ABC
correction off of five completed waves, that this is in essence the 3rd wave of the 1st bull impulse dodging channels and today's session should displace the fear and uncertainty of traders and investors alike. I'm long GTC 74. By Tuesday's open we should be rolln'. We're near out of it now riding the bull baseline about to pop up. Have a look at my 60, Kool. I'm so much of a bear that I risk life and limb scalping against bull trains! ha I don't get long unless I see smart money liking the fundamentals. I wont go as far as to say there's a bottom down there yet, but we're looking like we're correcting 1441 after all.
Click image for original size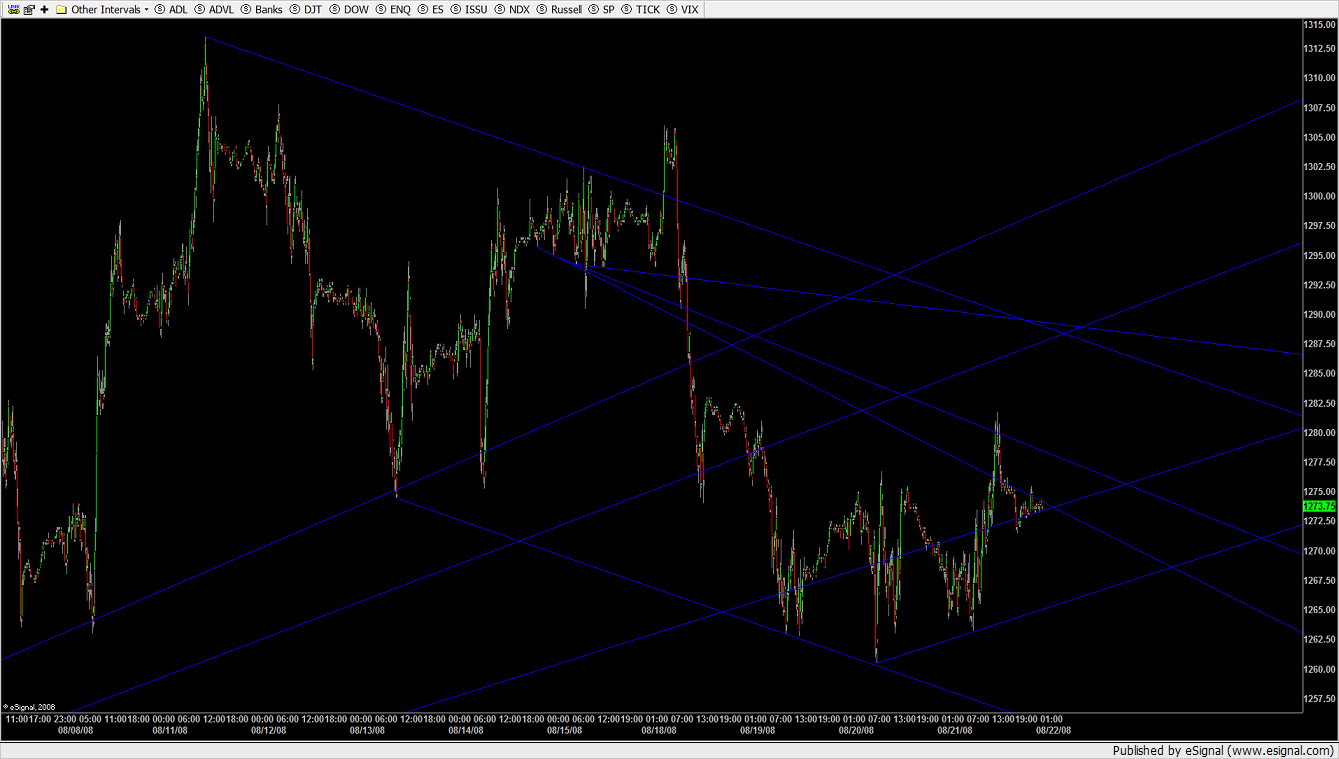 Thanks RED..you are on top of it........we have some single near 90 too....93.75 is last months high so that is a good zone up top,,,,,
quote:

---

Originally posted by redsixspeed



quote:

---

Originally posted by BruceM

don't like the shorts up here today..all markets above high volume bars....no trade under first minute lows today so that is first sign for me that two sided traded is not happening as much as it should.....trying to fiqure out when they will get 82 area


---



Bruce; We have an untested value area above us @ 80.25 to 1302.75
& naked POC @ 1293.25 correct or am I behind the ?


---