Daily Market Profiles on ES
Daily Market Profiles on ES
Click image for original size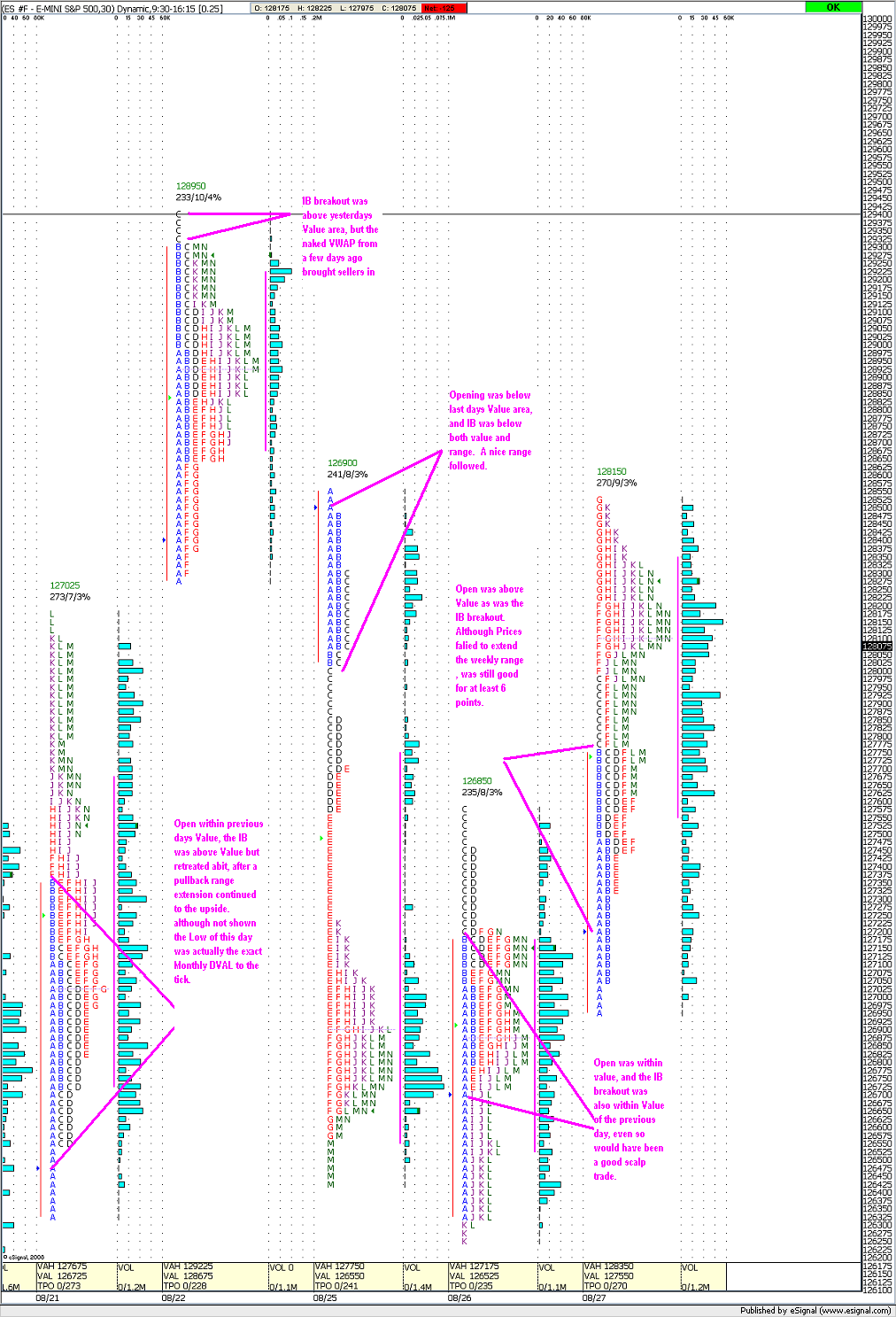 8/21 low was exact
tick
of monthly
DVAL
8/22 High was 2 points within the monthly
DVAH
8/23 Low was exact
tick
of the monthly
DVAL
8/26 Low was 5
ticks
below monthly
DVAL
Sooo are we going to make it back to 94 before the end of the month???
Ok Joe so if we are to put this in terms that non
Mp
profile folks can use would this be a fair summary...
The setup for a short trade:
1) We open above yesterdays
VA high
and trade down through that high in the first hour
2) It is then ok to trade in the direction of the first hour break out down for the current day
Alright Joe,,,I'm not a very precise writer at times so perhaps you can clean that up for me...
That is just as I would have put it. I like to see a first hour penetration of any major
S/R
areas not just the
MP
VA
. A good example is 9/04 when in the first hour we broke that critical 61-64 area pulled back a bit then busted through it at 10:00 or "C" a massive 15 point spike followed with little pull back, because the support had been validated in the first hour.