Globex 12-9-08
Look what we get to start off with boys! This is a Bullish Gartley...targets are in chart...stop is below "D" once it triggers with higher high or wide range bar
Click image for original size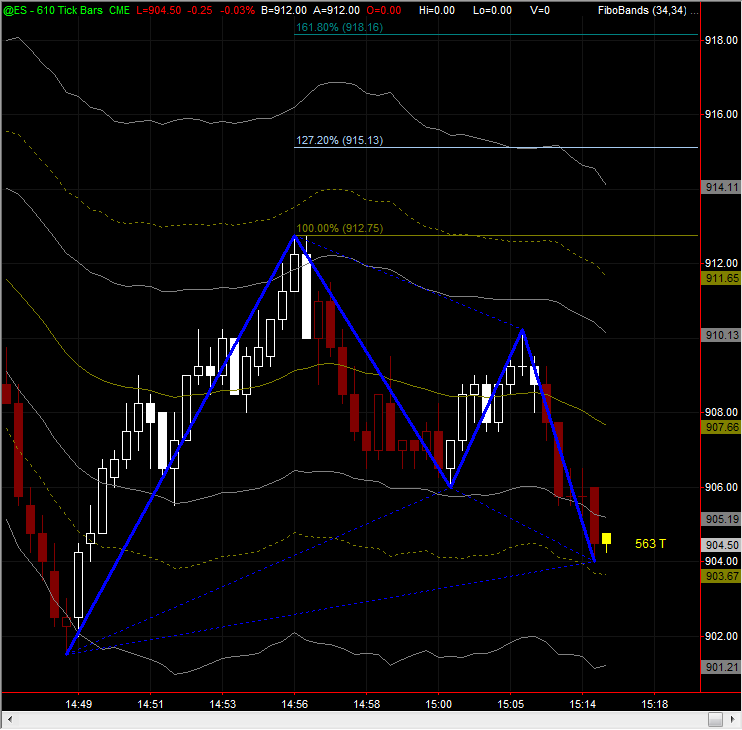 this pause is the 15 min avg, but that 15 min bar at 919.25(low of 910.25)is very clear of what they
[email protected]
!
yep- they are on you KOOL- The FEDS wil soon come knocking saying you are the one sending the market down :)
I trade 2
S&P
position systems that I use to trade the
SDS
and
SSO
. One is based on the
VIX
and the other is based on an inverted and normalized
TRIN
. Both systems have 70-75% winning trades. Both systems went short on the close today. Their average trade duration is 2-5 days. Average trade for each is 2-5% however the last time they went short together was Nov 5 and they picked up 20% in 2 days trading the
SDS
.