ES 1-07-09
quote:

---

Originally posted by VOwater

PWD what does your BAV look like?


---
Bigs are the white line and the scale for them and smalls (brown line) is the same. It is a rout.
Click image for original size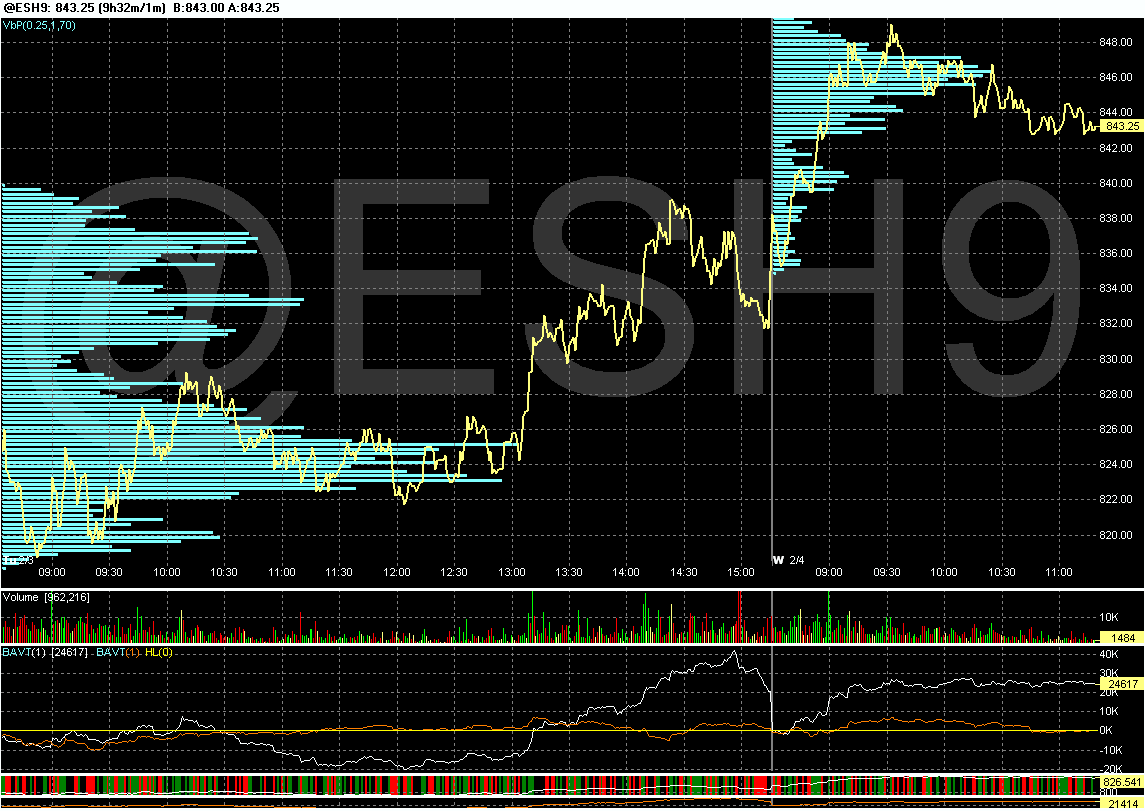 good fortune the balance of the day to all. I need to go now and run errands. FWIW, 902.0 is -100%
IB
extension and there are singles 886.5-892. Also sq 9 @ 901.
quote:

---

Originally posted by wsjalerts13

VO,

You rock in Harmonic Patterns! Keep up the good work..

WSJ.


---
wsj sometimes they fail...I only report what the chart says - trade at your own risk