Best Trade of The Week
This gets my vote for "Best Trade of The Week"...if you have any that you feel are worthy of this title - please share.














I noticed that I have an error on the date. I just kept moving it over as I didnt want to retype every time, therefore, the date never changes to the 30th when it should. I have already removed all the drawings from chart and am not going to go back and recreate (was a lot of work). Hope you understand.

To keep this real...I did not make this trade. What a shame as its over 50 handles. I have been watching the daily and noticed its been bully. Hope someone out there can lay claim to this trade.

I should also say that I would like to think that this is how I would have traded this per above, but I cant be for certain. Its a lot different being under the gun and having to make all these decisions than playing Monday morning quaterback as I have done. I am about 98% sure that I would have made it to EOD on the 29th, but who knows. It was at least a good exercise to analyze 2 days worth of action and potential decision making.

As stated at the top, perhaps someone has a trade that was dandy they would like to share...please feel free.
Excellent analysis ! This shows the power of the method in a strong trend. When we enter a new trade setup, we never know how far it will run. This is an excellent example of the trend running all the way to the 423.6% target.
When I enter an abc, my profit targets are the 161.8 and the 261.8%. When price touches the 161.8 I move my stop to breakeven. I think using the trailing stop
trend following
strategy you have outlined here I could continue the process to the higher targets, for me the next target would be the 333.0 %, then above that the 423.6%.
I also find it interesting to see the reactions at each target, and how the prior target acted as support to the subsequent corrective wave off the higher target.
Yes
PT
this does a great job of showing a powerful trend. It gave great clues early on for those watching (unlike me) like only retracing .382 and how the target levels held. This is also a great example of how important it is to have an understanding of the wave structures.
Unfortunately, I don't think I would be able to leave my stop at BE once price reaches the 161.8 (in this case thats almost 14 handles)...but I dont claim to be a great trader either, however, if I had put on some options for a little swing trade then the retraces dont have the same effect on me. In looking back at gold
PT
- why in the hell didnt we get long with that thrust off the 50sma back in mid Jan. almost a 100 handles ago?!!
Very nice
VO
, here's mine from Friday Jan 30, based off the
ABC
concept you shared.
Click image for original size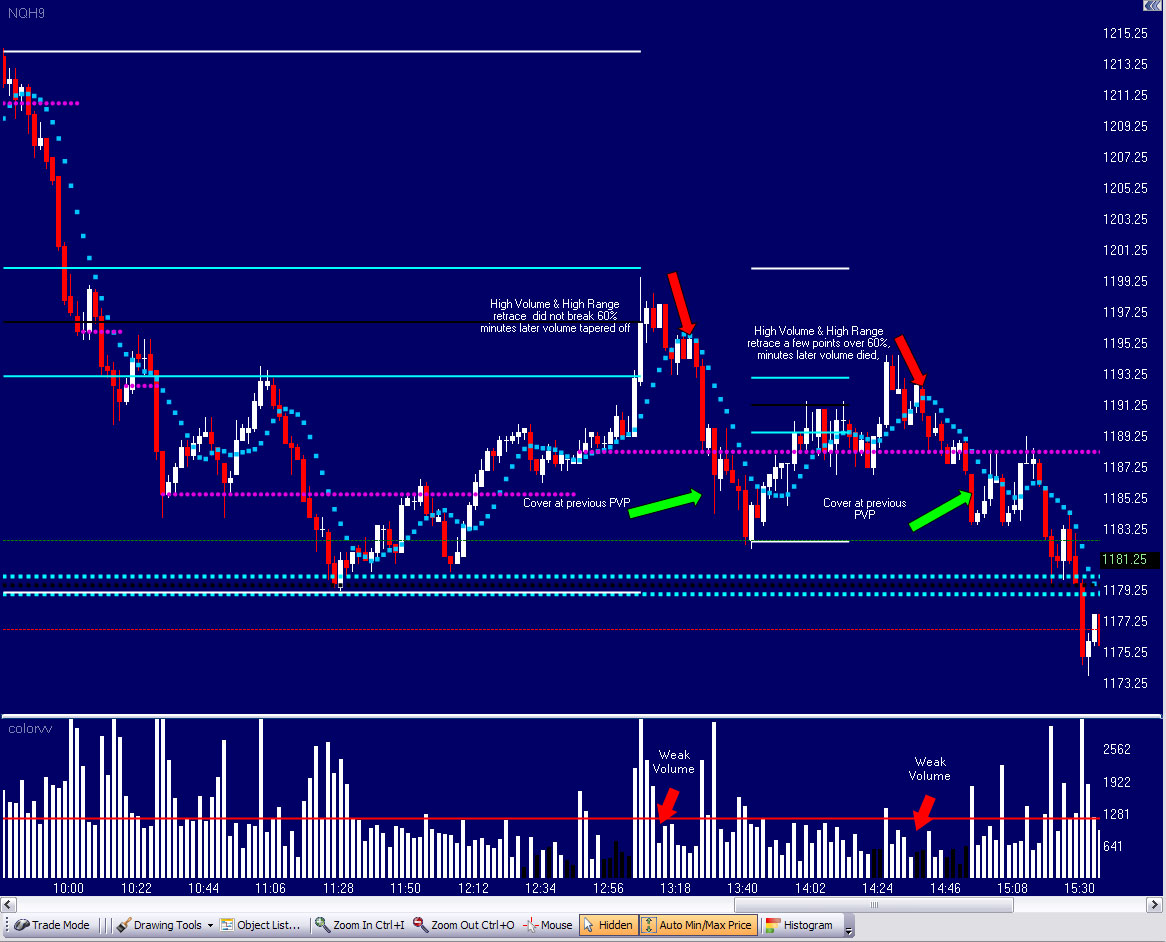 Great trade pops!...just so happens I was in same trade. My entry was 96 off a 144T. I peeled a few @ 94 and then was done at 90 - way to early, but 90 was 200% off the top and the 127.2% off the 2nd
ABC
. It appears as though you had a later entry but made a hell of a lot more than me. Congrats on a super trade(s) and thanks for sharing