Gold Analysis
Doing some analysis on Gold while I wait for
ES
to show its directional hand.
Click image for original size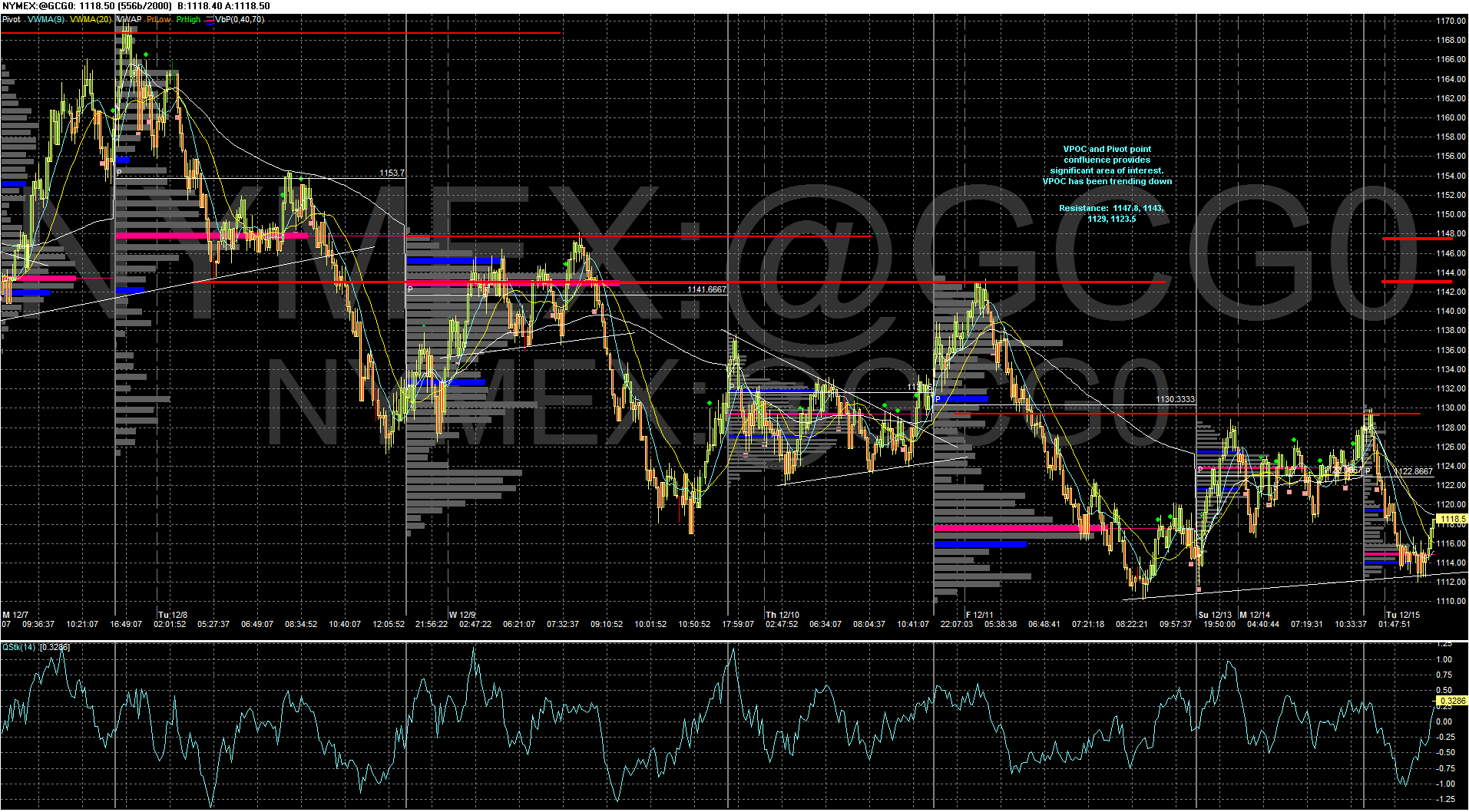 For the Gold market, i've noticed that prior
VPOC
's are reliable price targets.
For entry strategies, technical indicators or prior reaction areas are used to gauge mkt bias for entering long/short. For example, 1118.5 was an area of prior support, but not near any
VPOC
. And now Looks like 1118.5 is starting to become resistance.
Of course, just after i posted that, gold blows thru 1118.5 and 1123.5.
This retrace of the drop from 1130 to 1112 may or may not develop into something else, just have to wait and see.
Originally posted by BruceM

this looks like one of those bullish dragon patterns that folks love....

Hi Bruce,
Curious, what is the dragon pattern, and do you have any links that you can refer me to learn more about it?
Originally posted by koolblue

Now if that call aint worth a vote then i must be at the wrong forum!...LOL
Don't get disheartened by the lack of votes. Not many people have voting powers yet so it will be slow to get going.
My account is also under the same restrictions as everyone else. i.e. 20 votes per day and max of 1 up or down vote per post.