Gold Analysis
Doing some analysis on Gold while I wait for
ES
to show its directional hand.
Click image for original size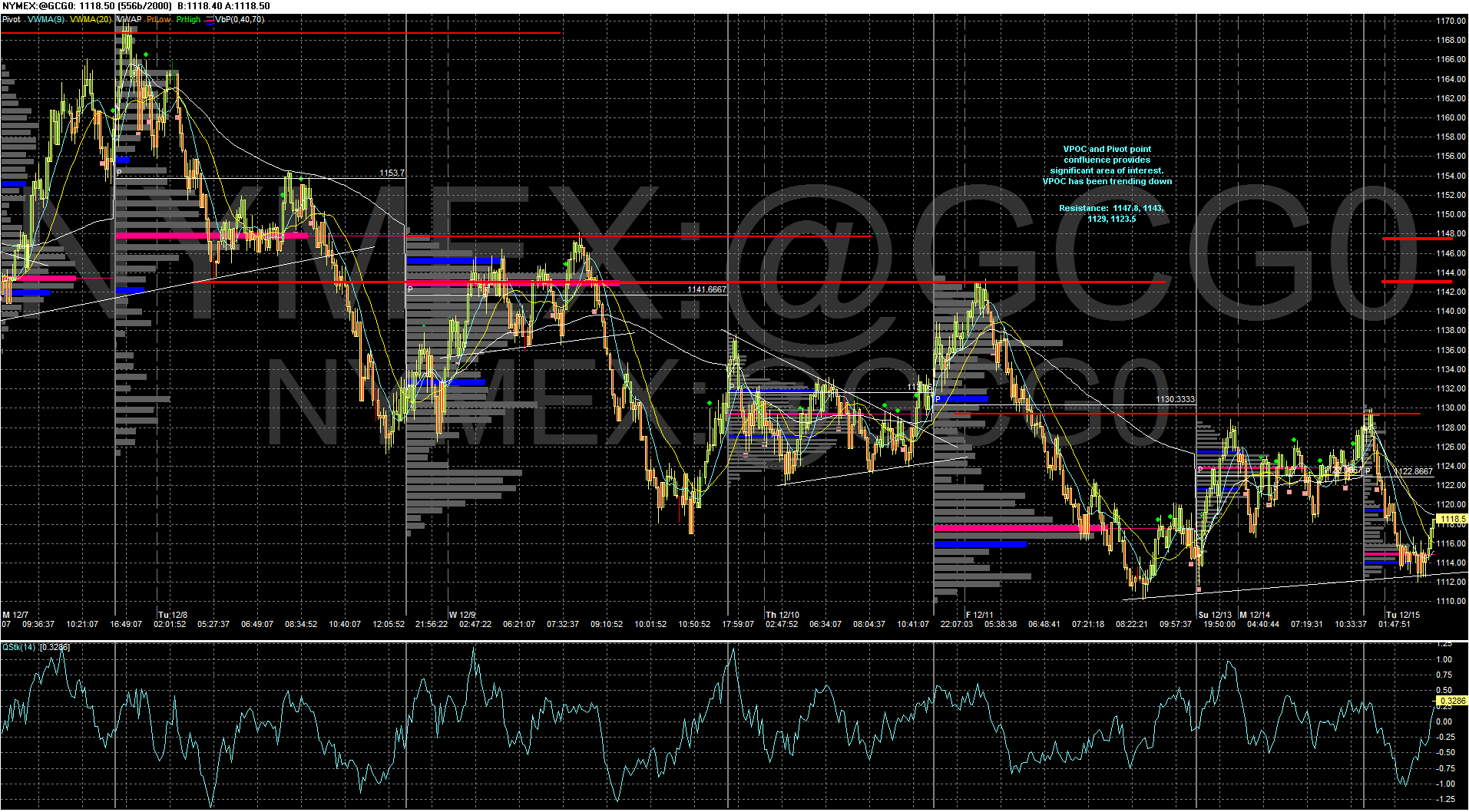 For the Gold market, i've noticed that prior
VPOC
's are reliable price targets.
For entry strategies, technical indicators or prior reaction areas are used to gauge mkt bias for entering long/short. For example, 1118.5 was an area of prior support, but not near any
VPOC
. And now Looks like 1118.5 is starting to become resistance.
Hi Bruce,
Nice, that 1128.5 level I mentioned may be the back of this dragon pattern!
KoolBlue,
I'd vote for your nice charts, but I don't have enough votes to give you a vote. How did you come up with 1135 anyways?
Are either of you going to trade the continuation?
Click image for original size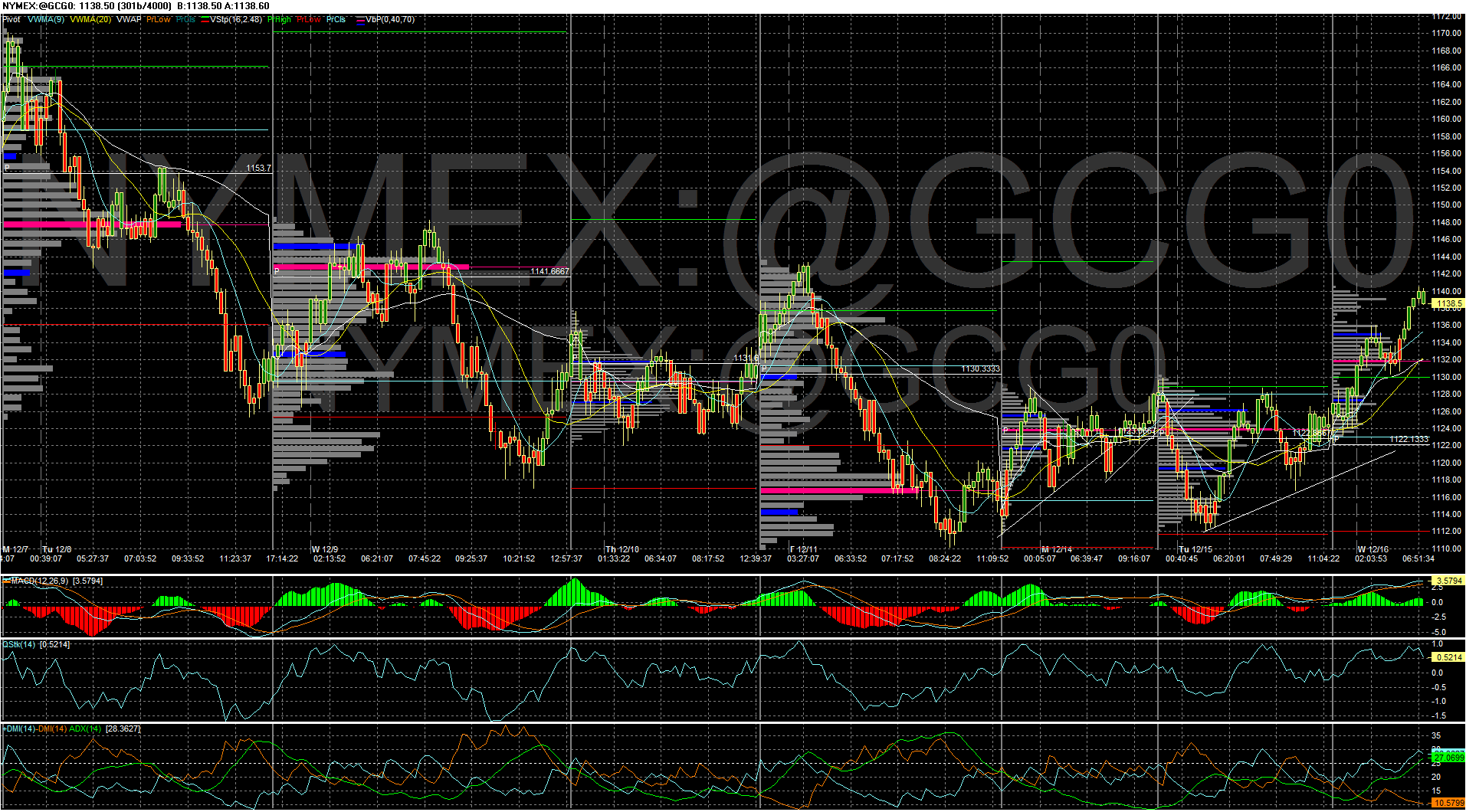 Phileo, Kools tools! The inital thrust off of a high or low ,using fib extensions! go back to to charts. The initial thrust off of 1110 told me we'd likely see 1135.2 or so . then later the initial thrust off of that secondary low around 1112.20 hints we could see 1139.50, and of course we just hit 1140. now i wonder if eventually we'll get up to that 1148 number?
1148 is possible, but i think gold wants to head down first before it heads back up.
1129 is key, otherwise the dragon pattern is broken.
Click image for original size