ES short term trading 4/16/ 10
ES short term trading 4/16/ 10
Remember friends, bull markets die hard, so please take my opinions for what they are... just opinions! Im not always right! Make your own decisions and use my work for guidelines only....
Click image for original size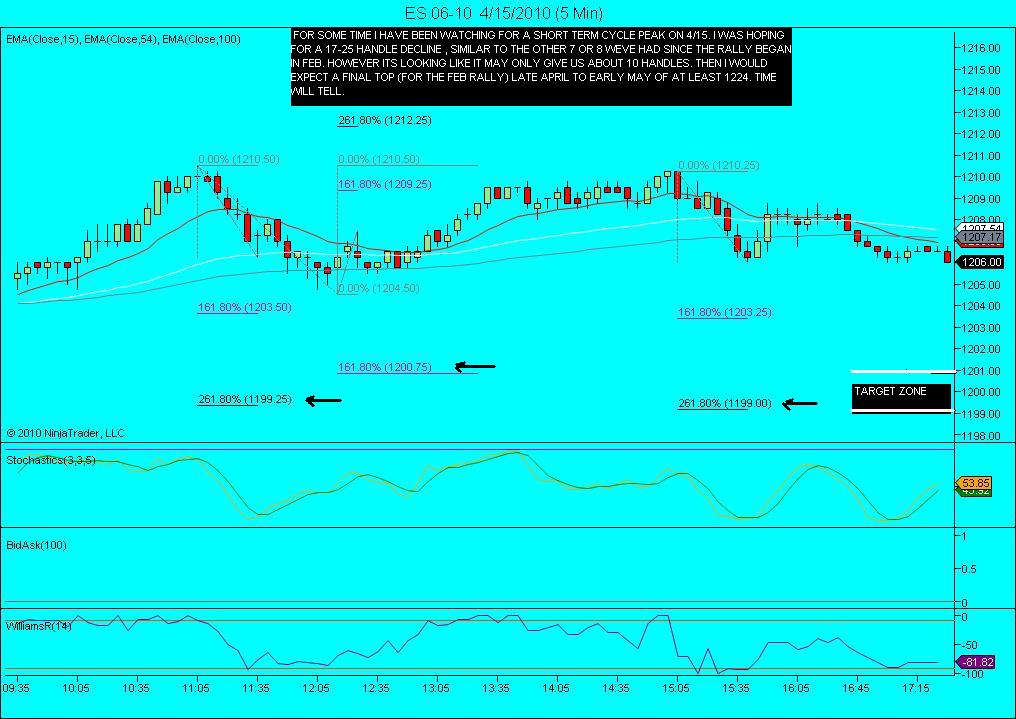 Good morning gang! i forgot to point out another thing to take note of. remember this chart? The last 12 launch was on March 31 at 1171. THE NEXT DATE IT IS DUE IS MONDAY April 19! More hints that this top may be very minor and not the big one every one expects... yet! LOL
Click image for original size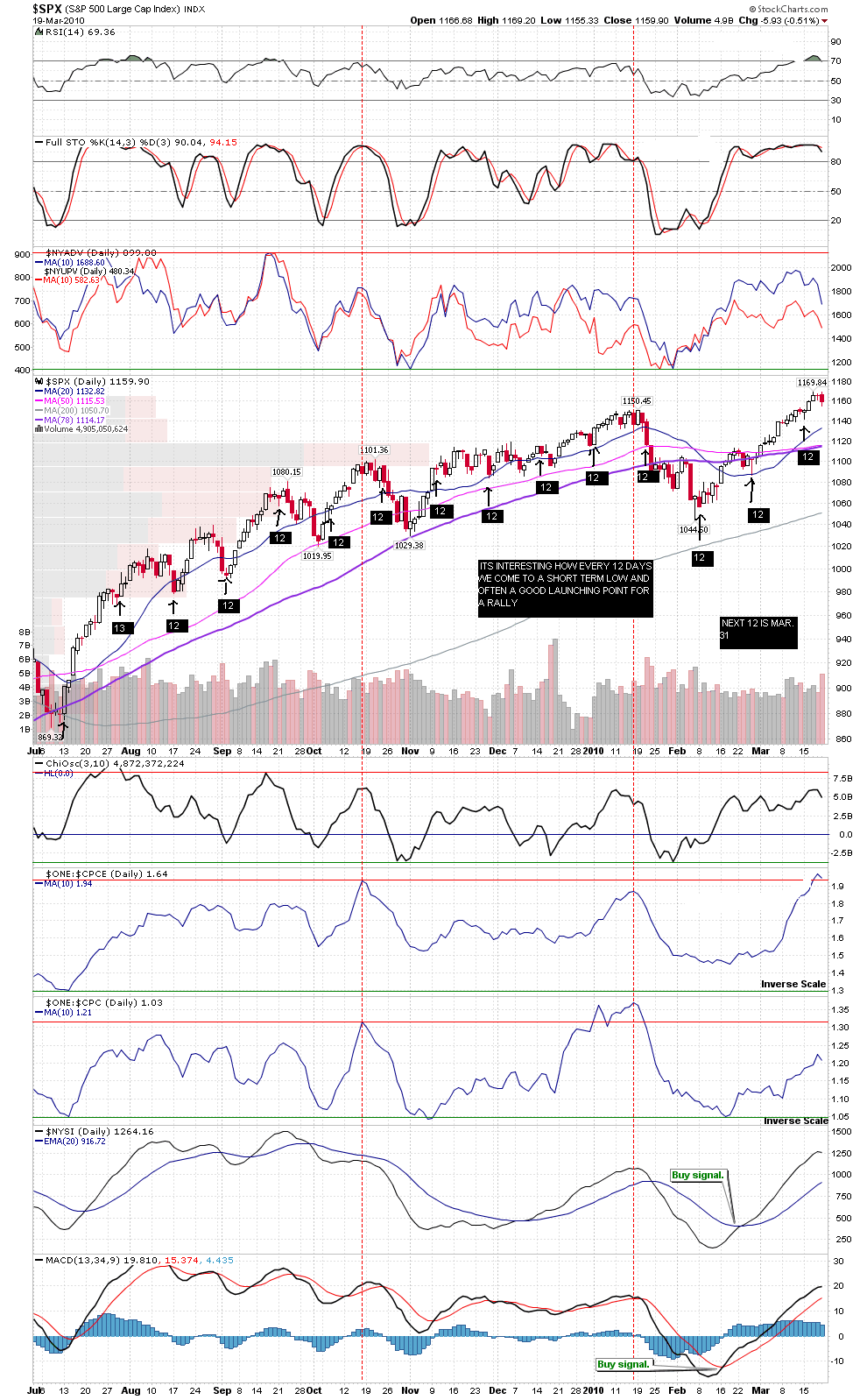 Hey Kool;

In your work have you noticed a certain day or days the market
likes to consolidate..
Morning Red! well, i really havent cause it seems like we consolidate much more than we ever trend. If you ever notice any interesting possible patterns, by all means, let us know!
Basically, to summarize, im looking for 1200 to just get cracked barely, and then higher . Worst case scenerio is we go all the way to the 'termination' ratio 4.236 from the initial move off of the 1210.50 high which was 1194.75 if memory serves. But , i'll likely scalp a buy at the 1199.50 area first since odds are it could be all we get. Upside target seems to be 1214-16 but not today... Monday.
Dam , the 1.618 at 1205.75 stopped it... sorry! Im hot to sell this pig just in case my previous analysis is correct!
Originally posted by koolblue

Now remember , i think it was yesterdays postings , i expected 17-25 handles from the 1210.50 Kools tools cycle top? thats what just happened. Imho, they really need to find a base here in order to take it to new highs (1224-1232) late April or by May 10. Otherwise , our long anticipated intermediate term decline will have started! (65-120 handles!)

Thanks, Kool.