ES short term trading 5-24-10
ES short term trading 5-24-10
The 24th. Could be an important turn date, but it wont be easy. Volitility should stay high since there was a solar day this weekend which should influence friday and today. Well the short term projection down was 1076.25 and we've hit that and filled the air at 1075.25. Going to get some sleep but heres a short term snapshot for
globex
....
Click image for original size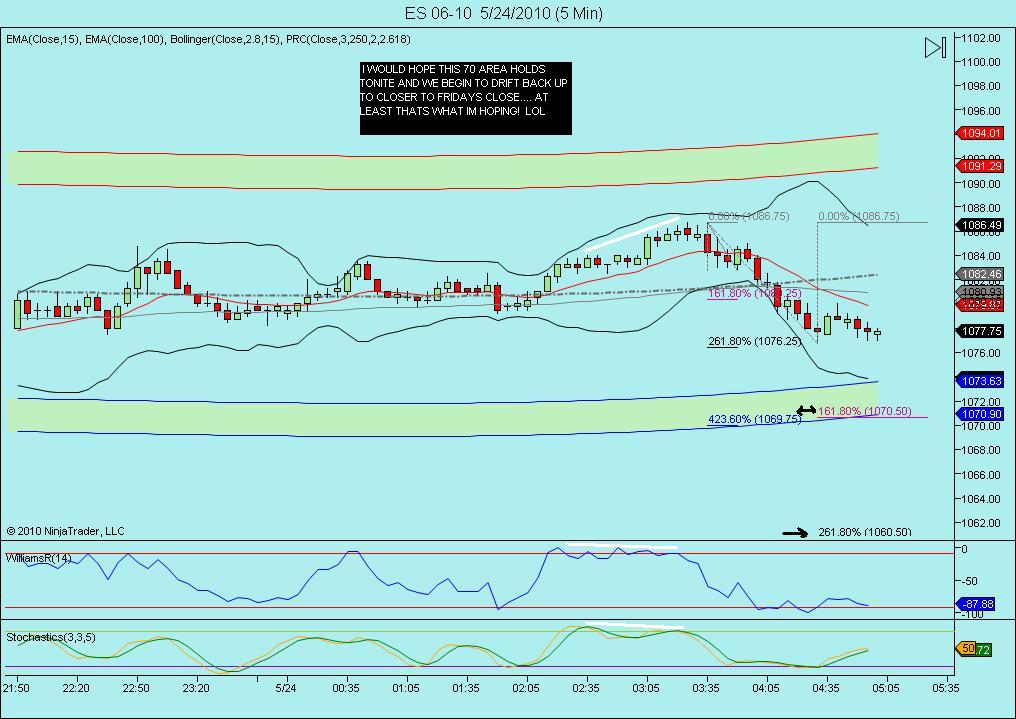 As i said this weekend im of the opinion this rally off of the 1051 low will likely fall short of expectations. i fear tomorrow may be the bulls last chance!(this week anyway!) .. see everyone tomorrow!
that's me done at 71.25 now.....too close till close and 70 was near
O/N
low...watching to see if they can print 68.75...without me
a neutral day that closes on the extreme usuallyhas follow thorugh...so the 68.75 was tagged in
O/N
just now...
gheesh 56.25 ...wow !! if this fails then 50 number is next....anyone see the progression or is it lost...??? personally I'd like to see it hold for the 62.50 retest