ES Short Term Trading 6-16-10
ES Short Term Trading 6-16-10
Here's a 30m chart of the last 20 days (continuous contract) with
Price Action Support Resistance
lines drawn in RED with MAGENTA as semi-significant
PASR
zones. The dashed CYAN lines are the Wkly Pvt levels. It's simply a "map" for trading Wednesday. Volume at Price is also shown on the vertical right side of the chart.
Click image for original size
Originally posted by PAUL9

I don't know where price will open, but historically (and this is sort of in synch with the MATD observations), gap up or down after day of large unfilled gap will fill roughly 85% of the time.

Where's Phileo?

this market (daily bars) has conditions in place that could create a bullish Jerry's Dragon. You seem much more familiar with the formation than I am, what would be a clear sign of confirmation for a successful Jerry's bullish dragon? (if you could)

....

Click image for original size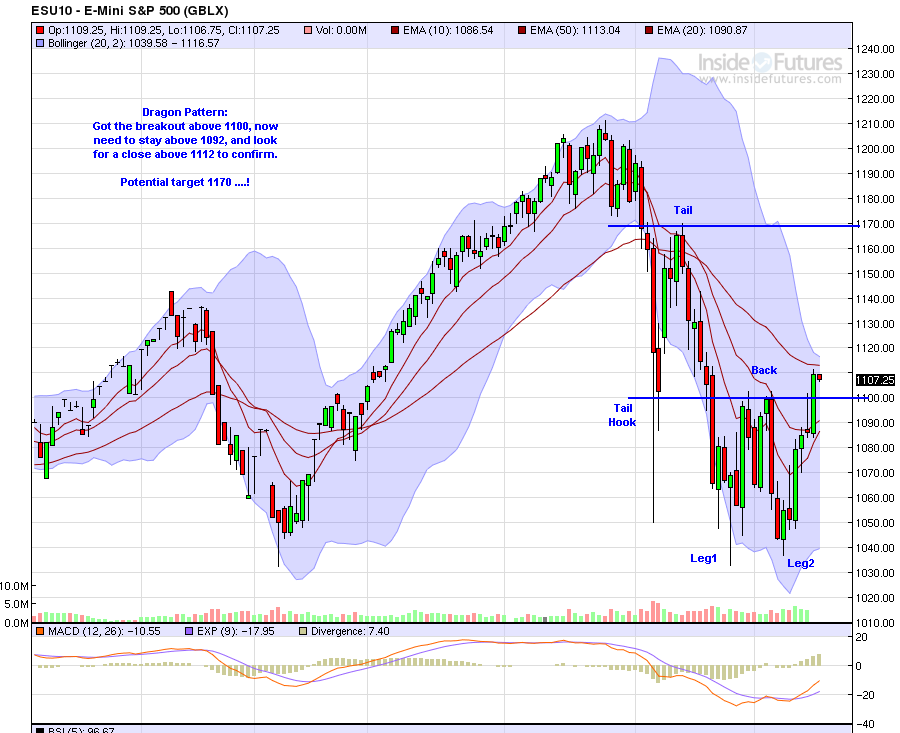 Hope this helps.
Again, I am not really trusting of these patterns, but when they line up with known
support and resistance
areas, then it's potentially a different story.....