ES short term trading 7-2-10
ES short term trading 7-2-10
here's a picture of the 30yr bonds:
Click image for original size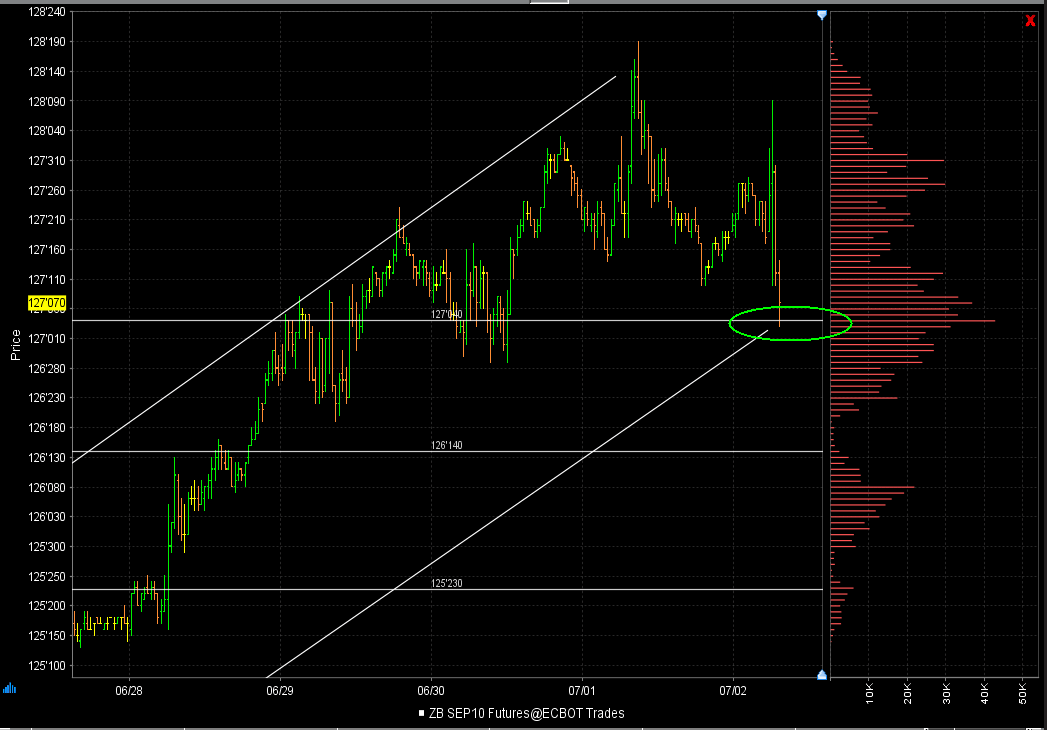 There is a significant weekly
VPOC
and uptrend line providing the bonds w/ support.
ES
will likely chop around sideways until this support in the bonds is broken. (30yr bonds and
ES
move inversely to each other)
key numbers today for
ES
:
1030 - 1032: YDay's
O/N
hi and today's pre-
NFP
hi
1022 -
gap
fill (should be support at least initially)
1017-1018: signifiant support from yesterday's reaction
since we couldn't close above 1026 yesterday, the reversal action yesterday is suspect, and sellers will want to test that today.
End of day. Note how the 50
ma
was still downtrending in that lift. Note the piercing at the top of the bands.
I guess the larger timeframes are most important and I trade inside their context using the smaller timeframes. Like boats, always give the right of way to the larger vessel vessel that is slower to change course.
Click image for original size